A composite material made from a mixture of cement, sand or gravel and water does not really sound like it would be very aesthetically pleasing. Yet, concrete, apart from being the most popular artificial material on Earth, keeps delivering unique experiences. And its use thousands of years ago to build entire civilizations—despite mankind losing the knowledge of how to make it for some time—proves that this versatile and strong material is here to stay. And not only that. It can even tell love stories, just as we showed last week in a wonderfully shot campaign for Swedish brand specializing in giving birth to buildings that last, Formbetong. Now, we are on a mission to prove that concrete can indeed be aesthetically pleasing, and even beautiful and luxurious.
And with the helping hand of advertising agency Young & Laramore, USA, it won't be that hard. Their work for luxury fittings brand Brizo—that designs and crafts distinctive kitchen and bath suites that artfully blend form and function, transforming minds, moods, and spaces —shows how it can be done easily, and with style. The two unveiled the first-of-its-kind Vettis™ Concrete faucet, a limited-edition concrete faucet that reaches new heights of innovative luxury. The companies spent years making the single-handle faucet, which comes as a feat of engineering and craftsmanship, innovative in both design and material.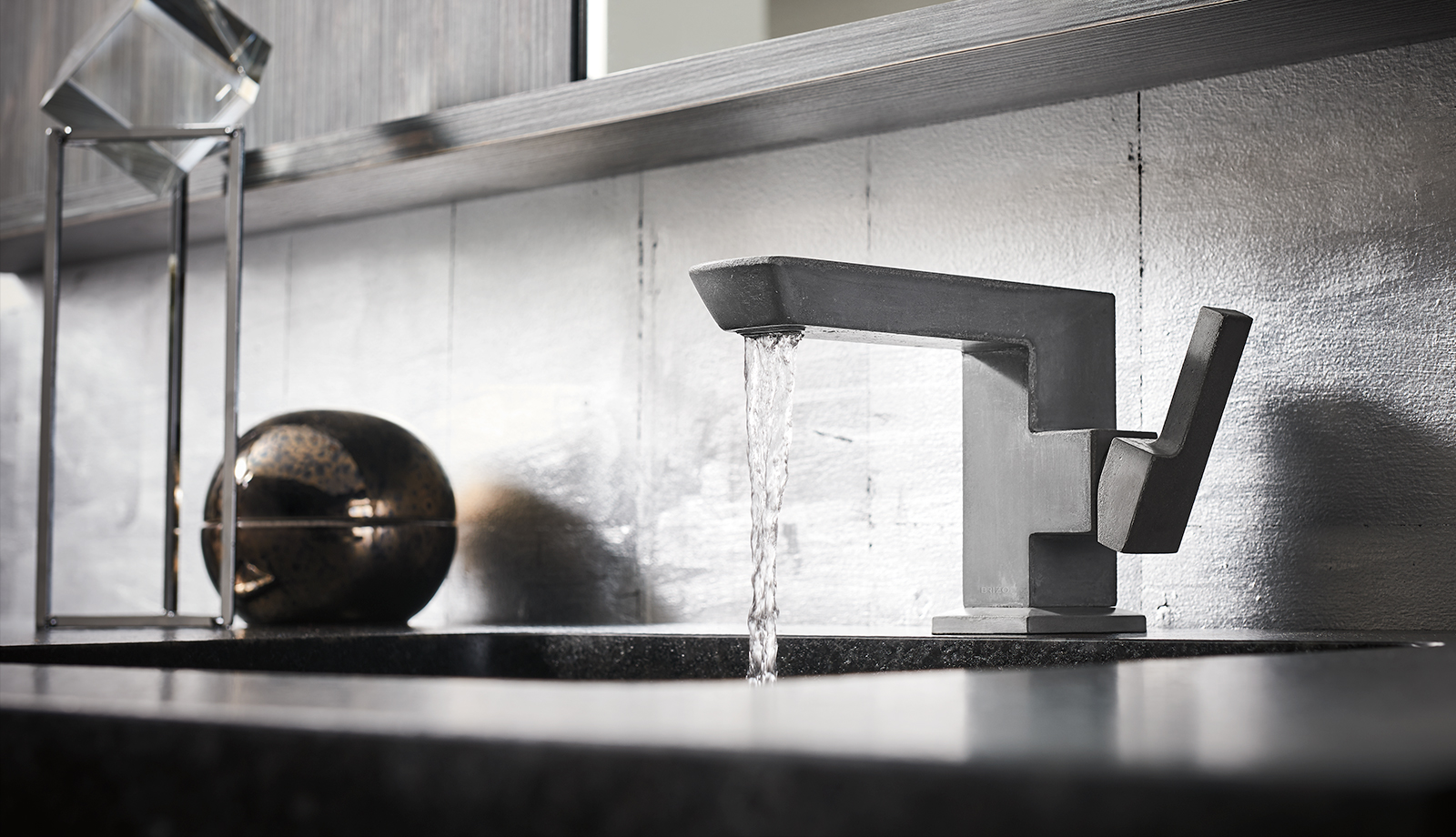 Each faucet was meticulously handcrafted by an expert sculptor in a small studio in Victoria, British Columbia, and upholds exacting standards. Christopher Shannon equipped the 'tap' with a blend of the finest-quality raw materials and an exquisite geometric form. He managed to create architectonic harmony, while the sui generis nature of hand-poured concrete provides each faucet with a distinct texture, colour, and style.
Moreover, Vettis™ is made from authentic, ultra-high-performance, fibre-reinforced concrete and includes a carefully titrated infusion of pure charcoal that highlights its signature hue. When you watch the video below, you will be able to almost feel the material coming to life. The concrete formulation showcases natural variations, giving each faucet its own aesthetic characteristics—slightly evolving over time, so each specimen is as stunning as it is unique.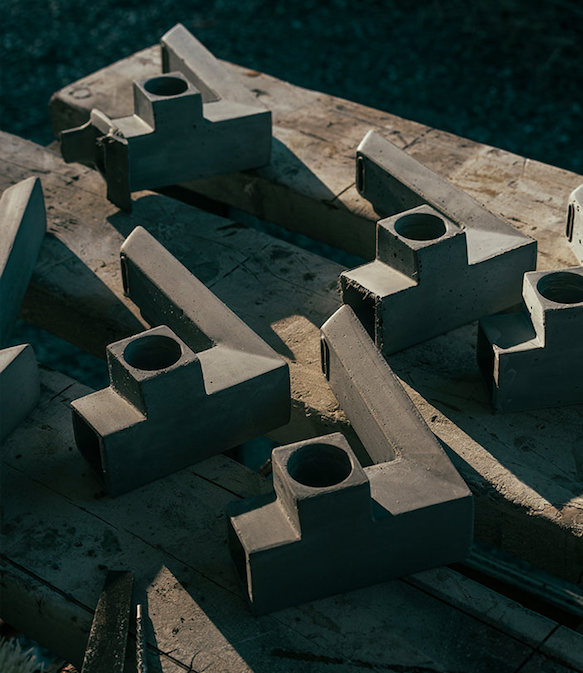 "The Vettis™ collection was born from a deep respect for nature and its strength. Now cast in concrete, the natural elements of water, stone, and charcoal combine to fully realize this vision," explains TJ Eads, Brizo Kitchen & Bath's industrial designer. And it's a strong vision, as the embedded fibres fortify the sculpted figure from every dimension, rendering a breath-taking structure.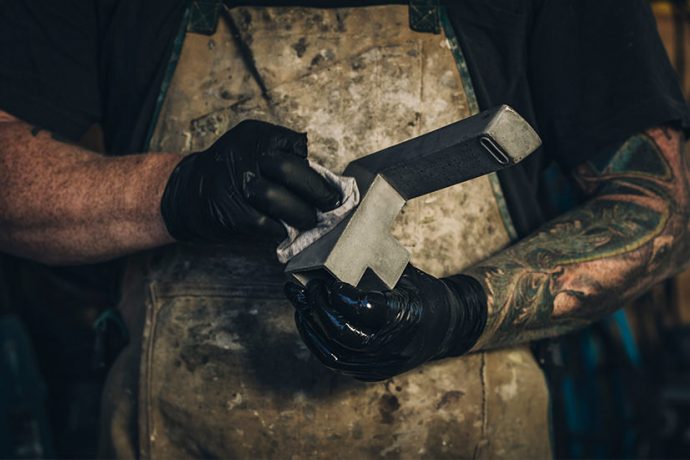 The rigorous processes set by Christopher Shannon combine both artistry and science and shows precision at every stage. By using ultra-high performance concrete, the expert sculptor managed to provide the fluidity and strength required for the stunning angles of the Vettis™ faucet.
After resting in the mould, each faucet cures for 30 days, developing a rich complexity as its patina evolves. You could almost say it matures to gain its full strength. TJ Eads adds that: "The Vettis™ Bath Collection inspiration is equivalent to strength found in nature. In its most iconic form—the single-handle faucet—we introduce concrete. The distinctive sound of water flowing, grounded in the strength and beauty of concrete, reminds me of the quiet moments in nature, just before dawn, waiting for the world to wake up."
As part of this exclusive, limited edition product unveiling, only 500 of the Vettis™ Concrete faucets will be available for purchase. If you're like what you're seeing, don't hesitate to reserve your own faucet by clicking here. But bear in mind that the limited beauty of the Vettis™ Concrete comes at a price. To be precise it's set at $2500 per one piece. We've told you, it's not cheap!
Credits:
Client: Brizo
Sculptor: Christopher Shannon
Advertising Agency: Young & Laramore, USA
Principal, Executive Creative Director: Carolyn Hadlock
Principal, Group Creative Director: Trevor Williams
Creative Director: Scott King
Associate Creative Director: Dan Shearin
Writer: Jane Brannen
Designer: Mitchell Brown
VP Account Management, Account Director: Nick Prihoda
Account Supervisor: Sara Walker
Account Manager: Adair Dorsett
Photographer: Nils Ericson
Motion Artist: Susi Sie
Video Sound Design: Nikolai von Sallwitz