Halloween. Possibly the best time of the year to talk about fears. Fear of the dead, fear of zombies, vampires, werewolves, or any other creepy creatures that might scare the cr*p out of any human being. But we mostly forget that these aren't the things that we should fear. They are imaginary. What should we all be really scared of are phobias. These are real. They are among us. And though there are many phobias, there's one that doesn't get as much attention as it should: amaxophobia, the uncontrollable fear of driving.
Now, the automotive brand ŠKODA wants to raise awareness about this relatively-unknown phobia in a campaign that talks about facing fears. In partnership with Proximity Barcelona, the company launched a new ad that is all about "Facing the Monster"! The Czech automaker uses the project to help those 7% of drivers who suffer from amaxophobia to step forward and get behind the wheel.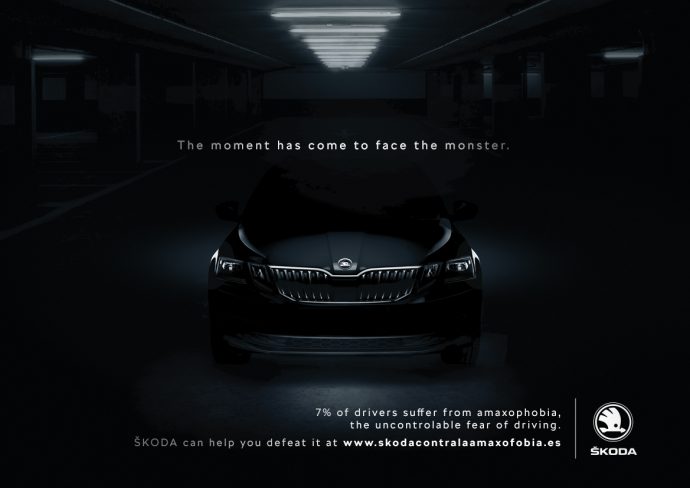 In collaboration with the CEA Foundation (European Automobile Commission), the brand is set to help such struggling people overcome their phobia. How, you might wonder? Well, first via a short video, which describes one of the company's cars as a ferocious monster. You'd think that enlisting a creepy scenario to help people overcome a fear might prove to be counterproductive, but this isn't the case.
Although it's using elements from horror films, the Barcelona-based agency's video for ŠKODA was created to help people, not scare them away. The 1-minute-long video focuses on a man exploring a parking lot, which seems to be empty. No cars, just a man wandering around… Lights go on and off, rats keep scuttling through the empty corridors, and the walls have blood marks on them. These all point to a big encounter with the main villain. But this powerful creature is so scary for some that they see it as a monster, whilst for others is just a normal thing that can help them get from point A to point B.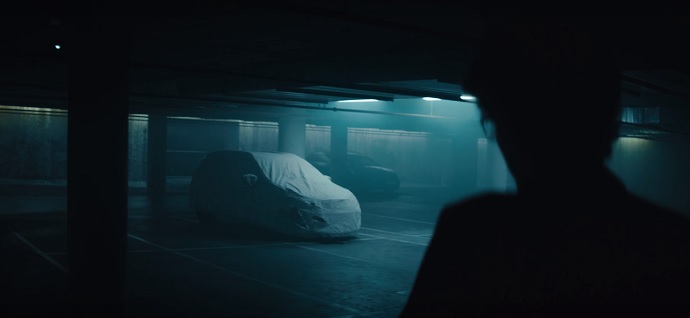 Second, the brand gives a helping hand to those living with this unusual condition via a dedicated website, www.skodacontralaamaxofobia.es, where people can explore and learn more about the phobia. Moreover, the online portal invites users to join the conversation using the hashtag #VenceALaAmaxofobia (#DefeatAmaxophobia in English).
Also, the advert represents a good opportunity for ŠKODA to let everyone know that it is offering free courses about how to face stressful situations while driving on a closed circuit. The time has come to confront the monster. But are you ready?