The UK's National Lottery operator, Camelot, recently launched an ad campaign through which the brand aims to give people something to feel happy about. The campaign represents the company's second installment titled "Amazing Starts Here." Created with the help of adam&eveDDB, the brand-new ad focuses on The National Lottery's good cause projects that help everyone in the country experience happiness. But we're not talking about regular people who kind of have everything they want right under their noses. Oh, no. Camelot's dedicated their efforts to someone else in need and prepared a big surprise just for them. People without homes.
To show what's on the lucky brands mind, the London-based agency crafted a one-minute-long video, which made it to the screens on 10 November during the popular TV show X Factor. Throughout the 60-second spot, the audience gets a chance to see what The National Lottery had up in its sleeve this time of the year.
The company's good cause project puts a spotlight on homeless people getting a little bit of cosmetic attention from the Haircuts4Homeless charity's volunteer hairdressers. And let's face it: it's not only homeless people who will gladly enjoy a free haircut. We would certainly enjoy such a lovely surprise. But let's rather talk about the people who really need to lift their spirits. The rest of us can learn more about this lovely initiative.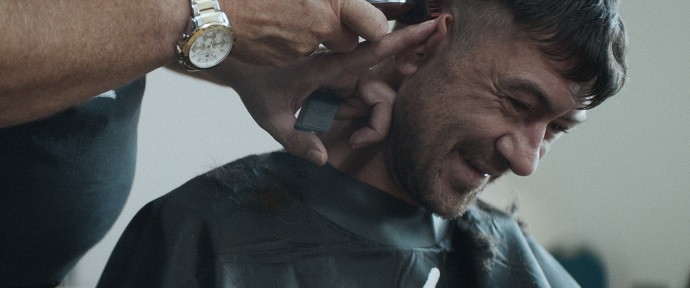 The Haircuts4Homeless community group was born in 2014 at veteran hairdresser Stewart Roberts's impulse, which set up the base for a community where skilled hairdressers can volunteer their time to cut homeless people's hair. "The funding from The National Lottery has been incredible, allowing me to expand Haircuts4Homeless to different cities, and recruit and equip volunteers," said Stewart. "The transformation we see in people, just by giving them a haircut, is so important. It really lifts their self-worth."
Currently, the charity gathers around 300 talented volunteers who can be seen doing their magic in one of the 45 locations spread across the UK. But these experts give homeless people a lot more than just a simple haircut. "A haircut can have a great effect on someone, giving them a real boost. There is something very personal about cutting someone's hair that can be both relaxing and therapeutic, and it is something that many homeless people rarely get to experience. It may be 'just a haircut', but it's the kindness shown by others that ensure that homeless people know that people really care," added the hairdresser.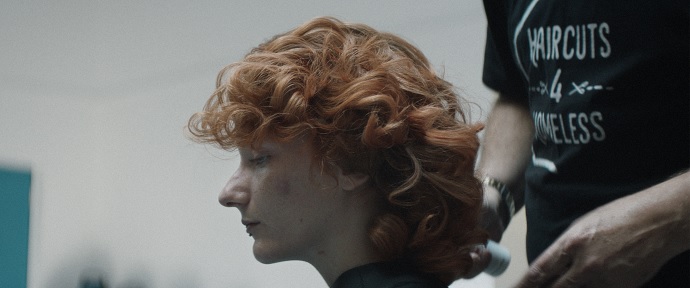 Besides TV and radio, the campaign will be promoted via press and social media, where even more Good Causes stories will be highlighted. All this was made possible thanks to the National Lottery, in preparation for Christmas.
Hayley Stringfellow, Camelot's Head of Brand Marketing, commented: "What Stewart has achieved with the help of National Lottery funding is absolutely incredible and we're proud to bring to life the fantastic work that Haircuts4Homeless does, as one outstanding example of the hundreds of National Lottery projects that are funded in every single one of our local communities."
So, now we definitely know that getting a simple haircut can make someone so happy… No matter who they are!
Credits:
Client: Camelot
Brand: The National Lottery
Project name: Haircuts4Homeless
Agency: adam&eveDDB
Client: Hayley Stringfellow, Head of Brand Marketing; Arabella Gilchrist, Head of One National Lottery Partnerships & Content Group Executive Creative Director: Ben Tollett
Chief Creative Officer: Richard Brim
Copywriter: Andy McAnaney
Art director: Christian Sewell
Agency producer: Rosie Grayson
Planner: David Golding, Chief Strategy Officer; Hannah MacKenzie, Planning Director
Managing Partner: Sam LeCoeur
Business Director: Sarah Kay
Account Director: Loella Collier
Account Manager: Ashley Lewis
Account Executive: Frankie Cuffaro
Media agency: Vizeum
Production company: Pulse
Executive Producer: Lucy Kelly
Producer: John Bannister
Director: Nicolas Jack-Davies
D.O.P: Jonas Mortensen
Editing Company: TenThree
Editor: Billy Mead
Post Production: MPC
Post Producer: Tamara Mennell
Colorist: Richard Fearon
Music Supervisor: Sync Licensing
Audio Post Production: 750
Soundtrack name & composer: 'Something For Nothing' – Tom Hickox