Mother Nature herself once said: "Nature doesn't need people, but people need [Mother Nature]." Later she ominously added: "I have fed species greater than you, and I have starved species greater than you… I am prepared to evolve. Are you?" Now, WWF Poland is ready to support this worrying statement and answer the question Mother Nature asked. Yes, a catastrophe is just around the corner. A climate one. Only 1°C (or 33.8°F) separates us from terrible mayhem.
The worst? Nature can really thrive on its own. It is not the environment that should feel threatened. It's us, people. Not plants or animals. According to the NGO, it's us, humans, who are the endangered species, not the other way around!
The organization is ready to raise awareness about a climatic genocide that is approaching very quickly with a campaign that was created in partnership with 2012 Agency. Supported by an interactive website and an animated video, the "We are an endangered species" campaign was launched to mark the COP24 Climate Change Summit in Katowice in Poland, which takes place from 2nd until the 14th of December. That means that the NGO has one more day to convince all parties (or to be more precise 196 UN countries) to stop global warming from evolving even more.
Maybe due to the fact that a similar campaign received tremendous success, or simply just because it looked like a great idea, WWF has decided to follow the same recipe Lacoste used a while ago when it ditched its legendary crocodile logo to make room to other endangered species on its well-known T-shirts. Except for the fact that it's not animals who replace the famous panda logo as the NGO's most vulnerable species. It's humans taking the shape of politicians, journalists, celebrities, activists, and even of you – that, if you decide to join the cause and sign the petition.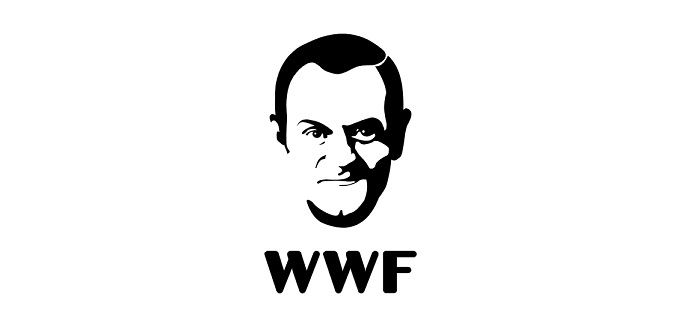 The campaign has already inspired celebrities to take action and get involved in what is probably one of WWF's last attempts to make a significant difference. You can also get involved by uploading a picture of yourself on the website that supports the campaign and share it on social media. Plus, you can also wear a personalized T-shirt of your own portrait instead of the iconic panda, therefore, helping the NGO get its voice heard worldwide. Interestingly, the website gives you the opportunity to email the Polish government and ask the politicians to finally take action about the climate change.
As beautiful the new logos might look, they do look a bit weird because that's the one spot where a human face should not be portrayed. It's a place that depicts endangered species. But, are we really at risk? WWF says so…
"We are the first generation to feel the effect of climate change and the last generation who can do something about it," says the US's former president, Barack Obama. Will we continue to jeopardize our future and that of the next generations? Or will we stop it now while we still can? Make your own opinion by watching the video below!