Travel enthusiasts, if you're looking for one-of-a-kind accommodation places on Airbnb, we must tell you that there is indeed plenty to choose from. Starting with a night at Dracula's castle deep in the heart of Transylvania, continuing with a LEGO-made apartment in Billund, Denmark, the popular lodging and hospitality services even offers the possibility to "rent" the whole country of Sweden. If you prefer art and these places aren't just doing it for you, there's one that will probably leave you speechless: World, prepare to step in Vincent Van Gogh's famous chamber, which was a part of the popular artist's "Yellow House."
The painter's bedroom in Arles is probably the most known bedroom in the history of art. It clearly played a huge importance for the Dutch post-Impressionist artist, who painted no less than three distinct images of this cozy spot. His first painting was created in 1888 and can now be admired at the Van Gogh Museum in Amsterdam. The second one from 1889—hosted by Art Institute Chicago—is slightly different than the first one. Last, Van Gogh's third painting comes a bit smaller than the two and was painted in 1889 as a gift for his mother and sister. It can be appreciated at the Musée d'Orsay in Paris.
The art lovers agree that it's a pity that the masterpieces are spread all across the world and you couldn't get a glimpse of them at the same time… Or could you?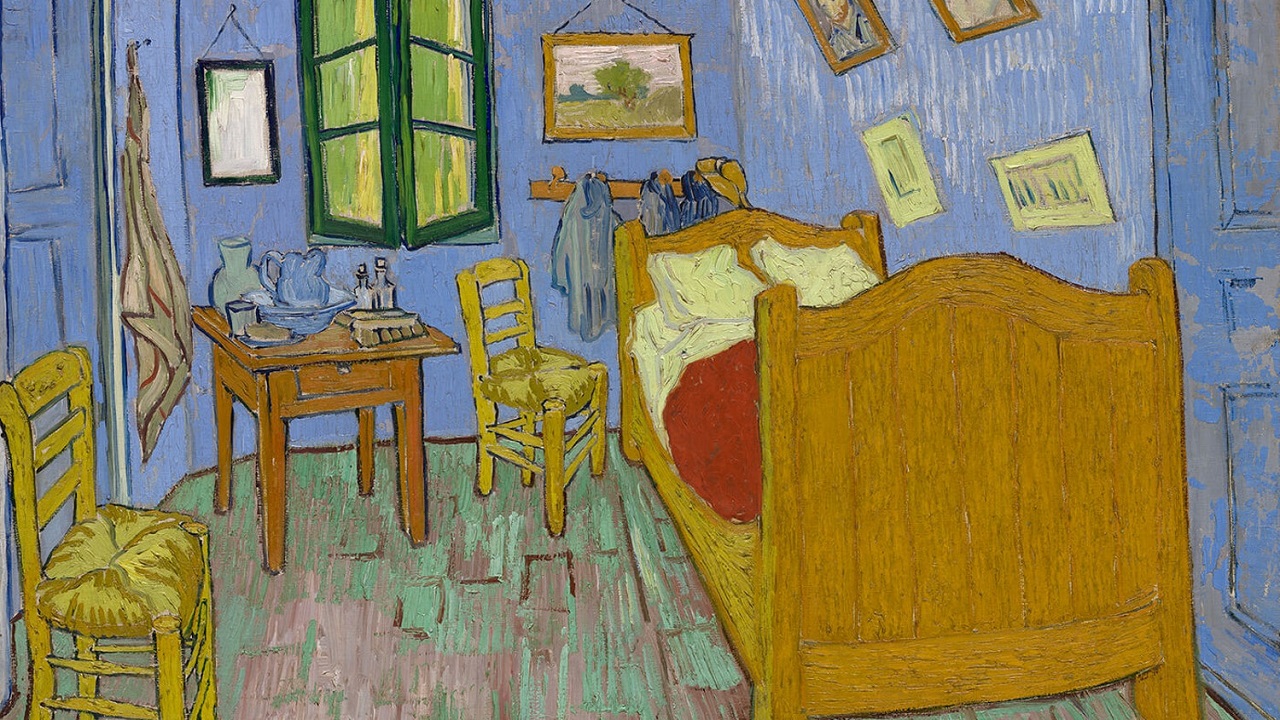 As a world first, Van Gogh's Bedrooms could have been admired at the Art Institute of Chicago, during a special exhibition that opened its arms to the public from February 14 to May 10, 2016. To mark this occasion—but also to commemorate the artist's great work—Leo Burnett Chicago creatively built a full-scale, livable bedroom of Van Gogh and decided to enlist it on the famous home-rental network, Airbnb.
Even though the event is now over, you've still got one more chance to visit the maestro's room, thanks to our weekly column #ThrowBrandThursday, which brings you back this amazing experience and allows you to virtually lay your head down on Van Gogh's pillow. The unusual adventure makes people feel like they're living in a real painting and allows them to see, feel, and think exactly like the artist. The Bedroom serves as an invitation one needs to get inside Van Gogh's mind without the need of analyzing his works or biography.
The exact 3D replica works as a live-in mirror of the artist's bedroom, with the walls and furniture being decorated in the post-impressionist style for which Van Gogh is famous. Brushstrokes contour each object that complements the room and the colors mimic the ones that the painter used in his artworks.
But it's more than that. To bring such masterpiece to life one needs more than art. Ever thought that math is the special thing it takes to bring such painting to life? You didn't? To answer the question, yes, the artists at Ravenswood Studios, the team behind the project, had to measure lines and angles to get an accurate result. And even though they used formulas and calculations, recreating such painting in three dimensions is almost impossible. But they kind of did it, didn't they?
The campaign brought the Chicago-based agency a Grand Prix and Silver Lion in Creative Effectiveness at Cannes Lions Festival. Yet, its success is not reflected in prizes only; thanks to this initiative, the Institute can pride itself with its most successful exhibition in 15 years, with total audiences up 54 percent when compared against previous shows. Plus, the local attendance grew by 96 percent, with most of the visitors being locals. Not a bad result for one room!
Credits:
Agency: Leo Burnett Chicago