Did you know that the words we use on a daily basis can affect the way we think? Whether you are aware of it or not, the language we use to express ourselves is full of gender-biased words. Many studies have proved that "language appears to play a particularly important role in forming people's attitudes toward gender and occupation." Now, if we give it a second thought, we can clearly see that language affects our daily lives. But how? And what impact does it have in the workplace?
According to JWT Amsterdam and ElaN Languages, the way we speak can influence women to be "less likely to apply for jobs with masculine suffixes." Think of words such as cameraman, mailman, policeman, fireman, or salesman. Each of these contains the word "man", which can make ladies unconsciously think that such jobs are only suitable for men. So how can we persuade women to think that they are also perfect for these jobs?
Based on the Amsterdam-based agency's campaign crafted for the independent translation organization in Belgium, we can now enter a gender-balanced universe, where a new online translation tool helps us to transition to this world. Ladies, meet "The Unbias Button", a plug-in that offers unbiased translations of biased words. More nicely put, the tool offers real-time translations of various words—such as job titles—while transforming them into gender-neutral words at the same time.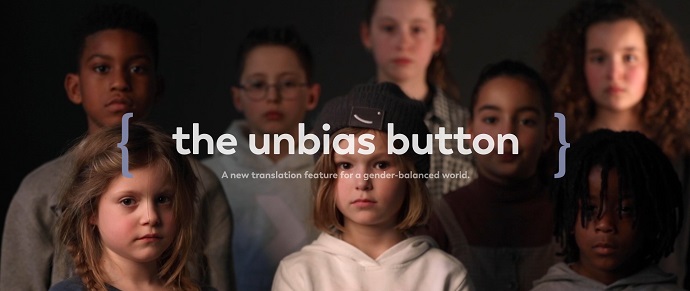 For example, if you want to translate 'a fireman', you'll actually get 'a firefighter'. Or 'a mailman' becomes 'a mail carrier'. The translation plug-in also works the other way around, with 'a midwife' becoming 'a birth assistant'. Therefore, thousands of biased words in the ElaN Languages' database will be treated with an unbiased translation into English. But this only happens after the button is activated.
You can give it a try for yourself. We tried to translate "Briefträger" (or 'mailman' in German). When we used ElaN's translation tool without activating The Unbiased Button, we got 'a postman'. But when we used the unbiased option, the result was 'a letter carrier', and as synonyms we got 'a mail carrier' and 'a postal worker'.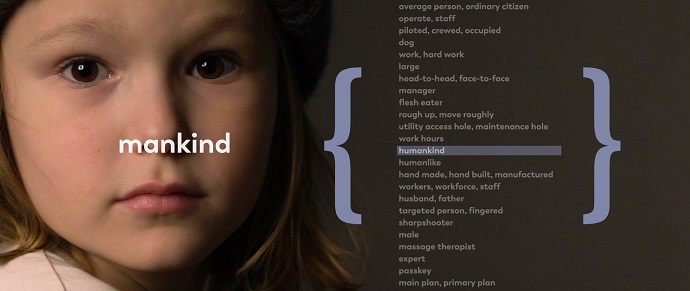 ElaN's new feature's release coincides with the International Women's Day 2019. This year's theme is how to strive for a gender-balanced world. Actually, #BalanceforBetter is this year's rallying cry and ElaN's Unbiased Button is exactly what one needs to put this movement into practice.
"We've been working with ElaN Languages for a few years now, and they've always been at the forefront of what translation means in the lives of people. That importance shines through in this new idea, for which ElaN adapted their online product. A fundamental change, which they felt was urgently needed to help achieve a gender-balanced world," said Bas Korsten, Creative Partner at J. Walter Thompson Amsterdam, in the press release.
ELaN hopes to engage other giants from the industry into this initiative and work on making this database of gender-neutral words available to bigger players such as Google Translate, iTranslate, and Yandex Translate. Hope you'll succeed, ElaN! Fingers crossed!
Credits:
Client: ElaN Languages
CEO: Robrecht Belien
Business Development Director:
Communications Officer: Stijn Phlix
Agency: J. Walter Thompson Amsterdam
Creative Partner: Bas Korsten
Creative Director: Friso Ludenhoff
Creative Director: Maarten Vrouwes
Director / Sr. Art Director: Tunchan Kalkan
Creatives: Marius Gottlieb, Jasper Korpershoek
Director / DOP: Robert Harrison
Digital Strategy Director: Wybe Sallows
Concept producer: Charlotte Lilly
PR Director: Jessica Hartley
Production:
Editing, Motion Graphics & Sound Design: Tim Arnold
Voice-over: Hannah Whitely