India impresses with its immensity. It is so big that everything here goes to extremes. If you're too rich, people throw food at your wedding, without thinking about the 195 million people who are food insecure. If you're too poor, you work around 16-17 hours a day, far from your families or friends. Such workers have a hard life, with not much joy or happiness. Their only daily delight is a tea break, during which they get to socialize with their co-workers.
Even though they get to relax during a chai ceremony, they miss having access to music or movies. It's entertainment what their lives are missing. As they usually move from one location to another and get often relocated for their work, the workers find it difficult to not isolate themselves.
But Chakra Tea, a popular tea brand from central India, is here to give them a helping hand. To assist these workers with reconnecting with their families and reading some news, the brand came up with an amazing idea: Chai-Fi (named after the Hindi word 'chai' which means 'tea'). What is Chai-Fi? Well, this week's #ThrowBrandThursday will teach you the special ingredient.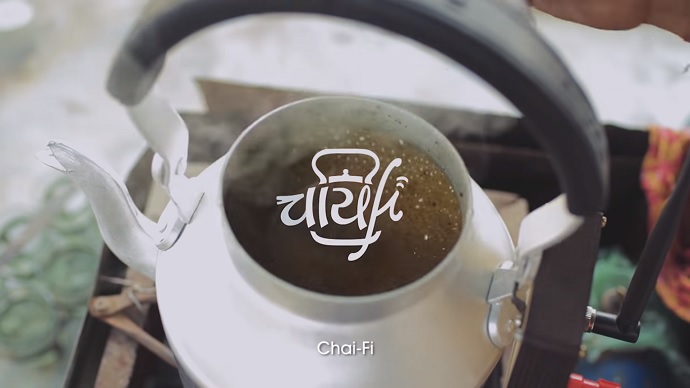 Digital agency Dentsu Webchutney is responsible for this initiative, which introduces the Chai-Fi product not as a big budget marketing move, but rather a guerrilla-like tweak. The campaign was conceptualized to bring joy into workers' life by adding a drop of Wi-Fi to their drinks. To make this happen, the Mumbai-based agency designed and launched an innovative tea-kettle that distributes Wi-Fi signal when it gets heated. The Wi-Fi that it generates is free, so workers can connect with the world while also enjoying a sip of their favorite sweet tea.
Speaking about this interactive initiative, Sudesh Samaria, Co-Founder, and Chief Creative Officer, Dentsu Webchutney, highlighted the role of the popular beverage: "Tea is such an integral part of our lives that it is difficult to think of it in a new light. Our team identified an opportunity in the tea-breaks and made these breaks even more refreshing by creating a tea-kettle that generates Wi-Fi when heated. We call it Chai-Fi."
The campaign created a huge buzz within the workers' community. Around 50 kettles were distributed in central India at tea stalls, transforming energy from the boiling process into Wi-Fi connection. "Right technology can solve all our problems, big or small. Chai-Fi is a simple yet innovative idea that combines the trend of free Wi-Fi with the human desire of information and entertainment," explained Gurbaksh Singh, Chief Creative Technologist, Dentsu Webchutney, to Indian Television.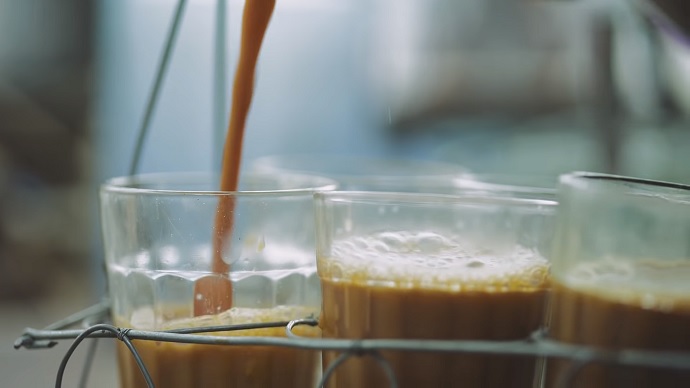 The Chai-Fi promises a lot not only to the workers but to the whole population, which doesn't have access to the internet. It might bring people closer to the internet whilst continuing to serve as a model for such innovative ideas that can be implemented anywhere in the world.
So, tell us, will you join us for some tea? Careful though, we are not so friendly with the foodstagrammers that are out there! We would only like to see you using the Chai-Fi to connect with the world, not photographing your food. We might photobomb your pictures and ruin your photos. If not us, then the social plates will do the trick!