momondo travel agency was founded to empower travel around the world and enable people to meet with each other, even if they are total strangers. Unfortunately, today's world seems to be more divided than ever.
There are more things out there—such as religion, politics, or sexual orientation—that separate us rather than unite us. "This has to stop," says momondo. The travel agency decided to take action and collaborated with agency &Co. to show that we should all stand together. We, humans, shall unite and achieve "The World Peace."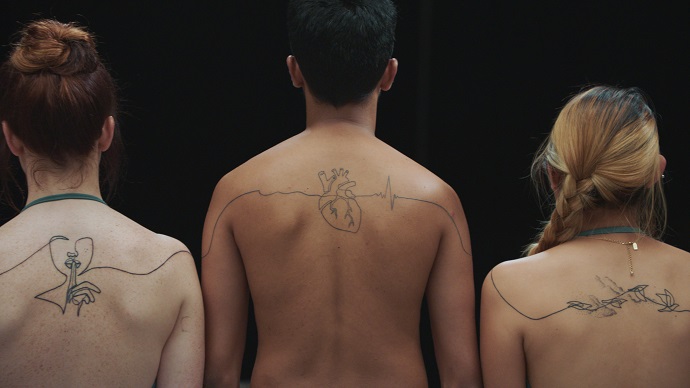 This isn't the first attempt that the travel search engine made to connect people. Previously, the company managed to connect strangers for life through "The DNA Journey," a campaign viewed more than 600,000,000 times across the globe. Now, the current project in momondo's sleeve wants to spark a global conversation both on social media and online, while trying to introduce tolerance amongst us. momondo's big goal is to inspire humans to travel with an open and curious mind. But most importantly, the brand hopes to help people connect with one another and make them see that there are more things uniting than dividing us.
momondo invited 61 people from all corners of the world to join their new project and then asked them to adorn their backs with a unique illustration that symbolizes unity. "In this project, we wanted to test people's will to connect and see how strong that will really is. How far are people willing to go in order to bring the world that bit closer together? That's a tough task. And we didn't want to make it easy. Not for ourselves and not for our participants," uncovers Robert Cerkez, Creative Director &Co.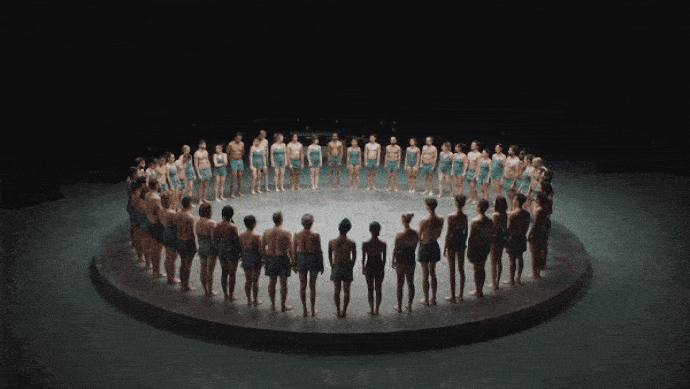 So, each of the participants had a special tattoo printed forever on their backs. In March 2019, the 61 beautiful and diverse human beings who took part in The World Piece together—and who represent 70.3% of the global population—gathered in London to form The World Piece, a humanoid connection that linked all the tattoos into a single canvas. This was already quite extraordinary, but the participants' reasons for taking part in this initiative are more important. The volunteers' thoughts to see a more united world, far beyond skin color, religion, and nationality, touched the crew's members. And not just them…
Joshua Neale, the spot's director, reveals a bit about the project's background: "It's not often you get asked to be involved with something that feels like the message might be of genuine value to the world. There is a real feeling that we live in increasingly divided and divisive times. That certainly seems to be the pervading message put out there. But, I'm not sure that's true for a vast majority of people. I think most people do want to connect with others on a human level, even if there is trepidation or perceived barriers to that. This was about showing that was possible."
World-renowned tattoo artist Mo Ganji, who incorporates his own philosophy of "less is more" into his art, 'drew' a line that connects the world. His style of decorating the human body perfectly matches the idea of symbolically connecting people from all corners of the world. Mo Ganii is responsible for all the 61 tattoos and was also present among the team during filming.
"The 61 participants are sending a message that it is us as individuals that need to take real action, in order to bring the world closer together. In these times of "liketivism" on social media, actually seeing people going to the extreme to send a message, could be one of the reasons why this campaign is picking up speed. It makes us question our own actions and role in our future society. This is a perfect fit for social channels in 2019," says Morten Saxnæs, head of social media &Co.

Since the launch of the campaign, The World Piece has gathered over 73 million views, 470,000 interactions, and 12,000 comments, while sparking the conversation that skin color, religion, or nationality don't matter when fighting for peace. Similar to the "DNA Journey," the current campaign was launched across social and traditional media. It has picked up attention around the globe, from one corner of the world to the other –from Europe to Brazil and Japan.
But the circle of peace isn't complete just yet. It needs you to complete it. What exactly do we mean? Well, momondo is looking for more participants to join the initiative and help make the world a more united place. Are you ready to tell your own story? Then sign up for the competition on the brand's site and get your own personalized tattoo by Mo. If you aren't convinced yet, then we invite you to listen to some of the participants' amazing life experiences!
Credits:
Client: momondo
Agency: &Co
Creative Director: Robert Cerkez
Account Director: Thomas Christenson
Senior Art Director: Silas Jansson
Senior Art Director: Cliff Kagawa
Account Manager: Louise Brinkland Færch
Strategic Planner: Ørnulf Johnsen
Head of Brand Activation and Social: Morten Saxnæs
Social Media Planner: Nynne Sille Hansen
Agency Producer: Thomas Hartebeck
Agency Executive Producer: Anders Darre
Smuggler (Production Company)
Director: Joshua Neale
Co-Managing Director: Chris Barrett
Producer: Ray Leakey
Director of Photography: Tim Sidell
Caster: Isabelle Colbourn
Production Design: James Hatt
Wardrobe: Sharon Long
Editors: Rikke Selin & Anders Jon
Music: Ballad.co
Sound design: Kevin Koch
VFX/Grade: Mikael Balle
Post producer: Anna Schou