The country of Ethiopia is one of the world's poorest countries, with about 44% of its population living in miserable conditions. From natural disasters to man-related actions, there are many things responsible for the devastating poverty in which these people are living. But even though, economically, things aren't so positive in the 'Horn of Africa', Ethiopians found a way to give a helping hand to the rest of the world. Yes, not vice versa.
Thanks to the NGO "Menschen für Menschen," which translates as "Humans for Humans," people living in the landlocked country had the chance to help others, even though the other side of the world might be doing better than Ethiopia. During this week's #ThrowBrandThursday, we get to learn about the NGO's partnership with BBDO Berlin, which resulted in "Help for Help."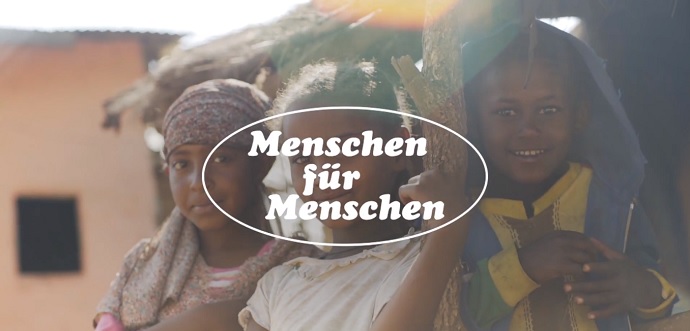 The movement has indeed turned the tables. Instead of helping Ethiopians, the help comes from the other side: It's Ethiopians who are the ones doing the helping. How might you ask? By answering a series of everyday issues people normally face and giving personal pieces of advice and tips that the team calls "Helptorials."
On the other hand, the Berlin-based agency did use their social skills and events to give Ethiopians a boost to let their voices be heard. As for YouTube, the agency used a different trick. AdWords. This way it managed to hijack viewers of regular (or actual) tutorials. For example, if you search the keyword "gluten-free bread" online, farmer Dressie will pop up in a pre-roll of a related tutorial to show you how to bake. In order to assign the right media format and platform to each video, the creatives identified search, browsing behavior, and device usage. These "Helptorials" had a big goal: namely to convince people around the world to watch the videos and choose to donate directly during the short films they were watching.
The campaign received tremendous success: The donation site's traffic increased by 1,566 percent. The Facebook Page likes increased by 304 percent during the campaign, which also hit 542,000 total views on YouTube – an average view increase on the video channel of 1,075% when compared to previous digital campaigns and an overall watch-time increase of 140 percent in just 5 weeks. This made "Help for Help" the client's most successful online campaign.
"Overall 'Help for Help' generated awareness as effectively as possible with a limited budget and it changes how people perceive people in need. People in need became people who can help. People like us", summed up Dr. Sebastian Brandis, Executive Director of "Menschen für Menschen".
"One of the basic principles of 'Menschen für Menschen' is 'Everyone can help.' Our idea translates this into the digital age," explained Franzis Heusel, Managing Director at BBDO Berlin.
Are you ready to watch some Helptorials? If so, check out the video below to know what to expect first from this campaign; and learn something new in the process!