Despite the fact that the rate of sexual violence has fallen by more than half since 1993—and although there are many rape prevention programs today—the number still hasn't dropped to zero. Rapes still happen quite frequently. In fact, once every 98 seconds an American is sexually assaulted. The statistics concerning women rape in Latin America are far worse. In Brazil, a woman is raped every ten minutes, according to the annual public security and violence report published by the Institute for Applied Economic Research (IPEA). According to the public institution's estimates, 600,000 women fell victims to rape in 2017 alone. And that's a number far from zero.
In Latin America, the perpetrators use a cunning tactic that is seldom reported to the authorities. Drugs. These so-called date rape drugs are used by rapists to overpower unsuspecting females and commit sexual abuse. These drugs also make the investigations far more challenging because confused victims are unable to recall what happened and the drug becomes undetectable in the body after a short period. So, how can you defend yourself against such a drug that can cause serious health problems or even death?
Desperta! Oh, sorry a nail sticker called "Desperta". This little discrete accessory might prove a big help in the pursuit of rape prevention. This is why—while being aware of the problem's magnitude and in pursuit of rape prevention and mostly to try to deconstruct the rape culture—advertising agency Havas Health & You partnered with Universal Music Brasil to create the inventive nail sticker. The agency that specialises in healthcare and well-being worked closely with the Federal University of Bahia and together they developed a simple formula that is now ready for mass production.
The almost undetectable nail accessory can alert women and help protect them against ingesting date rape drugs because its active principle changes colour when it gets in contact with these substances. So now, all it takes to figure out whether your drink was spiked is to dip a finger in it.
Why a nail sticker you ask? Well, this is because such a device that is able to detect these drugs needs to take into account women's safety and requires perfect usability. The consequences of being caught performing such a test can be as dangerous as the deceit itself.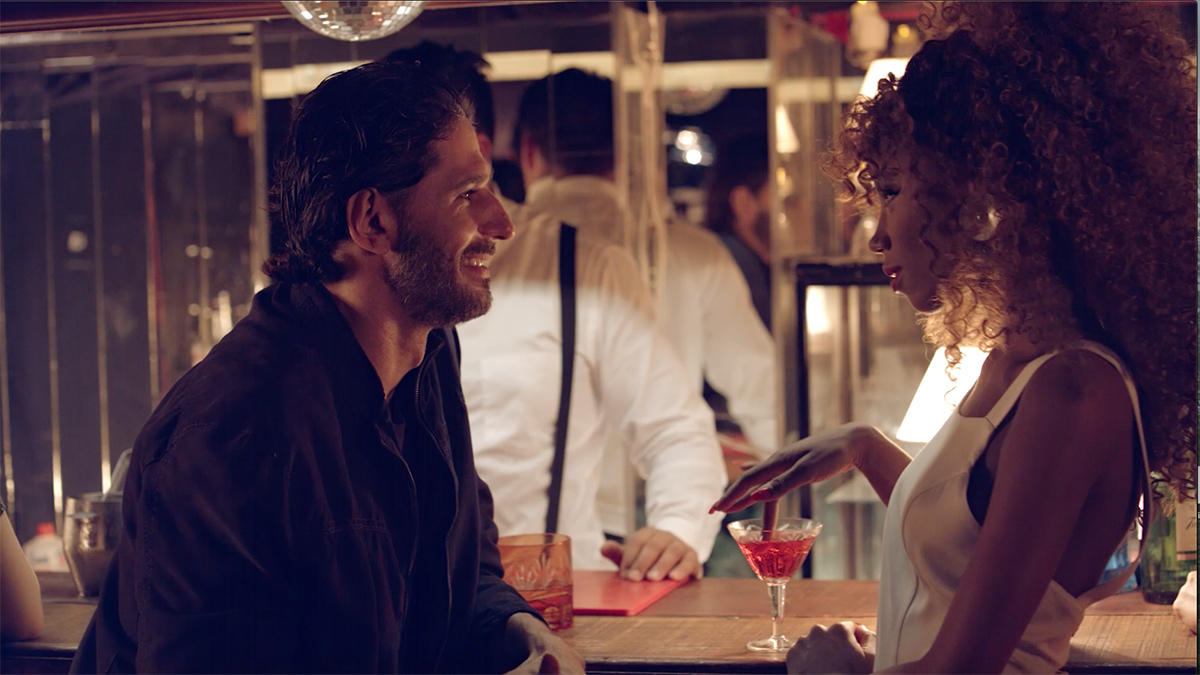 To make sure that the public gets the message, the agency has launched an awareness campaign that features an exclusive song and music video performed by cause ambassador Malía, written by Mugshot and produced by Universal Music. Paulo Lima, President of Universal Music Brasil, further introduces the lovely way of promoting the nail sticker: "To give visibility to the issue, Universal Music Brasil recruited one of its new stars, Malía. Music has the power to reach many people and touch their hearts, helping to solve many problems. Date rape drugs are a silent trick, not often reported to authorities. We gave the problem a voice, a spotlight, sensibility, and music, while seeking to provide solutions."
"Desperta" was designed to detect substances of the AMINES category (which have nitrogen in their chemical structure) by changing colour. And despite the fact that "women have achieved independence and economic power in recent years, we do not live in a safe world. We thus need to hack to the system to give women the freedom to go where they want and how they want. Of course, women do not have the responsibility to protect themselves against this tactic, which will always be a crime against female integrity. But we developed this formula to address a gap that exists in a misogynistic society," adds Laura Florence, Executive Creative Director at Havas Health & You.
Moreover, the agency turned to the authorities during the process and police captain Zuleika Gonzales stated that, from the moment when the woman detects the attempted crime by deploying the sticker, the perpetrator can be found in the act of committing an offense and arrested. Below you can check the video case for the Desperta nail sticker. And what's even better? Companies that are interested in producing the item can find contact information on the desperta.info website and possibly use the formula for other great uses.
Also if you like the song, here are the lyrics to help you with the content:
Lyrics:
Good night, good night
Today I want to have some fun
Go out dancing, enjoy the evening
If not, then why to go out at all
Don't spoil my evening because I've come to distract myself
Step back bloke
If you don't know how to do it
Find out
I'm looking for peace
This is not how you're going to have me
X2
Good night good night
I already said no, beat it
Ooh Ooh
Good night good night
I already told you this is not how it's going to happen
Ooh Ooh
The spin is great and I'm going for it
I'm going to throw myself on the dance floor not worrying about a thing
Don't even think about taking advantage
Stay away, don't screw around, I know how to take care of myself
Step back bloke
If you don't know how to do it
Find out
I'm on the floor for peace
This is not how you're going to have me
If you're a rascal I'm twice as bad
Don't go mad cause I don't stay far behind
Satisfaction in showing you how it's done
Respect is good, I like it and I want more
Is way past the time for you to understand
I belong to myself and not to you
No, no, no, this is not how you're going to have me
Dude, respect me.
Credits:
Agency: Havas Health & You
Client: Universal Music Brasil
Title: DESPERTA
Executive Creative Director: Laura Florence
Managing Director, COO: Daniel Martins
Managing Director: Zé Roberto
Business and Relationship Director: Ingrid Bachmann
Copywriter: Laura Florence and Monica Tritone
Art Director: Gabriela Guerra and Fran Ther
Production Manager: Tatiana Torres
Operations Manager: Joatan Jamilton
Project Manager: Elaine Teixeira dos Santos
Planning Manager: Paula Candido
Planning Director: Utymo Oliveira
Planning Supervisor: Deyse Albiach Branco
Media Manager: Paola Bastos
Business Intelligence Analyst: Marcio Donizetti
Production Film Company: Damasco Filmes
Film Director: Carolina Delgado
Executive Producer: Marcelo Monteiro
Director of Photography: Adriano Vanni
Producer: Alessandra Meireles
Casting: Renata Costa
Audio Production Company: Mugshot
Music Producer: Arthur Abrami, Mauricio Herszkowicz, Chico Reginato, and Gabriel Mielnik
Executive Producer: Gilvana Viana
Approved by: Paulo Lima, Marcelo Falção, Debora Freitas and Miguel Afonso
Singer, Composer: Malía