One of the most-known Mexican holidays commemorated throughout the whole country, Day of the Dead (Dia De Los Muertos – a day to remember the dead), is just around the corner, waiting to be celebrated on November 2nd. Although it might seem a bit early to use the spooky theme in a campaign, Smirnoff took the change and teamed up with design agency Vault49 to deliver a colorful packaging design inspired by this one special day in Mexican heritage.
Because the occasion is not viewed as a day of sadness but as a day of celebration, Smirnoff X1 has revealed a beautiful limited-edition flavor: Spicy Tamarind Vodka, a liquor that draws its roots from the Mexican tradition. To show how appreciative the brand is for the special day, the London-based agency came up a design that captures the vibrant and rich symbolism—that stand together at the heart of the festivities—in every detail. Besides crafting the packaging design, Vault49 also reimagined a long-established 'Mexican Ofrenda' ritual for the next generation.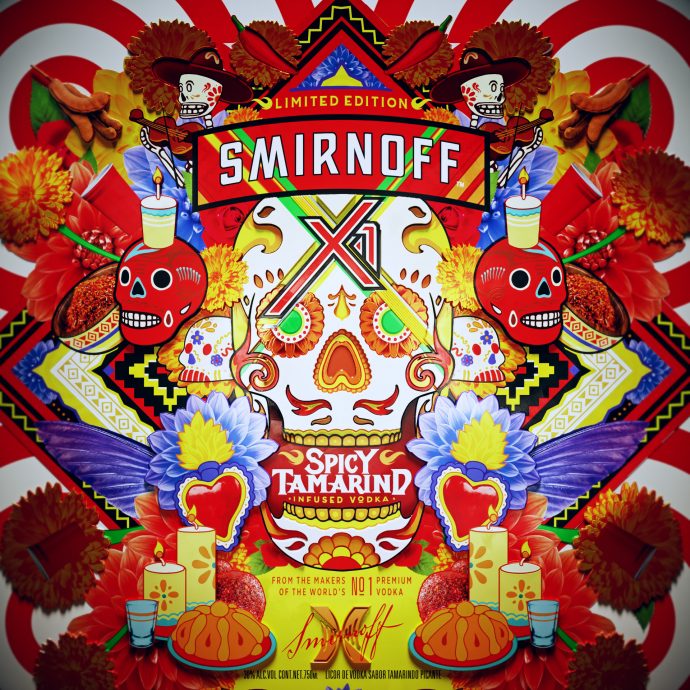 Leigh Chandler, Creative Director and Partner, Vault49, uncovers the role of local customs: "For Smirnoff X1 to truly be at the heart of the celebrations, we needed to ensure that our campaign and limited-edition packaging represented both traditional and contemporary expressions of the festival. Inspired by the craftsmanship of the Ofrenda (offering) and its surrounding symbolism, we handcrafted a bottle that pays tribute to Mexican local customs and traditions while adding a contemporary twist for the next generation."
Thanks to their previous works in the Latin America region, Vault49 has a deep understanding of the traditions and local trends. "An Ofrenda is best described as a beautifully chaotic display. The intricate altar-like creations are built by families as monuments to their deceased. They are constructed from a combination of traditional decorations such as Mexican marigolds, papel picados and sugar skulls, together with objects that represent everything the deceased person loved – from foods, drinks, books to ornaments and photographs," the creative director adds.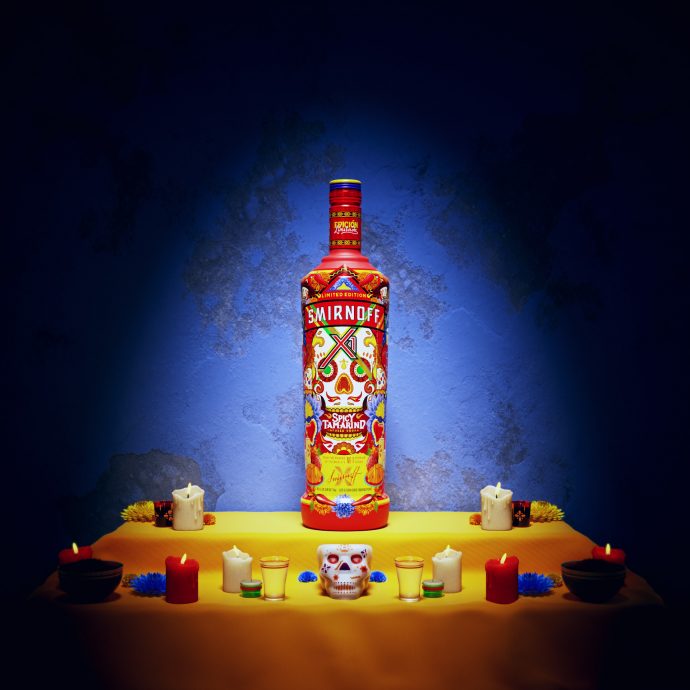 "They are alive with color, vibrancy, and craft, and provided such an inspiring starting point for us to design from. We experimented in re-creating this beautiful and chaotic juxtaposition of real objects, photography, papercraft and illustration, using traditional and digital methods, until we created an artwork that truly reflected what we were initially inspired by," he concludes.
To ensure the closest display of the Ofrenda motifs, the creatives used a combination of graphic patterns, vibrant colors, and both digital and hand-crafted illustrations. And you know what? We think that they succeeded in staying true the motifs in every detail, don't you? Now, to push the design one step further, the agency used special ink that gets illuminated by UV light, therefore making it relevant for activations in nightclubs and bars.
Let's take a step back and enjoy this bottle of vodka, one that promises to fill our bodies with century-old traditions and local habits, and not just alcohol.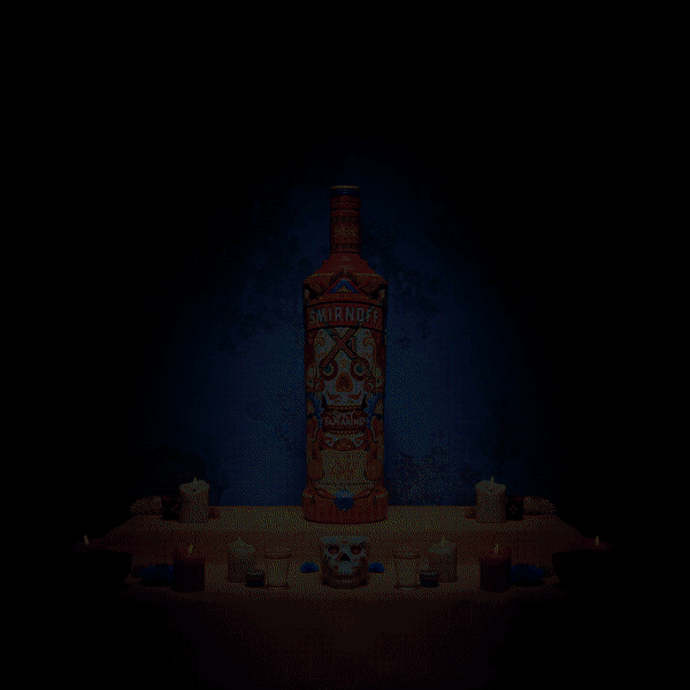 Credits:
Client: Smirnoff
Agency: Vault49