After asking you to 'Save the Bros' in the last week's instance of our #ThrowAdThursday column, we take a look at how to 'teleport' to a land of proper Irish 'lads' within a matter of seconds. The ordinary people of Tbilisi, Georgia, were offered to take a virtual tour of Ireland and chance to explore the beauties Irish countryside, streets of Dublin and a traditional Irish bar. And when they took their VR headset off, they were stunned with a real surprise.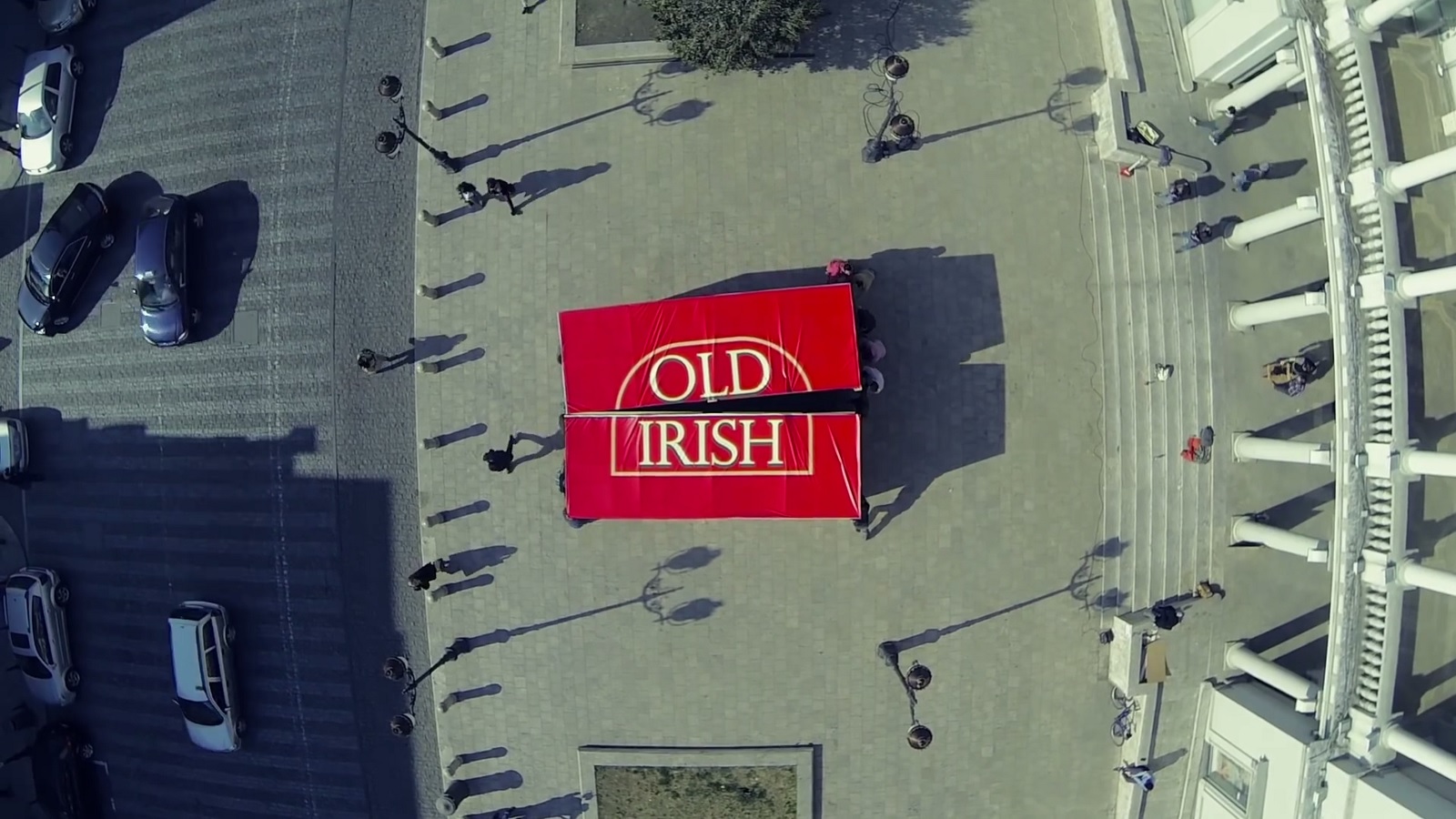 Georgian beer lovers don't trust exaggerated advertising slogans and are fed up with exaggerated advertising slogans such as 'Real Bavarian legend', 'Get a taste of German life' or 'Explore true Czech flavour'. Ironically, and to prove their slogan with a 100% real Irish experience, a creative digital agency Leavingstone came up with a promotion for a beer that helps you 'Discover real taste of Ireland'.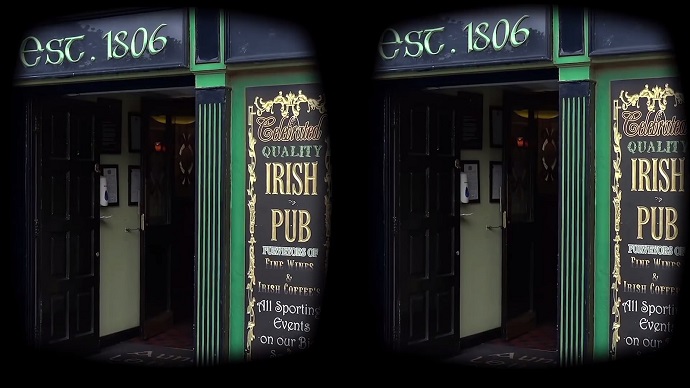 The Tbilisi-based agency has been busy putting Georgia on the map in terms creativity and received the first ever Georgian award at Cannes Lions – a Bronze Lion in PR – and a Grand Prix at the International Ad Festival in Kiev (KIAF) for an advert that finds the participants in an actual Irish bar, facing a stern-looking guy breaking Old Irish beer bottles using only his head.
Originally, the Old Irish brand name, slogan, visual style, product packaging and a TV commercial were created by another agency, BetterFly – an associate member of DDB Worldwide. The aim of the 2015-advert was to produce a genuine Irish vibe with real Irish bar environment, people, and the sensation of anticipating beer. The main idea was also to present the fact that Old Irish is a unique beverage, based on an Irish recipe. The song that can be heard in both of these campaigns, made for Georgian beer company Natakhtari, is Sinead O'Connor's hit "Nothing Compares to You" and we can tell why it's the driving force and attitude maker of both videos.
If you haven't had enough of beer commercial, you can also see how Leavingstone took a completely different approach in advertising beer in Georgia, and possibly elsewhere in the world. While promoting the first Georgian craft beer, labelled '34', they launched the product with a shocking price tag: 34 of Georgian Laris per bottle. In other words, it was 20 times more expensive than it's supposed to be. The aim was to reach beer fanatics, and special people who can appreciate a special taste. The outcome of the campaign is also quite outstanding. In five days, the agency tracked five heroes, that bought a bottle of 34, and crafted their own personal statues around the city. As the price of the beer went down to a normal level, the statues were revealed as new local landmarks and a surprise honour to 'people who love beer'.
100% Real Virtual Reality – Case Study by Leavingstone
Credits:
Creative Director: Levan Lepsveridze
Account Director: Natia Gogia
Initial Idea: Rezo Shelia
Copywriter: Beqa Adamashvili
Graphic Designer: Anano Martsvaladze
Motion Graphics: Toka Areshidze
Managing Director: Giorgi Burtchuladze
Writer: Giorgi Avaliani
Director: Tazo Narimanidze, Film Asylum
Producers: Nika Gushushvili; Vako Kirkitadze, Film Asylum
Sound: Tengo Mandzulashvili, Film Asylum
Editor: Saba Pruidze, Film Asylum