What appeared to be one of the best, star-filled Halloween parties hosted in Brooklyn's Navy Yard this year, was also a chance for Bacardi to turn the traditional concept of a haunted house (literally) upside down, and produce a multi-sensory experience which managed to captivate, thrill, and scare visitors who dared to enter. A visually captivating and enchanting installation described as "Nocturnal Awakening" gave Bacardi chance to display its iconic bat logo and fit it perfectly within Halloween.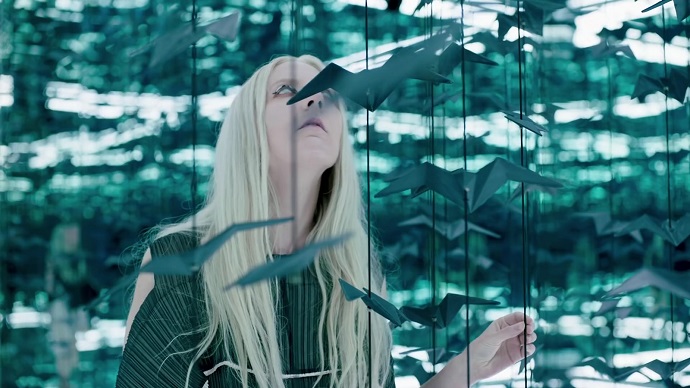 For the night of all hallows eve, Bacardi teamed up with immersive storytelling agency that "specializes in creating ownable moments that organically become part of culture" – Kenzo Digital. So, apart from throwing their "weirdest and wildest party yet" featuring musician Mark Ronson, actress Emily Ratajkowski, singer Alicia Keys and many others, they created an immersive experience that included two-floor, multi-room labyrinth that resurrected the bat – the creature most synonymous for both Bacardi and the night – to tell the ultimate story of metamorphosis. Over 800 3-D-printed bats were used to hang in a mirror-filled room to create the illusion of being in a room with thousands of them.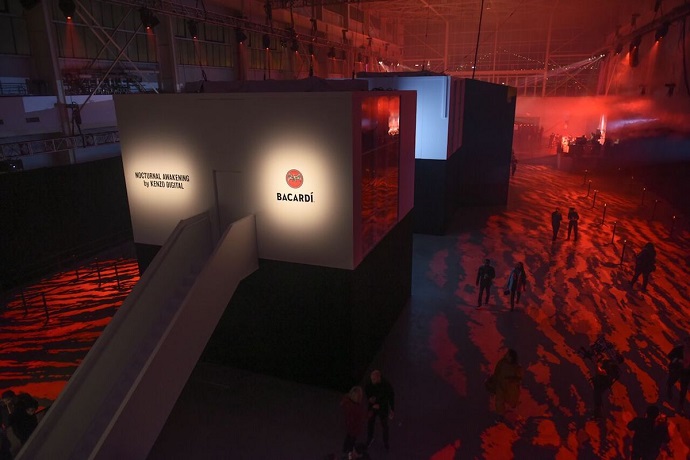 When the party people entered the re-invented haunted house, their notions of physical space were increased by a singular, yet multi-sensory opportunity do dive dep into their own psyche, thanks to a frightening, thrilling and captivating experience. All what the 400 attendees saw was real, as no camera tricks, visual effects, nor computer manipulation were used. According to Kenzo Digital, who is known for his ground-breaking work and use of technology in various projects for the likes of Beyoncé, Kanye West, and the recent Samsung Social Galaxy, it was a chance to create unique content for the brand: "I've always wanted to do my own rendition of a haunted house and use some of the technologies from my past projects to essentially integrate them to create extreme tension and suspense from technology – but completely outside of the language or the tropes of a regular haunted house. There's no axe-man or blood or anything like that. I wanted to make something that was more along the lines of a Black Mirror or Suspiria." He also added in the press release that: "Bacardi is very ambitious. We're trying to make something that's artful and that can add another dimension to how the brand is perceived. They want to own Halloween."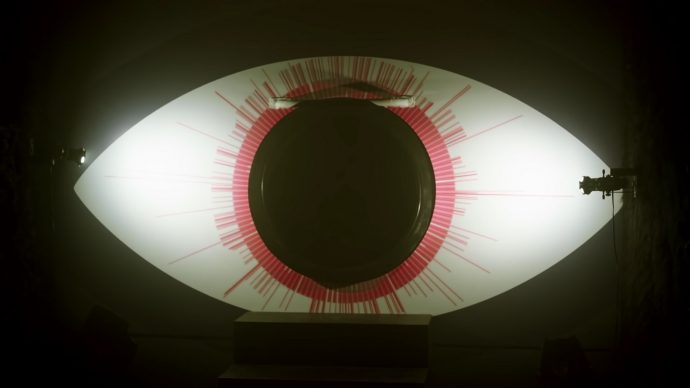 For Bacardi, the event should be the beginning of a scalable, repeatable, and instant Halloween tradition. The rum-producing company wishes to use "Nocturnal Awakening" experience to become a true innovator and the rightful owner of one of the most notable days of the marketing calendar. Let us know in the comments if you enjoyed Bacardi's efforts and if you would attend such an unusual party.
Credits: