We had a chance to visit one of Pearlfisher's Taste Mode events presenting key cultural, category and consumer insights and actions which are needed to inspire and inform businesses that are creating food and drink brands of the future. In the eve of one of another one of these global launch events from Pearlfisher Futures that takes places in Copenhagen this week, we bring you one of highlights of the series entitled 'How to create the food & drink brands of the future' – the world's first non-alcoholic spirit, Seedlip.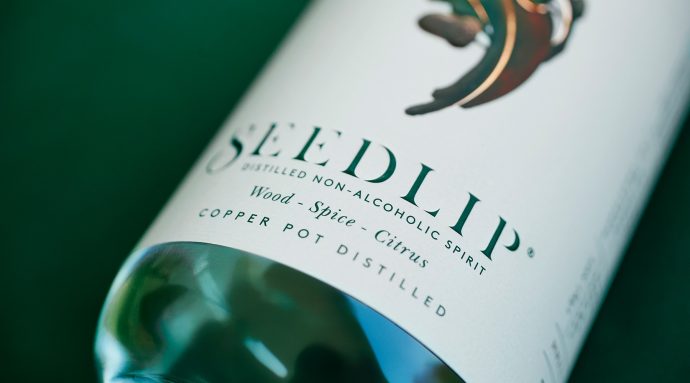 And as the latest in-depth investigation from Pearlfisher Futures — Pearlfisher agency's insight and innovation studio — shows that in there is a lack of a sophisticated and craft driven spirits that are also non-alcoholic, and that try to avoid overfilling the drinks market which is nowadays mostly saturated by sugary soft drinks and a bevy of alcoholic offerings.
Seedlip is the first brand of its kind that combines six individually distilled barks, spices and citrus peels. Its refined and complex blend aims to disrupt the way consumers think about adult non-alcoholic beverages. This unique beverage has attracted attention of world's largest producer of spirits (e.g. Johnnie Walker), Diageo, that acquired a minority stake in Seedlip after over 250 years in the spirits and beer business with its first investment into a non-alcoholic drinks company. Keeping in mind the latest trends in food and drinks consumption, higher health consciousness among consumers, and demand for products free from sugar, sweeteners, and artificial colourings.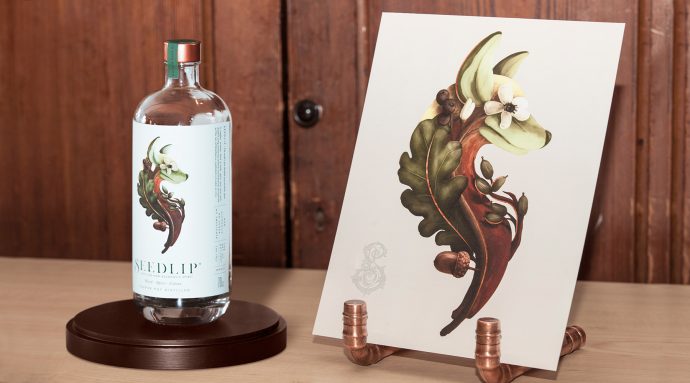 Pearfisher's beautiful brand identity is inspired by the story of Seedlip's founder, entrepreneur Ben Branson, who started the company in 2015 in his kitchen in English woods, only with a copper still and copy of The Art of Distillation and desire to continue his family's 300 year farming ancestry and vision of changing the way the world drinks. Using the strategic brand essence — 'the art of nature' — Pearlfisher, that also produced a brand identity for a tampon brand revolutionizing Chinese feminine care market, Femmé, assembled a design language that re-imagines the distillation of natural ingredients and takes it inspiration in distilled herbal remedies of the 17th century.
Pearlfisher's Creative Director, Hamish Campbell, explains that, "With Seedlip we had the incredible opportunity to create a category language for a category that doesn't yet exist. By combining process and ingredients in an illustrative way, we've brought the product's integrity and beauty to the forefront through layers of discovery, ensuring that Seedlip will become a bar essential for both bartenders and adults who'd prefer a non-alcoholic option."
The main ingredients of the non-alcoholic spirit — which is now available in London's top restaurants, including the Ledbury, The Savoy, and Selfridges department stores — are brought to life in an artful arrangement inspired by botanical illustrations and form the brands first title letter 'S'. When inspected more closely the subtle 'S' shall resemble the profile of a creature indigenous to the English countryside, the Red Fox.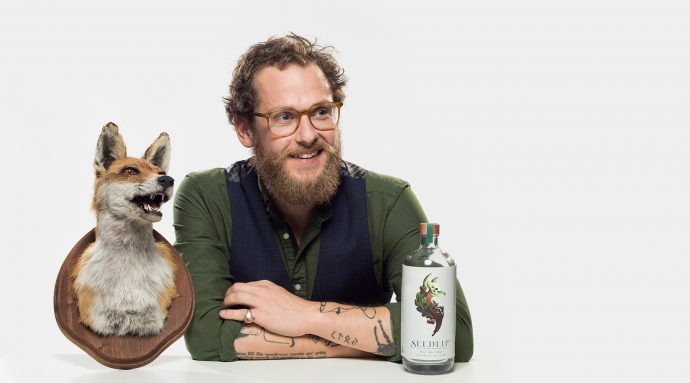 Seedlip's monogram serves as a seal of approval and brand sign-off and accentuates heritage of the distillation process inside the distinctive 'S'.
A pharmaceutical bottle reinforces the spirit's medicinal roots, while a copper cap and copper detailing is used to elevate the brand and reference the copper stills used to create it. This unique product is currently only available in the UK, and has only two varieties – Seedlip Spice 94, a spicy version produced with cloves, lemon, and cardamom, and Seedlip Garden 108, made with sweet pea, cucumber, and meadow grass.
Seedlip's founder adds final remarks: "Pearlfisher's world class expertise both in drinks and creating challenger brands has created the perfect aesthetic balance between spirit category cues and Seedlip as a new category of drinks relevant to the modern day."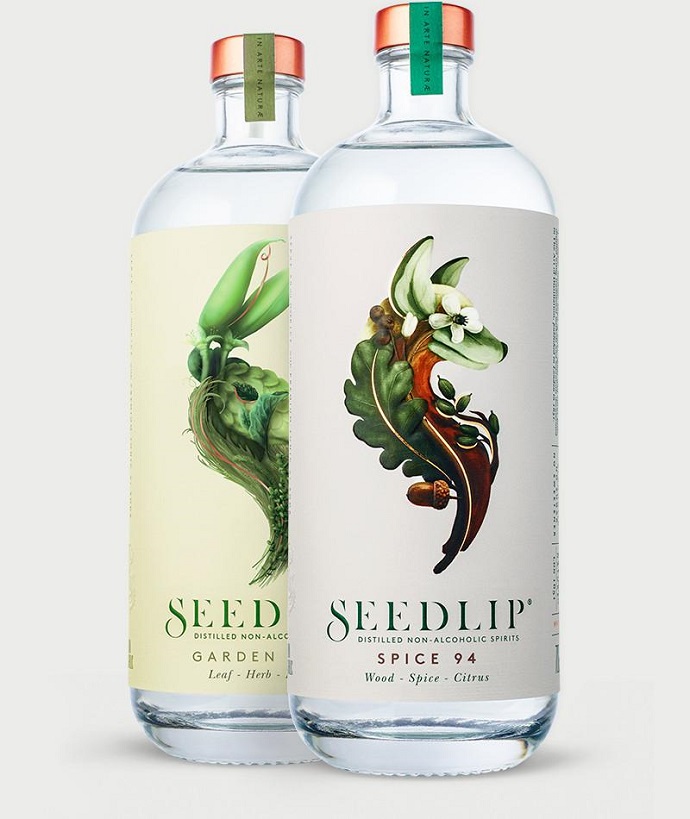 Credits:
Pearlfisher
Founder and CCO: Jonathan Ford, Pearlfisher
Founder and CEO: Mike Branson, Pearlfisher
Creative Director: Hamish Campbell, Pearlfisher
Design Director: Sissy Emmons Hobizal