Presented at the Beijing Motor Show last year, the new Renault Koleos was introduced to the foreign auto markets like the Middle East, China, or Australia. Only recently, at the up-and-running Geneva Motor Show, the new SUV finally managed to make its way to Europe.
The French car manufacturer's challenge was to provide an elegant car to its customers, alongside with a dynamic driving experience. The pleasure of driving such a car is described by the Parisian advertising agency Publicis Conseil, which succeeded to demonstrate that the Renault Koleos driving experience really is Out Of The Ordinary.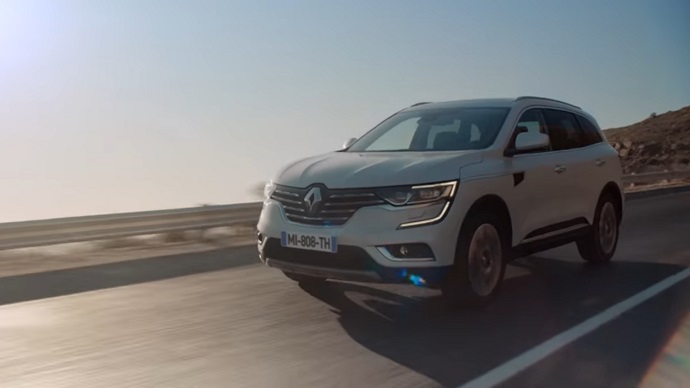 Remember the virtual tour of Ireland which offered Tbilisi's people the opportunity to enjoy the Irish countryside landscapes, Dublin's streets, and a local pub? Well, after they took off their VR headset, participants discovered that the line between virtual and normal reality is extremely delicate.
The same principle was applied in Renault's latest advert: the Paris-based agency developed an attractive 360-degree campaign and pushed the subtle difference between virtual and normal reality to an almost non-existent borderline.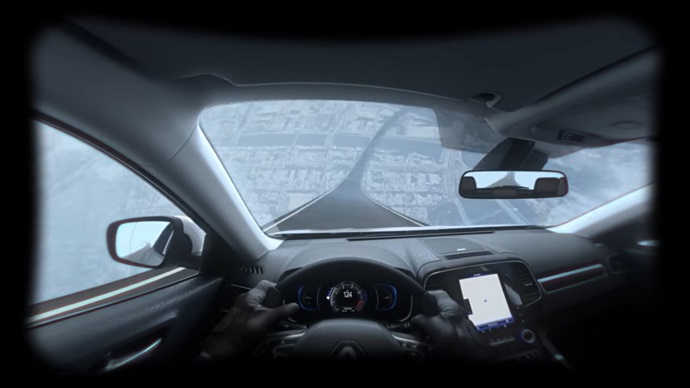 The video entitled Out Of The Ordinary brings into the foreground Air France's three business class passengers, who are invited to try a VR test drive experience during their flight. Moreover, things take an unexpected turn after they complete the artificial journey. As they shortly realize, they were presented with a chance to 'peer into the future'.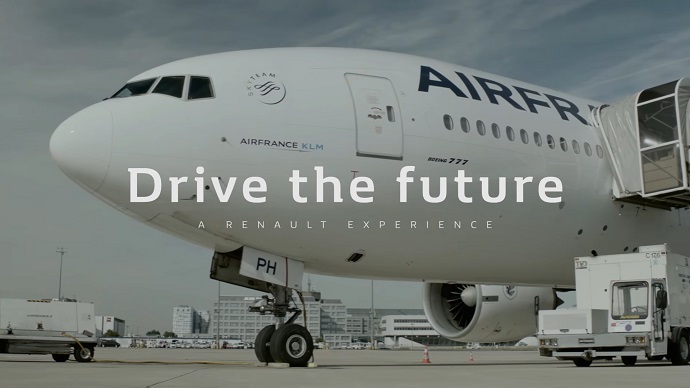 When the protagonists land, they find out soon enough that the events they experienced during the VR ride have become a reality. Finally, after the three participants re-live all situations that had happened during the tour they are taken to experience a real Renault Koleos drive test.
This digital journey, accompanied by a VR tour, invites internet users to enjoy the satisfaction of driving the latest high-end Renault SUV, while incorporating distinctive hashtags #NewKoleos, #OutOfTheOrdinary, and #WhateverYourQuest.
Enjoy Renault Koleos' extraordinary voyage here:
Credits:
Client: Renault
VP – Global Brand Strategy and Marketing Communications: Bastien Schupp
Content & Media Director: Carine Gailliez
Digital Contact Strategy Manager: Alexandra Charbit-Abergel
Brand Contact Strategy Manager: Antoine Wolf
Project Manager: Carole Hurel
Agency: Publicis Conseil
Executive Creative Director: Marcelo Vergara
Art Director: Arnaud Jolivel
Copywriter: Yannick Savioz
Account Directors: Patrick Lara, Karim Ben Hamida, Sylvain Michel, Carine de Oliveira
Digital activation Production
Executive Creative Director: Marcelo Vergara
Art Director: Arnaud Jolivel
Copywriter: Yannick Savioz
Account Director: Karim Ben Hamida
Project Manager: Gwladys Woimant
Creative Technologist: Julien Mahe
Production Director: Mathieu Chartier
VR Film Production
Director: Pierre Zandrowicz
Producer: Antoine Cayrol
Production Company: OKIO Studio
Production Manager: Julien Bercy
Chef op: Maëlle Lavillaureix
1er OPV: Nicolas Diaz
2ème OPV: Arnaud Henery
Director: Arthur Baschung
Compositor: Gabriel Guerin
Production exécutive Espagne: SMILE