While it's not considered as a clinical condition, empty nest syndrome is a psychological disorder that can affect parents whose children are moving out, or are leaving their homes for the first time. What once was a full and happy home, is now an empty and sad place. Although a good treatment to overcome this mental discomfort is to maintain permanent contact with children, Pedigree New Zealand offers a different solution for parents to 'replace' their kids.
And even though our youngest ones can never be replaced, what the new Pedigree campaign actually suggests is for mothers and fathers to adopt a furry friend and to stop spreading the emptiness creeping into their souls. As part of the 'Child Replacement Programme,' the subsidiary of the Mars group aims to make parents aware their sad emotions can be easily treated, by adopting a cute dog and help filled-up animal shelters at the same time.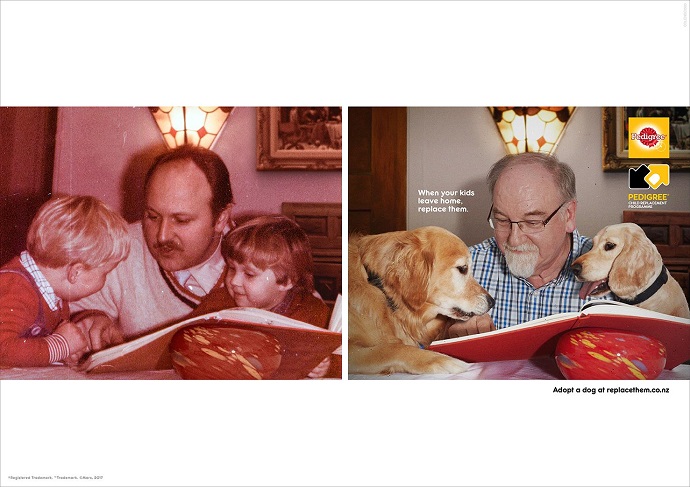 This charitable initiative was launched with the help of advertising agency Colenso BBDO and aims to find a good home for New Zeeland's stray dogs that may have suffered due to abuse or neglect. To promote this campaign, an interactive website was created, which serves as the perfect online tool that can help parents find the right kid replacement and dissipate their sorrow.
The site contains a fun online test, during which parents are asked about a few traits of their offspring — such as name, hair length, or level of energy. Analyzing the received responses, the platform is able to find the perfect dog match. After the quiz is completed, the parents are offered a dog suggestion that meets the required features, along with a short presentation of the fluffy companion.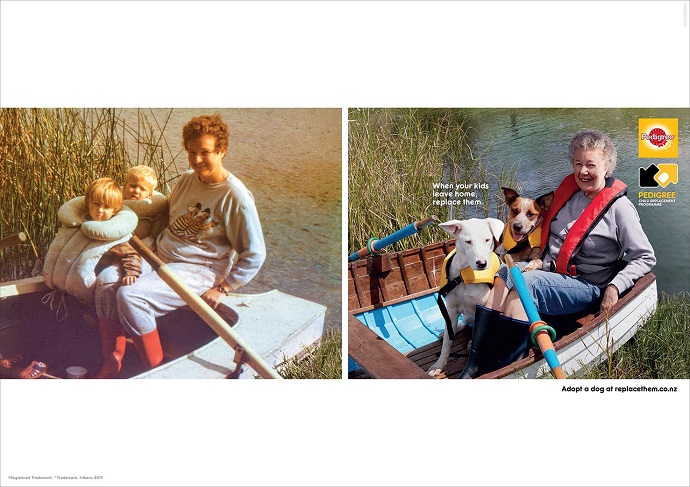 Cormac van den Hoofdakker, the spokesman for the Pedigree Adoption Drive Trust, said: "At this time of year, thousands of Kiwi parents will be feeling the effects of seeing their children leave home for the first time as they head to university or to start work."
Along with the interactive site, the Auckland-based advertising agency released 3 videos which describe three different scenarios: the first video's action, titled Scared, happens on a stormy night. Due to thunders and lightings, a frightened dog takes the kid's place and sleeps in the same bed with his owners, in order (for everyone) to feel protected.
Second video called Treehouse shows a heartwarming story, presenting the tale of an old tree house, built by a father and his son. You'll see yourselves how a dramatic narration takes a funny, and unexpected turn:
At some point of our life, we all felt we needed to do something to impress our fathers. Think you did everything to reach his expectations? Have a look at the last 1-minute-long video titled Hard Man to Impress and find out if his demands were equally drastic:
Credits:
Client: Mars NZ — Pedigree
Advertising Agency: Colenso BBDO, Auckland, New Zealand
Production: Exit Films
Film Company: Exit Films
Director: Adam Gunser
Sound Design: Franklin Road