Can you imagine the world without colors? It might be hard to visualize a monochromatic planet, but what you need to realize is that a loss of color might have devastating effects on vital aspects of our lives. For example, pollination would not be possible since besides the flowers' scent, bees are mainly drawn to them by their color. Even the process of photosynthesis would suffer significantly. Although light plays the most important factor during this process, the visible spectrum's colors have the power to boost or reduce this natural phenomenon, yet, understanding the whole world of color might still be confusing for us as it involves a complex science around it.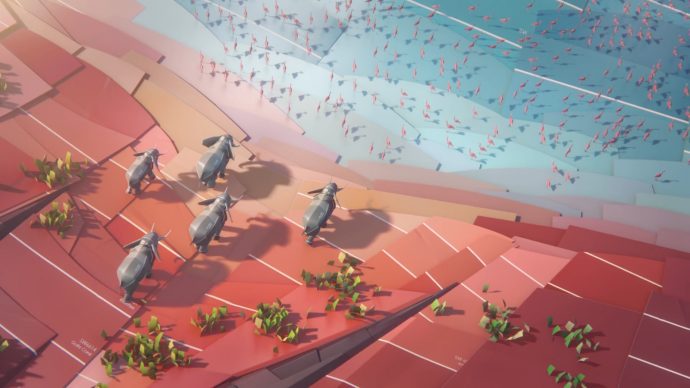 Even though color theory may be "rocket science" for some of us, we can all agree that nature is the only living entity which stands behind all the colors we get delighted with every single day. Defined by a color explosion, the pure natural environment offers most spectacular shades and stands as an inspiration source for the paint brand Sherwin-Williams.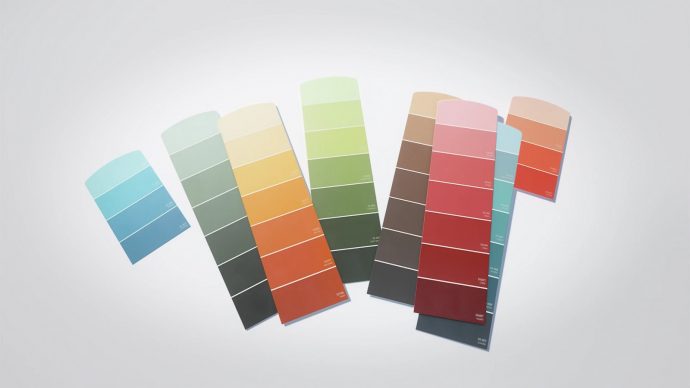 Together with advertising agency McKinney and design production company Buck, the Cleveland-based company that offers innovative color tools, was able to demonstrate how their world with rainbow-like features is inspired by Mother Earth herself.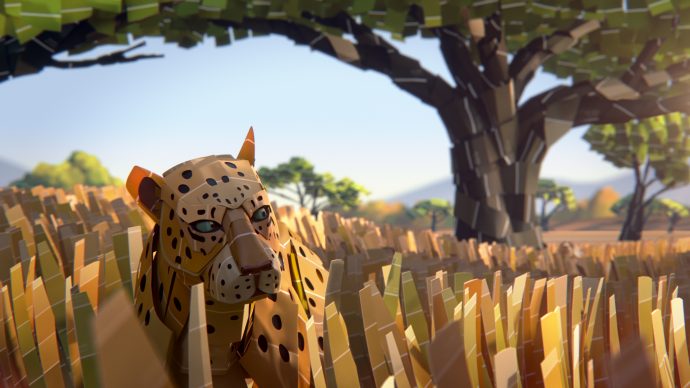 The brand's explosion of colors can be seen in a new ad titled Safari, which focuses on exotic animals, such as baboons, flamingos, elephants, giraffes, leopards, zebras, and meerkats, whose fur or feathers are replaced with Sherwin-Williams' color chips — which make just the perfect dose of generated positive energy for a lifetime.
Arvid Volz, Senior Modeler, Designer, and 3D Generalist at Buck Design, was the one to work on the design of these animals. The artist explained how he "developed modeling techniques, added detailing and sculptovers throughout the spot and did a little bit of additional animation."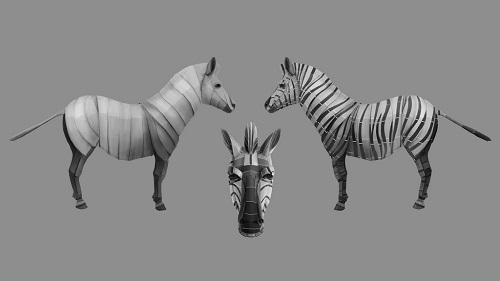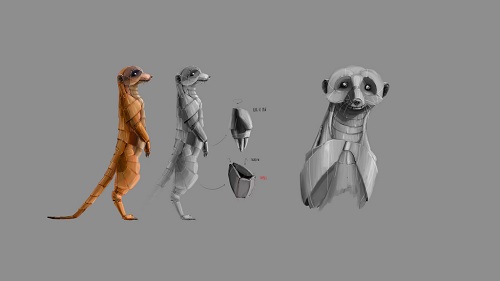 What's more interesting is that each chip as a part of the animals' contour is accompanied by an identification code. But the work that reflects a big range of emotions is so exquisite, that it does not bother the viewer's eye at all and, in fact, it might help consumers identify which shade variety is more appropriate for them.
The current ad for the company is part of the "Where will color take you?" campaign and points out that the colors of the brand's products are so natural, they can easily be confused with those that define nature's bodies (like animals or plants).
This can be seen in the company's previous commercials that follow a strong collaboration dating back to 2009. For the series, the agency's creative minds managed to create unique workpieces, like "Bees," "Adventures," "Color Travels," "Migration" and "Kaleidoscope." You can watch all these beautifully executed videos below.
Throughout every generated ad, the campaign's main characters — colors — were pushed to "write" their own tale that can be interpreted as the true essence of what home really means to us.
Each of the 30-second-long ad stories end with a question that forms the campaign's title and invites viewers to access the company's website, where they can discover a colorful Sherwin world consisting of products perfect for their homes' walls.
Credits:
Client: Sherwin-Williams
Advertising Agency: McKinney
Directed by: Buck
Executive Creative Director: Orion Tait
Executive Producer: Anne Skopas
Creative Director: Jon Gorman, Ben Langsfeld
Senior Producer: Kevin Hall
Production Coordinator: Alexi Yeldezian
CG Supervisor: Bill Dorais
3D Lead: Brice Linane
Storyboards: Thomas Schmid
Concept Art/Character Design: Colin Bigelow, Jon Gorman, Ben Langsfeld , Arvid Volz
Animatic: William Trebutien
Lead Modeler: Arvid Volz
Modeling: Elijah Akouri, Dan Dickheiser, Atsuki Hirose, Brice Linane, Ana Luisa Santos, Joy (Meng-Chwen) Tien
Rigging: Eyad Hussein, Frank Narranjo, Tao Ye
Animation: Trentity DeWitt, Dan Dickheiser, John Karian
Character Animation: Ozan Basaldi, Bill Burg
Lighting/Shading: Bill Dorais, Brice Linane, Joao Rema, Ana Luisa Santos, Joy (Meng-Chwen) Tien
Composite: Bill Dorais, Brice Linane, Rachel Rardin, Joao Rema, Ana Luisa Santos, Joy (Meng-Chwen) Tien
Colorist : Jose Fuentes