The well-known award ceremony of The Cannes Lions International Festival of Creativity 2017 has recently ended. The global event honors world-class creative works launched throughout the year and recognizes them in over 20 categories. We bring you this year's Titanium Lions, because they cover untraditional, provocative, and really inspiring marketing projects.
The category celebrates ambitious, motivating, and inspirational works and projects that mark discussions and debates both in the advertising industry and outside of it.
The Cannes' Titanium Awards went to 4 campaigns that have shown amazing results since the early days of their launch. All campaigns follow a similar message, namely to encourage and empower citizens to take action in crafting a better and well-balanced world.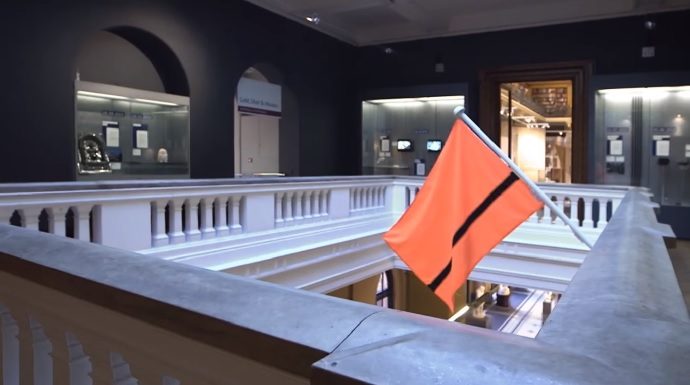 Of the 21 entries in this category, we take look back at this year's Titanium Awards winners and their bold ideas:
KENZO – 'My Mutant Brain' by MJZ
The first scene of MJZ's ad for Kenzo, directed by Oscar-winning director Spike Jonze, features a beautifully-dressed woman, played by Margaret Qualley. Attending an event, the former ballerina tries to present herself as pleasant to others, while on the inside she fights a strong battle with herself. As she leaves the room, she finds herself alone in the building's hall room and as the beat drops she goes nuts in a Christopher Walken-freaky-style dance.
Yes, you have probably seen the famous actor in a similar role in the popular video for Fatboy Slim's Weapon of Choice, also directed by Jonze. The initial difference is that the woman's chaotic body moves follow music beats by Mutant Brain of Ape Drums. Most importantly, the ad conveys the fact that women may suffer from the inability to express their frustrations and emotional intensity as men can do.

Before winning the Titanium Lion, MJZ's work was awarded a Yellow Pencil at D&AD awards in the Film Advertising Crafts category.
Amnesty International – 'The Refugee Nation' by Ogilvy & Mather
Ogilvy & Mather's campaign tells the emotional story of 10 athlete refugees. Being part of 2016 Olympics, and united only by hope, the refugees lacked a national identity to officially represent 'their nation' at the competition. The creative agency joined forces with Amnesty International and artist Yara Said – a Syrian refugee – to help them build their own identity.
Together, they created a symbol of the Refugee Nation that expresses the solidarity and unity with which they support each other. A new flag was born, painted in orange and black. These were the colors of life vests worn by many of them when they left searching for a safer place for them and their families.
The flag's colors have drawn the attention of millions of people worldwide, standing as a source of inspiration and a creative way to support the crisis.
This campaign by the New York-based agency was also honored the Yellow Pencil at D&AD awards, and won Best of Show at The One Show.
Boost Mobile – 'Boost Your Voice' by 180LA
Nearly 50% of Americans with low-income live in places where there are not enough polling stations. This is the main reason why voters end up waiting more time in long queues to vote, or even decide not to vote. Boost Mobile and agency 180LA did find a solution to this issue and gave all citizens the ability to express their votes, one of the most fundamental American rights.
To do so, the company turned all its chains' locations into polling stations, so that all Americans could make their voice heard on November 8, as well as in the next elections.
Last year, the agency won 10 Lions at the creative festival. This year, the good cause initiative brought the Los Angeles-based agency no less than seven Lions — one Titanium award, two Silver, Two Gold, and two Grand Prix.
State Street Global Advisors – 'Fearless Girl' by McCann New York
The Titanium Grand Prix went to "Fearless Girl," the bronze statue that scooped impressive 4 Grand Prix, 10 Gold Lions, 3 Silver Lions, and 1 Bronze Lion. The sculpture is the brainchild of McCann New York and State Street Global Advisors (SSGA), and was placed on the famous Wall Street on March 7, in the middle of the night, right in time for International Women's Day.
The little girl's position, with hands on her hips and her head aiming up, shows her courage and lack of fear when being faced with the horrendous Charging Bull statue, in front of which it was placed. Just like women should stand their ground in the sometimes scary and man-dominated business world.
The statue that became a world phenomenon in less than 24 hours was created to show SSGA's interest to support workplace gender diversity, suggesting that big companies should recruit women to their teams and their leadership.
Let us know in the comments about your favorite!
Source: