Situated on the Atlantic Coast of the Florida Peninsula, the Diplomat Beach Resort is a popular oceanfront destination, a vacation hotspot for all smart tourists who know exactly what they want for a glamorous escape to the sunny side of the US. The hotel represents a premium journey to the Floridian shores and is defined with comfort, style, and hospitality.
Korn Design studio saw the real potential of the beach property and sketched an entirely new visual identity for it. Lead by Denise Korn, the team restored the hotel's spirit that now ensures the supreme goal of its staff: to please the guests through its countless sunny recreational ways.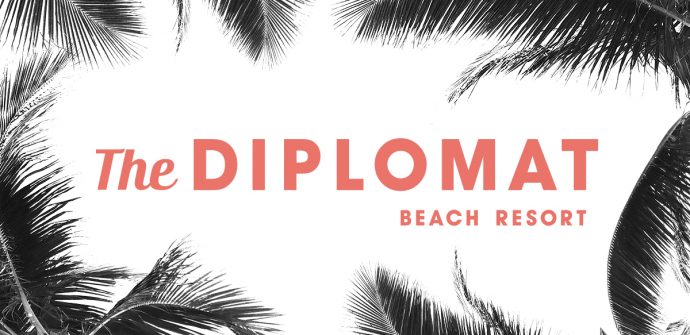 The historical past of the hotel was so distinctive that it inspired the studio's artists, who used the late 1950s American style and class of the old property and adapted them to a contemporary feeling.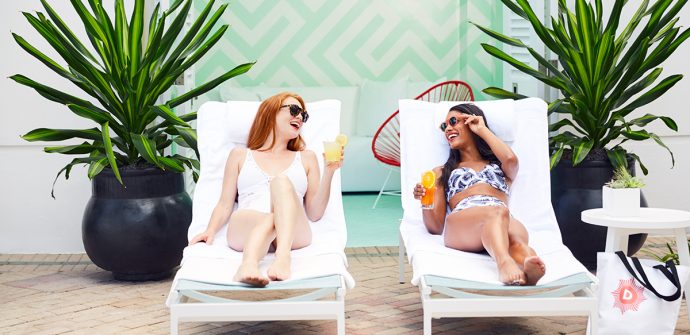 The modern reinterpretation of the hotel's spirit and identity embraces the essence of interior design, property architecture, and beach-front campus in fresh details that evoke the bliss of beachside living. It also carries the brand's true potential to be able to speak the guest's language, inviting them to think of the building not only as a cozy place to sleep, but rather as a magical location that shall pamper all their senses.
With its new sparkling personality, the beachside resort conveys an original and classic style that perfectly blends with modern and sunny touch points, all of which can be found across brand positioning, print communication, in-room brand integration, and even in online marketing.
Diplomat's visual experience tells an entirely new story and redefines the chic style of the 1,000 re-imagined rooms, restaurants, and entertainment venues, by connecting vibrant elements that describe the coherent appearance of the resort, which lies at the center of Hollywood, Florida.
There you will find friendly and round typography combined with coral colors inspired by MiMo's regional architectural style, carefully selected to describe the blissful bright places the hotel provides to its clients. Above all, the Boston-based design studio added hand-written items, and along with Greg Kletsel created fun illustrations, which lure guests to explore the resort in a fun, joyful, and also childish way.
Brookfield Hotel Properties Managing Director Shai Zelering said he is very proud of Diplomat's aesthetic rebirth: "We are excited to introduce a revolutionary way to vacation through the introduction of the newly-redesigned Diplomat Beach Resort. We have created a destination for all travelers, offering unparalleled experiences through carefully-curated programming, dining destinations, and spaces meant for celebrations."
The epic transformation of the resort's image is part of a $100 million plan, in which the Curio Collection by Hilton's location undergone a remarkable renewal while preserving the traditional breezy lines and details of the luxurious property.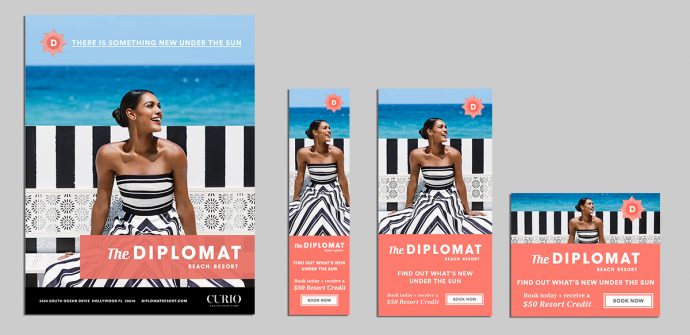 Credits:
Client: Diplomat Beach Resort
Agency: Korn Design
Illustrator: Greg Kletsel
Photographer: John Russo