As many of us know and have experienced it, stress can cause a lot of health troubles. Our bodies think that they are under attack and even switch to a fight-only mode. They release a mix of hormones which shall prepare us for physical action. BBDO Berlin decided to fight stress with its own weapons by releasing the Stress Buster in collaboration with sister agency Zavod BBDO/Event Masters, Tallinn. Armed with sounds of nature and a pop-up forest, he roams major European cities to liberate the most affected people from the dangerous claws of stress, which cause negative health effects to over 43% of all adults. Moreover, this international tourism campaign showcases the idea of Estonia as an ideal holiday destination.
First, the Stress Buster needs to spot those suffering from stress symptoms. By way of special facial recognition, he pinpoints particularly stressed-out individuals with the help of with Dr. Weinreich. The emotion psychologist from Humboldt University of Berlin developed a way of measuring stress levels using face recognition. This unique software can decipher human emotions by analysing the position of subject's eyes and their general appearance of the face in real time. "Many people have come to accept stress as part of their everyday lives. But it doesn't have to be that way: With the Estonian Stress Buster, we've come up with an effective antidote," says Franzis Heusel, Managing Director at BBDO Berlin.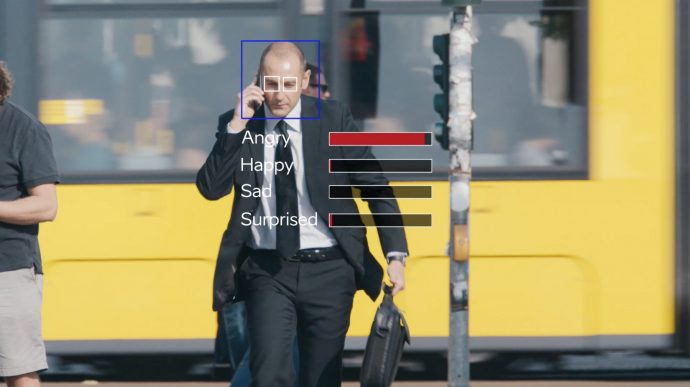 Then, they all co-operated to find a way of helping those in need of stress relief in crowded cities and sent some of them on a trip into the pure nature of Estonia. The "patients" were brought into contact with the breathtaking natural beauty of the Baltic tourist destination using a precision loudspeaker: A self-built Sound Box hidden in a wooden container with sounds of forests & countryside like chirping birds, sounds of running water in a wild creek or howling of creatures in untouched woods. So, even though the stressed-out subjects were surrounded by the noise of the city, the pureness of the sound made them stop, think and listen. The sounds of nature work like magic to clear the mind of everyday hassles and lower the stress level immediately.
Lastly, an Estonian pop-up forest suddenly appears. Those suffering the most were transported to artificial natural surroundings of Estonia and could liberate themselves from the strains of their busy life with a vacation trip including air travel and accommodation in the real thing! The campaign for Visit Estonia presents the country as the ideal region to take a vacation in nature and leave all your everyday worries behind.
And Marek Reinaas, Chief Creative Officer at Zavod BBDO explained how "the Stress Buster is the perfect Estonian brand ambassador. He combines a love of nature with high tech. And in doing so, he embodies Estonia's positioning and image in an ideal way."
Let's see how you find the core component of the digital campaign: an online video that centres around the Estonia's own special ambassador: The Stress Buster. Although his skills might prove useful, there's nothing compared to the pure nature of Estonia, where there are no other disturbing noises. It already seems to be working!