Oftentimes, we choose music as a way of escaping from our daily routine. We enjoy listening to music because it makes us feel good; it triggers the same intense emotions we feel when we eat, sleep, or have sex. Yet, music is not considered to have survival value. So, why do we feel happy when we listen to it? The fact is no one knows the answer, except that it has the power to release a neurotransmitter called dopamine, which makes us feel pleasure.
Grolsch Romania and digital agency Kubis Interactive decided to exploit this feature and turned their attention to neuroscience. Together they conducted the "Awake Your Curiosity Experiment" to show just how intimate the link between people and music is.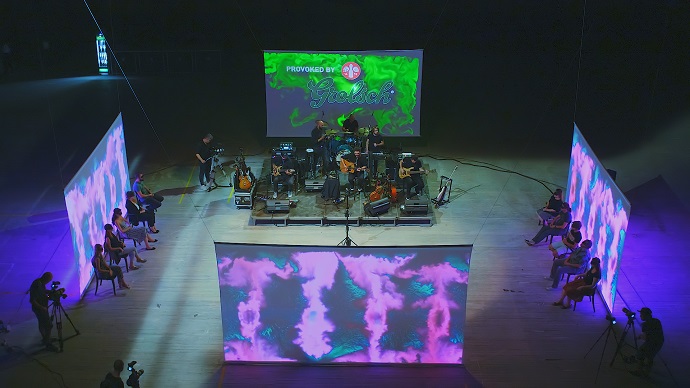 To do so, the team combined live music, neuroscience, and human emotions. While the sound was provided by famous Romanian rock band Vita de Vie, the graphic art studio Aural Eye dealt with the scientific part. Still, the human touch was required, so the beer brand invited 14 participants to be part of the project.
The creative experiment took place in one of Castel Film's studios. During the challenge, attendees were asked to forget about the outside world. They were asked to wear neuro headsets and to cover their eyes with a mask during the test, so they could fully concentrate on what's going on.
The organizers immersed the room in darkness and let the music do its miracles. Thanks to the high-tech equipment, the team was able to monitor the participants' brain activity and, with the help of mathematical equations, they transformed listeners' thoughts into splendid visual projections.
The brainwaves perfectly blended with the music, and finally materialized in a form of lively visual art that bloomed in an intense explosion of vivid colors.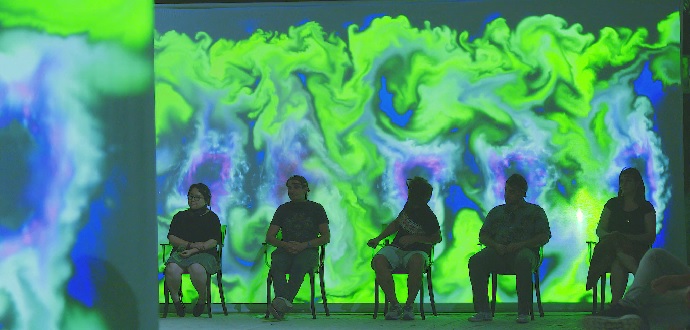 But the resulting watery effect of the psychedelic images suddenly changed to monotone colors once the participants heard familiar noises of a busy life: a ringtone, a news story alert, and an emergency sound siren.
Music has the power to reduce stress. That's how important is its impact on our lives. If the brew brand's experiment didn't convince you, maybe you'll want to try nature's best hits. Visit Estonia used the Stress Buster to spot stressed pedestrians and decided to cheer them up with the country's beautiful, calm, and natural sounds.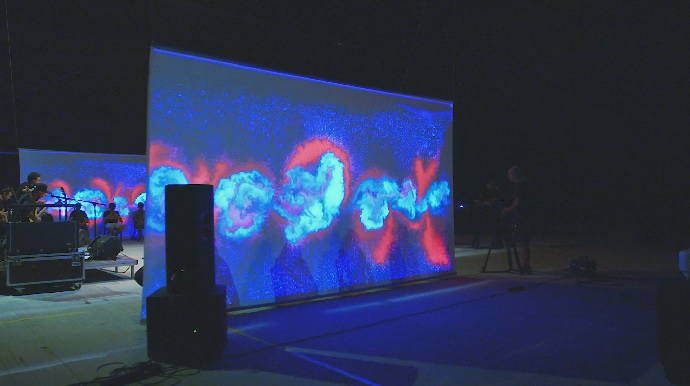 As the official sponsor of the Awake music festival, Grolsch chose science as a perfect fit to invite people to the event, which took place at the heart of Transylvanian lands from 1-3 September.
"We should all pause the outside connection and reconnect with ourselves," says Adrian Despot, vocalist of the rock band. Disconnect to reconnect!