The company that describes itself as "focused on being the best" has an appetite for quality in all its products. That's why Kraft Heinz Australia did not alter its Beanz recipe but has rather come up with a better solution. Namely, to boost the looks of its own products in order to be more adaptable to the needs of every bean-loving Australian.
The food giant developed new packaging labels for its baked beans and wrapped the new design around four different can sizes, perfect for any gourmand. The tasty containers now offer a "Can Size for Every Aussie" and are supported by a campaign for which the brand joined forces with Y&R New Zealand.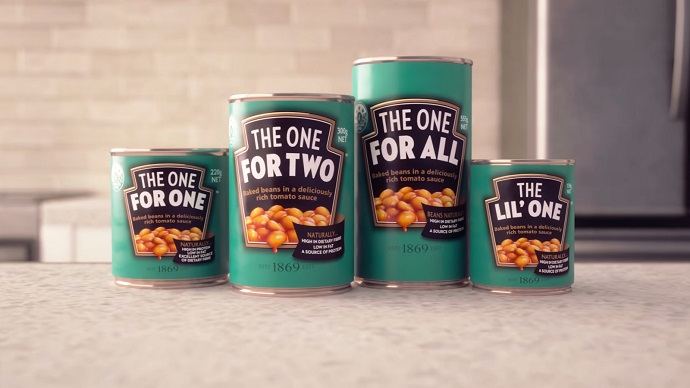 The nationwide integrated project was set in motion with the help of production company Assembly Ltd and includes a heart-warming short cartoon titled "Geoff The Film." The 3-minute-long story portrays Geoff's passion for Heinz's delicious beans in tomato sauce and his desire to create an ideal can that would be right for every moment of his life.
Being the Head of Innovation at the famous food brand and finding himself at the beginning of his career, the cute protagonist creates a can size that is suitable just for him. He names it The One for One. Later, our hero falls in love with a blonde girl who works at the Department of Spaghetti and marries her.
He discovers that he does not only have to share his love with his wife but his beans too. That's when The One for Two container comes to play. The birth of his twins prompts him to design The One for All can. Finally, after watching his kids eat more and more as they grow up, he creates The Little One, a can just perfect for a snack between meals.
The Pixar-like movie was cut into 15-second individual ads, each dedicated to a certain can type. The film supports the rebirth of Australia's Heinz Beanz product range throughout online, cinema, TV, digital, and all points of sale.
The campaign follows another yummy one made for the same company, only this time Brazil-baked. "Irresistible Posts" surprised social media addicts and food enthusiasts by transforming Instagram posts into real culinary and savory dishes. You know… just in case you want to eat a post instead of just liking it.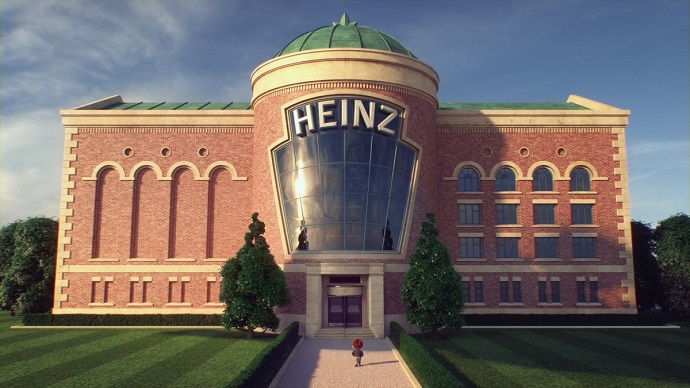 Tom Paine, ECD at Y&R NZ, says: "Launching an animated campaign which directly influences the real-world, on-shelf product is a unique, gratifying process." He hopes that the public will like the cute animation as much as the team enjoyed creating it.
Assembly's Director, Damon Duncan, confirmed that he was pleased to work with the New Zealand-based agency: "It was a pleasure working with the team from Y&R to create this piece. We loved bringing these characters to life and telling Geoff's story. The opportunity to tell a life story on this scale was a fun challenge and one the Assembly team relished."
Watch Geoff as he succeeds to bring harmony to his family thanks to his inventions. By crafting a Beanz can for everyone, he discovers he's had it all.