"It's beginning to look a lot like Christmas/Toys in every store/But the prettiest sight to see," is the sound of John Lewis' new Christmassy treat. If you think something's not right with Meredith Willson's lyrics, think again. John Lewis's seasonal ads are so highly-anticipated every year that we can definitely say that it is beginning to smell like Christmas when a new ad comes out. Since 2007, the company's holiday ads have become not only an annual tradition for British people, but also an early sign of Christmas.
For ten years, John Lewis cheerfully caroled the world with extraordinary commercials and this year's ad promises to be as brilliant as its predecessors. Believe it or not, this year's Christmas ad was so hotly-anticipated that the brand launched even a trailer for it. So, now we have seen it all: there's an ad for an ad.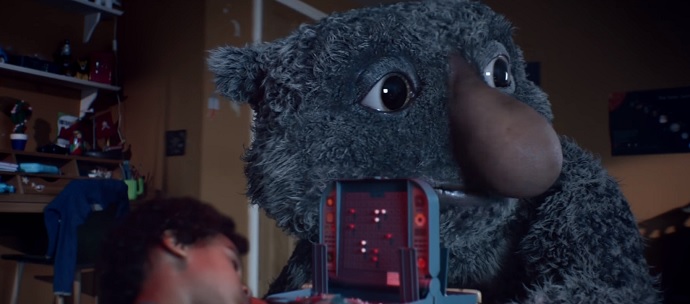 Together with the agency that has been helping John Lewis write its epic Christmas commercials since 2009, Adam & Eve/DDB London, the company created a delightful festive spot that spins around a mythical creature, the boogeyman. But unlike the legendary character frequently summoned by parents when their kids misbehave, this one is rather friendly.
Get to know Moz the Monster, a fluffy giant that isn't creepy at all. He dwells under the bed of a seven-year-old London boy named Joe who, just as like most of the children, is afraid of the dark. In search of protection, he looks under the bed and discovers the creature taking a deep nap. Although he is scared of Moz at first, they end up becoming very good friends.
Because the main character is an obscure creature which enjoys the darkness, the two pals meet only at night, when Joe is supposed to sleep and not play. Moz notices that their fun leaves Joe exhausted during daylight. So, with Christmas just around the corner, the monster thinks of an ingenious plan that helps the kid get some sleep. In case you also have trouble sleeping, see for yourselves what kind of magical formula the monster uses for a good night sleep:
Directed by Michel Gondry who won an Oscar for Eternal Sunshine of the Spotless Mind, the two-minute-long video that features a cover of The Beatles song Golden Slumbers, reinterpreted by Elbow, quickly became viral on YouTube. In just a week since its launch, the campaign's current star helped the video gather more than 8.5 million views on YouTube. This lovely Christmassy project is supported by digital outdoor, Facebook AR, instore, bespoke gifs, merchandise, and an interactive storybook on Google Home read by actress Sally Philips.
Perhaps the cutest thing about this campaign, aside from the fluffy monster, is the interactive website that invites kids to have fun through a selection of games. Here, the little ones can create their own monster of their dreams, play with it, or make selfies before the second round of fun.
With the buzz going around #MozTheMonster, has anyone else wondered what the last year's star, #BusterTheBoxer, has been doing?
We've been told that Buster volunteers at the non-profit organization Stop Financing Hate. It is said that he joined the campaign because he is not happy to hear that his former employer, John Lewis, continues to advertise on some media portals which, according to the organization, are "using hate and division to drive sales." The video was released just hours after John Lewis announced its big festive ad. Let us know what you think about it in the comments!
Credits:
Client: John Lewis
Agency: Adam & Eve/DDB London
Directed by: Michel Gondry