Many bargain-hunters are ready to do a lot of crazy things to get a good deal. Hell, there are customers who would get into a fight just for a cheap item, tearing it out of their competitors' hands. There is even a high percentage of them getting injured. Now, you don't have to go through all of this madness to get a cool product at a lower price, just use one of Ikea's special 'vouchers'.
The Scandinavian furniture giant came up with a cheeky idea to start 2018. Alongside Swedish agency Åkestam Holst and materials innovation firm Mercene Labs, the company released a printed advert that reveals a generous discount when it comes into contact with pregnant women's pee. Yup. Pee. You read that right.
Ikea dedicated an entire page in Swedish women's magazine Amelia to promote their latest advertisement dubbed as 'Pee Ad'. At a first glance, readers may think this is just an ordinary ad, but once they read its title more carefully, they will notice that this is not an average promo material.
"Peeing on this ad may change your life," says the caption. You may ask yourself: Why on earth would Ikea ask someone to urinate on one of its commercials? Wouldn't that be considered weird, and rude? Actually, it wouldn't. In fact, this is the company's creative way to invite you to join its Family Member Price – a club that offers better prices on chosen products. Moreover, you are getting an unexpected bonus: the ad tells you if you are pregnant.
So how does it work? First of all, you have to apply a sample of urine on the marked area that lies at the bottom of the page. Then… wait. If the blank space changes its color, then you are a happy mom-to-be. But the surprise doesn't end there: along with the happy news, Ikea's paper pregnancy test reveals a new price tag for the promoted baby crib.
Remember that the magazine page does its 'magic' and shows the new price only if you are pregnant. In case you aren't expecting a baby, then the page won't reveal the discount. But hey, some might even use the advert as a fun way to do a quick check-up!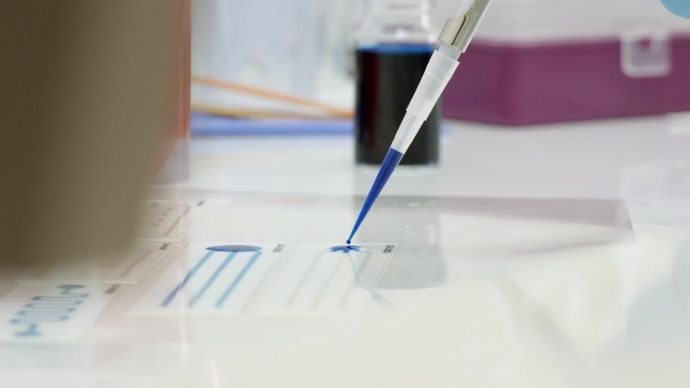 This clever ad was developed by the medical team of Mercene tech lab that had worked on developing this project for almost a month. The specialists explained that they used the test strip as a starting point "which relies on antibodies that bind to the pregnancy hormone hCG, resulting in a color change."
For the test to respond in printed format, the lab's team relied on their experience in the development of surface active materials for microfluidics and medical diagnostics. "Careful selection of materials, together with a controlled capillary flow have been crucial for the success of this project," claims the agency in a press release.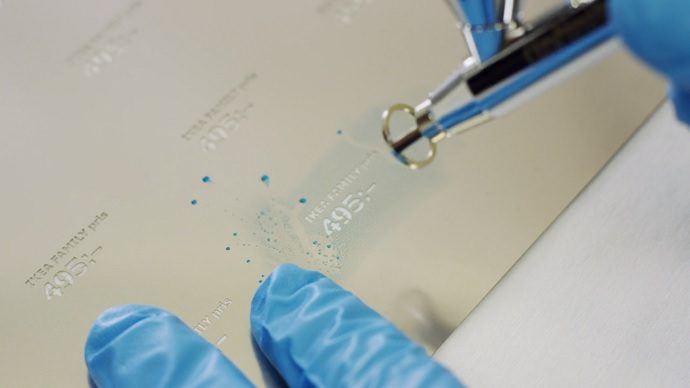 As cool as it may sound, the good news is that you don't actually have to take Ikea's suggestion seriously and use its 'pee ad' as a discount coupon. There's no need for you to hand in any pregnancy tests to one of the company's employees. Just join the company's Family club and enjoy the discounted member prices Ikea selects every month.
"We created an ad that connects the IKEA FAMILY discount with the functionality of a pregnancy test, in a tongue-in-cheek kind of way. One of the most incredible moments in life is when that test comes out positive. But there are more urgent things to consider at that moment. Like a discounted crib, " says Stockholm-based agency's Art Director, Evelina Rönnung. Would you 'try' this test out? Let us know in the comments!