For those living in developed countries, sanitary pads represent ordinary items. It almost feels like they've been in our handbags or toiletry cupboard forever. Now, imagine that you are an African girl who can't afford sanitary pads. What would you use instead?
Sadly, millions of young girls from many African countries are forced to reach out for leaves, newspaper, and even sand to protect themselves from having a very unpleasant experience. In this part of the world, sanitary pads are considered to be a luxury, one that can surprisingly keep many girls away from education.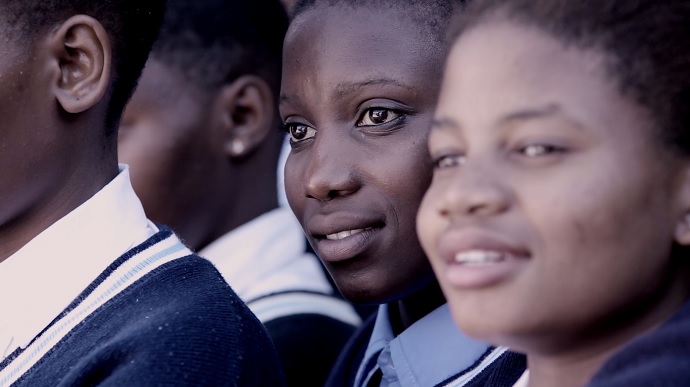 In a bid to change that the One School At A Time (OSAAT) organization, which believes that poverty and crime can only be defeated through education, joined forces with branding and communications agency Joe Public United and reached out to South Africa's leading feminine hygiene product producer, Always, kindly asking it for help.
The Procter & Gamble-owned company set up an educational program, "Always Keeping Girls in School," through which it provides adolescents from disadvantaged background with free sanitary pads, information about puberty and menstruation, and holds talks that are meant to keep young girls in school. Unfortunately, the Itirele-Zenzele High School wasn't on Always' list. That, until OSAAT addressed its bold challenge.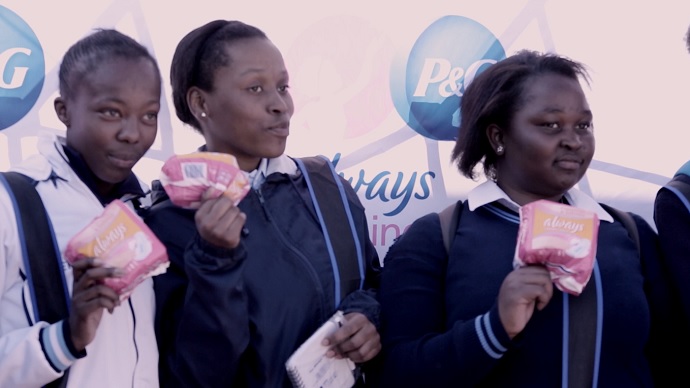 To draw attention to harsh reality the girls from Johannesburg-based school have to endure every month, the agency used Always' very own packaging design, then visually adjusted the packs' aspect, and sent them to the brand via a direct mailer.
The "Never Unsanitary Pads" landed on Always' desks, only that, unlike the hygiene products offered by the brand, they are not as hygienic as one would have thought. At a first glance, one can say that the overall look created by the creative agency is completely the same as the one we already know. But it's not!
To complete the packaging design of the not-so-hygienic substitutes, the agency borrowed the aesthetic lines used by Always and updated them accordingly, as to reflect the harsh reality teenage girls from South Africa have to go through.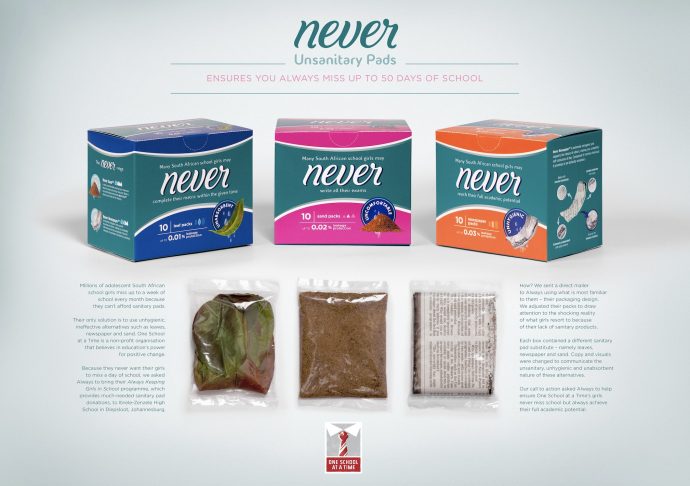 The visuals stayed the same, but the wording was slightly changed to highlight the unsanitary, unhygienic, and unabsorbent nature of the unusual pads. The "Never" brand is born and, just like Always, it offers different types of pads only that, instead of offering 100% leakage protection, the unsanitary pads offer up to 0.01, 0.02, and 0.03% protection. Not to mention that they can cause some serious health issues.
To further dramatize the use of these poor alternatives, the creative agency didn't leave the packs empty. The team took the initiative to a whole new level. Instead of delivering normal pads, each box contained a different sanitary pad substitute such as leaves, newspaper, or sand.
The results of the campaign were impressive: Always kindly embraced this initiative and brought its program to the school. In addition to this, the company said that Itirele-Zenzele High School would be added to the list of educational institutions the program annually visits.
But more impressive than Always' response are the teenagers' reactions — girls and boys alike. "Girls shouldn't be embarrassed about who they are or what happens to their body. They should come to school whenever," says a girl while another boy believes that "girls being on period doesn't make them less human. We are all the same." Now, with the help of Always and OSAAT, teenager girls can come to school always.
Credits:
Client: One School At A Time (OSAAT)
Agency: Joe Public United