Music makes us relax. It can trigger a color burst in our minds and fuel our imagination. It makes us happy. And it is much more complex than this. Our taste in music reflects our personality and usually stands as a creative tool we frequently use to strengthen our social bonds and build new relationships. Music taste represents the ticket that actually allows you to surround yourself with people who listen to the same genres and who share the same ideas as you. But what if we told you that music can bring you much closer to a furry friend?
About a year ago, the University of Glasgow partnered with Scotland's Animal Welfare Charity (SPCA) and discovered that each dog has an individual music preference. For the dogs living in German animal shelter Tierschutzverein München e.V. this brings them a step closer to their next human master. How, you may ask? By drawing inspiration from the scientific results, the animal shelter can provide you with an unusual piece of information about the dog you are about to adopt: its preferable music taste.
To be able to connect you with your perfect match, the shelter joined forces with agency Serviceplan Campaign X and no one other than Spotify — because who else knows about your music taste better than the music streaming giant?
Their brainchild, "Adoptify," comes as an interactive website that showcases cute dogs who are eager to party like rock stars alongside their new maestro-to-be. Every dog on the site is introduced with a short description and the musical genre they prefer. Also, the website displays a series of video banners, directed by Luis de Maia, that showcase the dogs as they are having fun listening to their favorite tune, of course.
If you think that the 15-second-long videos are not enough for you to get to know your next pal. Don't worry… there's a "meet" button that directs you to a microsite and invites you to discover more about the furry friend who might be your future party buddy.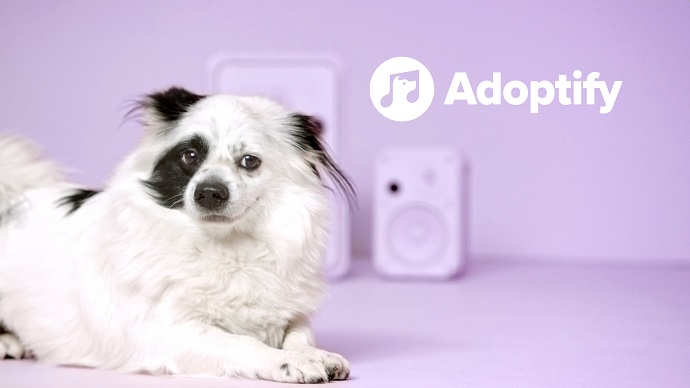 Speaking about why the agency chose to team up with the music streaming company, Hans-Peter Sporer, the agency's Creative Director, said that "no other music provider knows and analyses the musical preferences of their listeners as well as Spotify. We will use this to make recommendations to users by displaying dogs who like the same music in personalized video banners." According to the agency, the banners have been live on Spotify from January 18.
"As animal welfare officers, we attach great importance to any kind of original communication and increased awareness among the wider population," says Jillian Moss, responsible for PR, advertising and fundraising at the animal shelter.
Adoptify proves that science and creativity go hand-in-hand, they complete each other. And if we take into consideration that the result complements a noble cause, the impact of the original combination between the companies is even more powerful.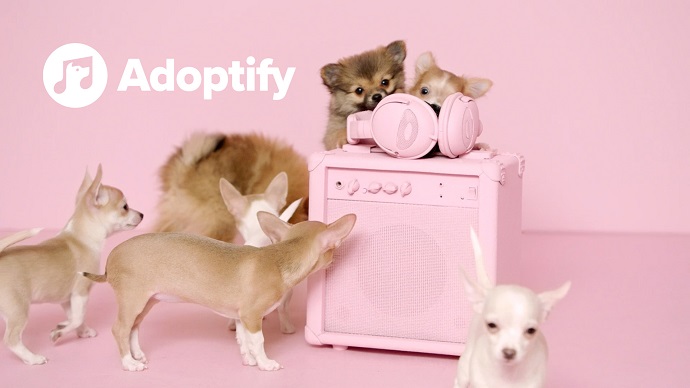 If you can't find your new pal among those enlisted on Adoptify, then just access Tierschutzverein München eV's microsite for more furry friends. With just one click, you can meet all the dogs that are available for adoption, get more details about them, as well as contact information that direct you to the shelter or doghouse that currently host the canine companions.
Now it's time for you to meet the adorable army of dogs who will simply melt your heart. Here's Ray, a 1-year-old French Bulldog who knows how to party and loves electronic music.
As for Moshi, a 3,5-year-old Lhasa Apso, he prefers to pamper his ears with the soft notes of classical music.
Being a little older than her previous companions, Gloria knows that a good party comes alive with tight Hip Hop rhymes and fresh beats.
For Milow, a small-sized Jack Russel Terrier, rock music is the one that makes his blood flow faster.
Finally, indie-pop music seems to be the perfect fit for The Puppies, who enjoy exploring the surroundings with some cheerful beats on.
Credits:
Project: Adoptify
Agency: Serviceplan Campaign X
Client: Tierschutzverein München e.V.
Creative Media Partner: Spotify