Since the 2014 Winter Olympics in Sochi the life of freestyle skier Gus Kenworthy has changed dramatically. He ended a five-year relationship, adopted a family of stray dogs from Russia, won a silver medal, and publicly came out as gay in an interview with ESPN. A statement that he was afraid to make publicly, as he thought it might lose him new career opportunities, fans, and even friends. The British-born American thought that people from his small town would label him as a disappointment, not a winner. But much to his surprise, all the messages he received regarding his statement were supportive.
"I wanted to do it in my words and once and for all – and hopefully help kids that are in the same position I was," said the slopestyle champion. Being a great source of inspiration for many young athletes, the freestyle skier decided to embark on a unique journey during which his main goal is to empower other youngsters to embrace their sexuality and come out as they really are.
On the occasion of the Olympic Winter Games in PyeongChang, the award-winning skier joined forces with Samsung and shared his heartbreaking story in three inspirational videos created by Freeride Entertainment production company and directed by filmmaker Michael Clarke. Under the South Korean company's tagline #DoWhatYouCant, Kenworthy wants to set an example for the next generation of young athletes, who are proudly going to celebrate their differences.
The first film titled "Roots" captures Kenworthy's life in his hometown of Telluride, Colorado. Throughout the three-minute video, viewers are acquainted with the place where the sportsman grew up. Although Telluride is flanked from all sides by mountains with numerous slopes that have allowed the ski industry to bloom, no local had ever reached the Olympic Games. Until Kenworthy, who came home with a silver medal that made every resident proud of him.
But the sportsman felt he couldn't share this joy: "It was amazing to see the support. But it was also hard because I felt like if they really knew me, if they truly knew me, maybe they wouldn't be as supportive," he says in the video.
The second film is called "Letters of Influence" and features Kenworthy's family, friends, and fans sending him encouraging video messages. Among them, there's a video letter from Matt Wilkas, the champion's significant other, who says that he appreciates what Kenworthy has done so far very much: "I am so proud of you. I am so happy for you. Cause I know how hard you have worked to get here. You are loved by so many people, Gus."
Wendle, a fan from Aspen, Colorado, said that because of the skier's courage he was able to find the guts to speak about who he really is: "This is the best decision of my life. Thank you from the bottom of my heart."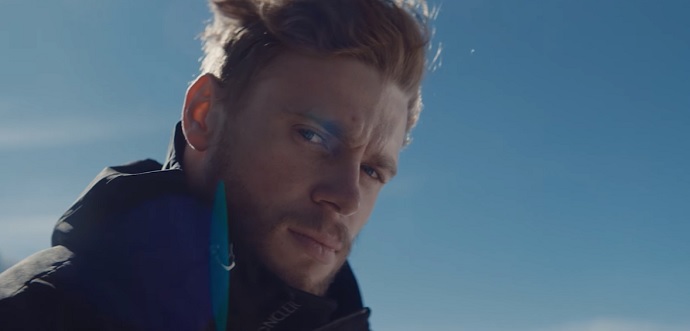 Coming out as a gay person could have cost Kenworthy a lot, had he made this statement decades ago. For some athletes, like Martina Navratilova and Billie Jean King, this meant losing large endorsement deals because of the big brands and their homophobia. Today though, things are changing and big companies are no longer reticent in sponsoring LGBTQ athletes. Skier Gus Kenworthy is one of the many athletes who were able to keep their endorsement deal, alongside WNBA player Brittney Griner, MLS player Robbie Rogers, and NBA layer Jason Collins.
"I don't think I could have ever come out as a gay athlete 30 years ago and expected to be successful in my sport," the sportsman said. "My story's indicative of change," he added. And we can only add: Well done, Samsung!
Credits:
Client: Samsung
Director: Michael Clarke
Production Company: Freeride Entertainment
EP: Derek Westerlund, Kesshann Cortez
DP: Greg Wheeler
Editor: Matt Schaff
Line Producers: Shin Campos, Emi Stewart, David Garcia
Post Producer: Kristen Berry
Music Composer: Zak Engel
Colorist: Carlos Flores