As you probably know, women work as much as men, yet they get paid significantly less than men. Although women make up at least 40% of the workforce worldwide, their salaries are 23% lower than those of men. According to the Federal Statistical Office, the situation is pretty much the same in Germany, but the percentage is slightly lower than the world average. As victims of the same gender pay gap, the fate of German women is to earn 21% less than men.
With the aim to help ladies reach equal pay, fashion brand Paisley presents "FEM Currency," a new type of bill which has value only when used by women. Designed by a studio of creative arts, MAYD, the world's first banknotes dedicated to ladies only are worth 21% more than any other existing currency and represent the company's bold proposal to bridge the gender pay gap.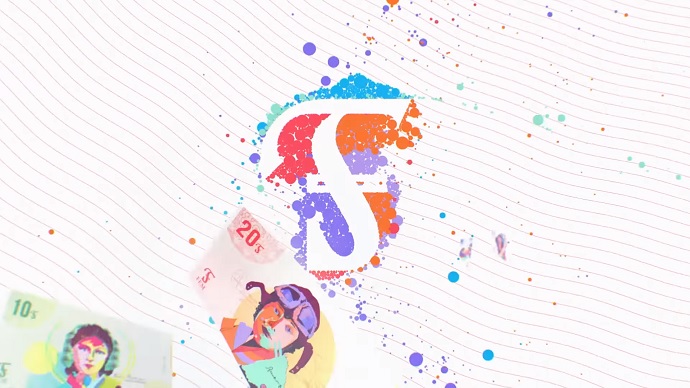 The FEM bills were put into circulation starting from April 2018 and mark the launch of Paisley's first women's collection. Any woman that enters the brand's store can increase the value of the banknote they use by 21% only by exchanging euros to FEM. The money collection features six bills: 1, 5, 10, 20, 50, and 100 FEM respectively, each having their respective value in euros times 1.21. This means that if you exchange a €100 bill, you'll get €121.
The newly-implemented banknotes celebrate extraordinary female figures from the past who proved to be as capable as men. Guided by strong ambitions, these powerful women are seen as inspiring role-models by all generations.
Embellished by illustrator Claudia Cruz, the FEM bills picture the world's first programmer Ada Lovelace, anti-war activist Rosa Luxemburg, pioneer of modern nursing Florence Nightingale, the first female aviator to cross the Atlantic Ocean 'solo' Amelia Earhart, English novelist Jane Austen, and Madame Marie Curie, the first person in history to win two Nobel Prizes.
Just like any other currency, FEM was designed with several security features to prevent counterfeiting. But unlike any other type of currency, the company claims that this type of money works in every country. For now, FEM banknotes can be exchanged at Paisley's flagship store in Hamburg.
The campaign is supported by a webpage, where users can learn more about the new currency. Moreover, the online portal doubles as a communication tool which Paisley uses to invite other brands to join the movement and close the gender pay gap by incorporating the FEM currency into their payment systems.
"The aim is to get as many partners on board to keep this project going until women no longer need a currency like FEM and the gender pay gap is no longer a topic that needs addressing," says Paisley. What are you waiting for? Go get your FEMs!
Credits:
Client: Paisley
Agency: MAYD
Creative Team: Bahador Pakravesh, Behnaz Pakravesh, Evridiki Kemanes, Alexander Makedonskiy
Illustration: Claudia Cruz
Production: DONDON, Berlin
Sound: The Soundshack, NIGHTKRAFT