Elon Musk might have big dreams and goals but he isn't the only one to send random stuff into space. Inspired by SpaceX's launch, Jameson Irish Whiskey joined forces with independent agency EVB and sent a tasty treat into the cosmos to help Starman, the driver of the Tesla Roadster roaming free in space, not to get lonely and bring him some good company.
The whiskey brand launched Jameson Space-Aged, a new kind of spirit that uses an unlikely aging method. Jameson's recipe has been perfected for centuries, but in a bid to show that the brand is constantly evolving and to keep up with its customers, the company's team got out of their comfort zone and designed a new type of product: one that is aged in Ireland but matured away from Earth itself.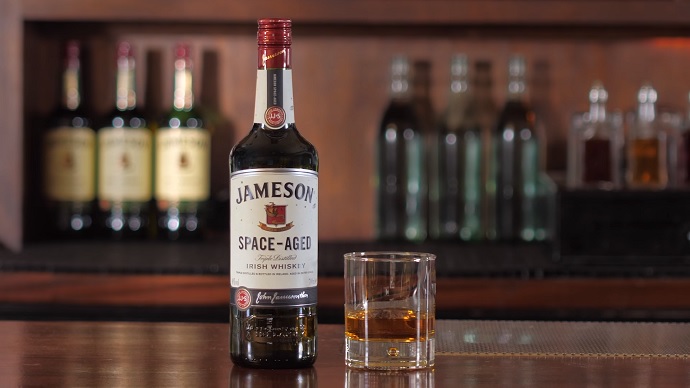 Just forget about John Jameson's two-centuries-old recipe for aging the whiskey for a moment because his successors came up a new maturing process. They sent the brand-new product in outer space, waiting for the whiskey's taste to redefine there in the nothingness. And it certainly did: elements like altitude, pressure, temperature, and solar radiation interacted with the liquid from the bottle only to deliver an alcoholic drink that impresses even the most demanding whiskey connoisseurs.
You can almost sense the well-balanced flavors and the smooth taste of the distinctive whiskey, can't you? We're sorry to say, you will be disappointed because that's the maximum you can get: the limited-edition whiskey bottle is just a clever hoax Jameson prepared just in time for the April Fools' Day. The Space-Aged drink doesn't really exist, nor it was imagined to keep company to Starman (this one is on us).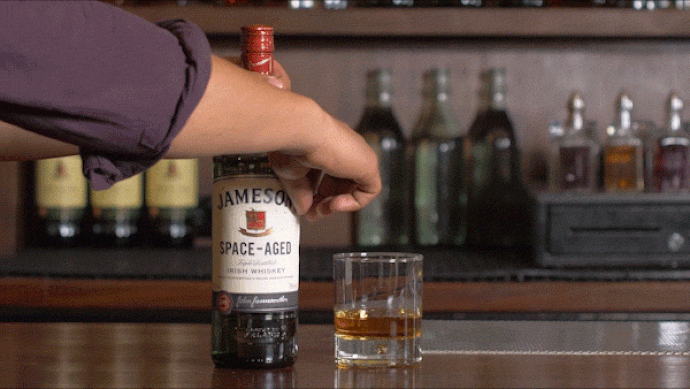 Still, not the whole campaign is a prank. The truth is that a bottle of Jameson was sent to space, where it reached 110,000 feet (33,14 km) above Earth. At this height, 62 degrees Celsius below zero (-79.6 °F) is absolutely normal, which means that this is not the perfect place to store whiskey (or any kind of beverage).
The campaign also comes with a small treat for anyone passionate about owing unique objects. The Jameson Space-Aged is (unfortunately) not for sale, but the company promises to give you a number of equally unique items: the Jameson Space-Aged merchandise. If you want to get your hands on some of the tools that made this mission possible, just hit Jameson's webpage and finish this sentence: "I think Jameson Space-Aged would taste like…"
Considering that whiskey freezes at -26 °Celsius (-14.8 °F), we can only assume that Jameson's Space-Aged lost some of its exquisite flavors, so it might taste quite plain. But hey, that's only our opinion. How about you? How do you imagine this limited-edition whiskey tastes like? Let us know by sharing your opinion in the comment section below.