Schweppes loves nightlife and good moments. And although it likes to promote effervescent moments, the beverage brand believes that a man has to approach a woman with dignity. With respect. Otherwise, their attempt might be considered sexual harassment, an act with which the company is strongly against.
Sadly, in Brazil, 86% of women who go out to have fun in a nightclub say that their partying moments are frequently replaced by those of harassing nature. What's even sadder is that men think this is just whining because, according to them, who would "go out on a Thursday night to just dance?"
To encourage men to rethink their behavior and attitude towards women and make them understand that the key to a lady's heart is respect, Schweppes and Ogilvy Brasil initiated an experiment to see just how many times a woman is physically approached without giving her consent. And it comes as no surprise that it's not little.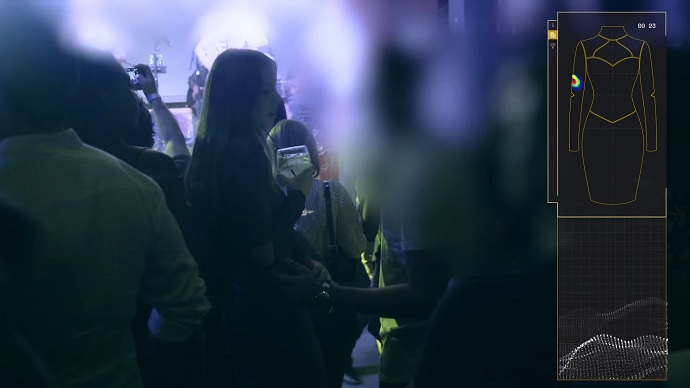 The São Paulo-based agency came up with an idea of designing a dress that is not like any other. The creatives suggestively call it "The Dress for Respect". To tailor it perfectly to their needs, they used very unusual materials. Besides regular textiles, the designers also included a series of cleverly hidden sensors, which precisely monitor how many times (and on which side of the body) a woman gets touched.
In order to run the experiment smoothly, the company needed some volunteers. So, to help complete its plan, the Coca-Cola-owned brand invited three young women, Luisa, Tatiana, and Juliana, to join the initiative. The company asked them to wear the one-of-a-kind dress while on a night out in a club in São Paulo.
Each time the women were touched, the sensors sent the data to a control unit via Wi-Fi in real-time. Throughout the night, the women were touched without consent staggering 157 times. That means more than 40 times per hour. Shocking! Or is it?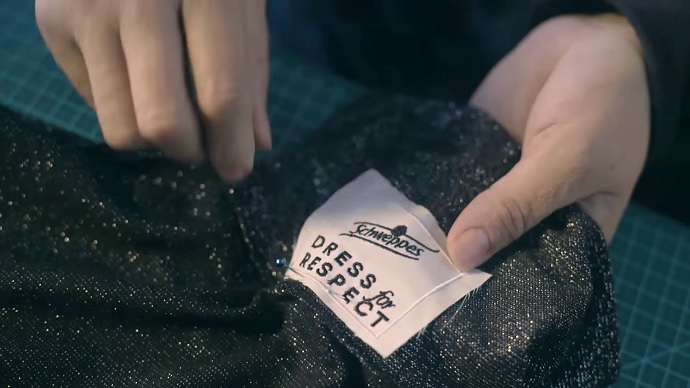 The 'bitter' experiment was directed by Giancarlo Barone and wrapped up by the creative agency in a two-minute-long video that showcases footage with the dress's making-of, the frustrating moments the three volunteers stumbled upon, and also how the dress "works."
Tatiana Rosas, one of the volunteers, believes that "every woman has been harassed in her life." Still, she says that there "isn't a real overview of what happens. […] A woman is not an animal to be cornered, to be captured."
Although the majority of sexual harassment cases is reported by women against men, there also is a growing number of men who face the same issue. The three volunteers gave a memorable lesson to us all, not to men only, pointing out that the key is to approach the person in front of us with dignity, intelligence, and, most important, with respect.
Credits:
Client: Coca-Cola
Advertising Agency: Ogilvy Brasil
Presidente Ogilvy Brazil Group: Fernando Musa
Ecd: Félix Del Valle
Art Director: Edu Cesar, André Öberg
Copywriter: Maria Clara Cardão, Frederico Teixeira
Planning: Thaís Frazão, Gabriela Rodrigues
Rtvc: Fabiola Thomal
Account: Paula Fernandes, Aline Messa
Media: Silvia Mekaru, Mariana Areia, Filipe Machado
Content Studio: Thiago Frias, Luccas Ribeiro, Thea Rodrigues
Client Approval: Francesco Cibo, Vinicius Limoeiro, Laura Hue, Bruno Allonso
Production Company: Volcano
Director: Giancarlo Barone
Executive Producer: Enzo Barone, JP Albuquerque
Photography: Alberto La Salvia
Volcano team: Bianca Bunier, Mariane Correa, Marcos Viana
Post Production: Volcano
Video Editor: Guilherme Caldas
Clothes: Paula Abarno
Producer cast: Mei Yi Ho
Tech: Bolha Comunicação
Sound: Jamute
Sound team: Sabrina Geraissate, James Pinto