Whilst the virtual Minecraft oceans are teeming with digital life sea, our real seas and oceans are being suffocated by single-use plastic waste. There's so much plastics in our waters that Surfers Against Sewage (SAS) decided to put it on the map. But what if we try to replace this waste with actual support for coral reefs? What if instead of throwing away our plastic bags we play Minecraft to help the oceans regain their most beautiful treasures? How is that possible?
To mark the Minecraft Update Aquatic, its developers thought of an ingenious way to help the real-life oceans take a deep breath of pure and healthy marine 'air.' All thanks to the Coral Crafters campaign that was specially developed by agency 215 McCann to help Mojang—the Swedish video game developer behind Minecraft—fulfill its dream to give back to the oceans what is theirs.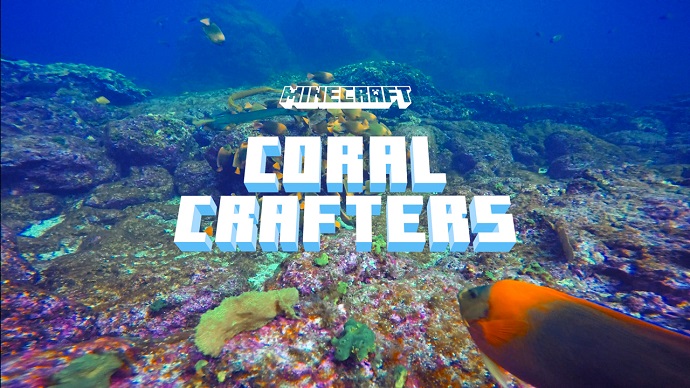 Throughout this project, they hope to bring the Update Aquatic to reality and asked the Minecraft community to digitally craft a series of underwater sculptures that will eventually serve as a supporting canvas for the new coral reefs.
With the help of a few influencers and a classroom of students from Mexico, the creators of the popular computer game succeeded to bring to life six sculptures. The necessary anchors are set to be installed onto the sea floor off the coast of Cozumel, Mexico, and will help accelerate natural coral growth, a process known as 'Biorock' which allows coral grow up to five times faster than normal. So, why did Minecraft choose this place and not a different one? Because, according to the company, Cozumel's coral reefs suffered heavily due to hurricanes.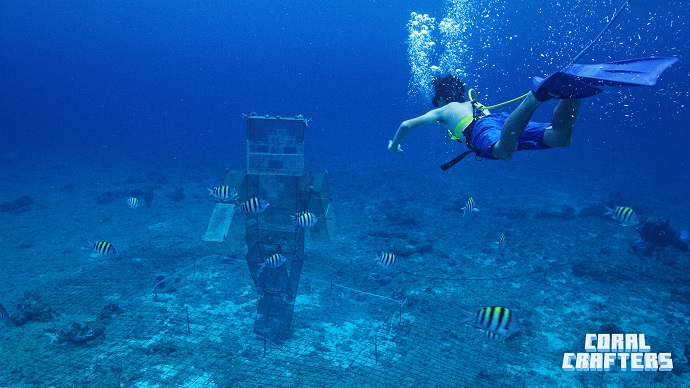 Emily Orrson, Product Marketing Manager at Minecraft explained the company's plan to save endangered coral reefs: "As we put coral into our oceans in-game it seemed natural to put them into the oceans in real life. Already, our players are innovating and creating in Minecraft to build a better world—and we are following their lead with Coral Crafters." Although it may seem like a simple idea, the execution is definitely not.
The sculptures were designed in-game and feature familiar characters from the game. In only two days after the concept was born, 10 million coral blocks had already found their place in the in-game underwaters. This led Minecraft to donate towards The Nature Conservancy, helping the NGO to plant new corals throughout the Caribbean.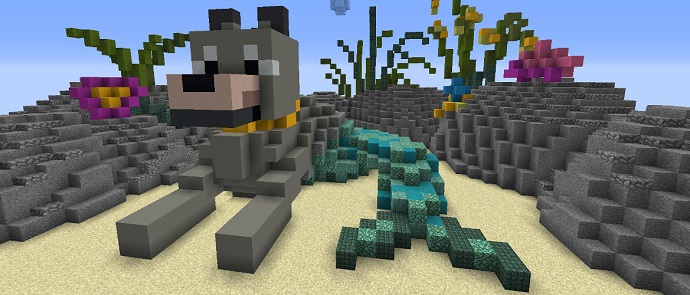 Speaking about the initiative, Stephanie Wear, Senior Scientist and Strategy Advisor for The Nature Conservancy, said that the campaign will allow the charity to "outplant 15,000 coral individuals on reefs that we are working to restore in the Caribbean. […] We expect these out plantings to happen in the U.S. Virgin Islands, Bahamas, Dominican Republic, and possibly Mexico."
The project also presents a good opportunity for youngsters to learn through creativity, adds the scientist. She believes that Coral Crafters have the power to inspire children to get involved in projects that will help the oceans regain their best-kept wanders. "It can inspire curiosity about these critically important ocean habits and the hope is they will want to learn more and get involved to help in even bigger ways," concludes Wear. Hopefully more than the current generations…
The project started to see the light of day on June 26 and has run globally since that day. Minecraft's Update Aquatic will be available on Xbox One, PC, Nintendo Switch, and mobile devices this summer. And while you're waiting for the big update, check out the 4-minute-long video prepared by the San Francisco-based agency.
Credits:
Campaign: Update Aquatic
Game: Minecraft
Creative title: Coral Crafters
Client: Microsoft / Minecraft
Taylor Smith
Fergus Lynch
Jessica Freeman
Emily Orrson
Lydia Winters
Nicolette Suraga
Agency: 215 McCann
Chief Creative Officer: Scott Duchon
Creative Director: Neil Bruce
Copywriter: Andy Holdeman
ACD / Art Director: Alper Kologlu
Animators: Carson Bell
Director of Integrated Production: Alex Spahr
Associate Producer: Christina Chin
Director of Business Affairs: Mary Beth Barney
Business Director: Peter Goldstein
Senior Account Executive: Sam Brody
Assistant Account Executive: Robbie Kalish
Director of Strategy: Brian Wakabayashi
Strategy Director: Cassidy Wilber
Engineering and Fabrication: Global Coral Reef Alliance
President and Founder: Thomas Goreau, PhD
Vice President for Design, Power & IT: Thomas Sarkisian
Project Management and Coordination: Marcia Cristina Tessis
Local Subcontractor: Qualti, S.A
Film Production Company: Strike Anywhere
Director: Michael Jacobs
Line Producer: Adrienne Hall
Executive Producer: Cori Cooperider
Underwater Footage: The Jetlagged
Hendrik S. Schmitt & Claudia Schmitt
Editor: Clayton Worfolk
Animator: Tom Yaniv
Illustrator: Rod Hunt
Telecine and Finish: Mission Film and Design
Colorist: Sean Wells
Flame Artist: Mark Everson
Managing Director: Matt Notaro
Original Music: Robot Repair
Recording Studio: One Union Recording
Mixer: Joaby Deahl