In the age of the Bitcon, the almighty dollar kind of lost its value for some. People are mining cryptocurrencies like crazy but not many of them are skilled, or lucky enough to actually find virtual fortune. Let's not fool yourselves; mining cryptocurrencies is not as easy as eating a delicious burger. Or is it?
Giant fast-food chain McDonald's aims to prove us wrong, as it recently launched its very own currency: the MacCoin. You can get your hands on it by 'mining' BigMacs. So how does this work? Starting today, August 2, fans can fill their pockets with MacCoins when they buy the most-know burger in the world, BigMac.
In an interview with USA Today, Steve Easterbrook, McDonald's CEO, said that this day was selected as starting point for celebrating the 100th birthday of Jim Delligatti, a McDonald's franchisee in western Pennsylvania who invented the BigMac.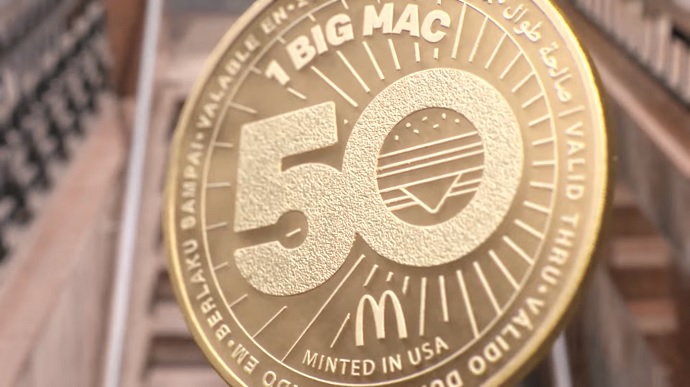 This new appetizing 'currency' can be used to buy another tasty burger at one of the 14,000 participating restaurants in 50 countries around the world. Impressive, isn't it? One traditional sandwich thus brings quite valuable currency, which you can use to buy another BigMac and so on. You get the point.
The BigMac was first introduced 50 years ago and the unusual coin was launched to mark the burger's prestigious birthday and to honor its distinctive taste. We'd take the chance to say that this is a very impressive way to celebrate an American icon!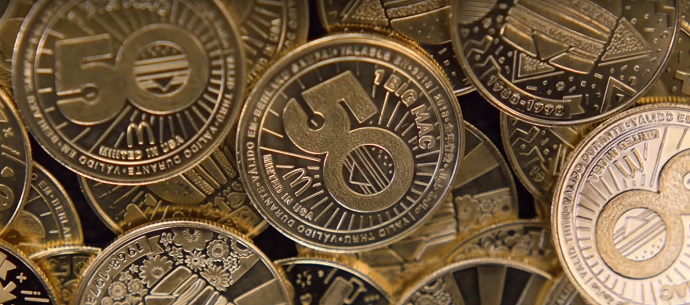 As you might know, The Economist started to use the BigMac as an index, referring to the burger as a unit of measurement for the purchasing power of the international currency. The index started in 1986 and still remains a thing even in this day and age. And that's pretty cool, right? Now there's an actual currency to go with it.
The MacCoins feature five unique designs and each highlights a decade from the BigMac's long and popular life. The '70s-inspired coin showcases the decade of flower power; the '80s coin is all about pop art; the design for the '90 uses bold and abstract shapes and lines; while early '00 focus on technology; and finally, the '10s coin is all about the evolution of communication.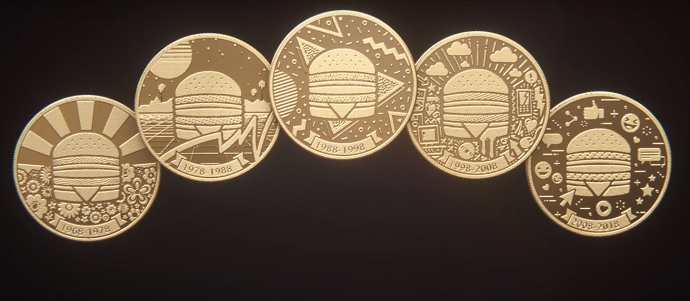 You'd probably think that it's not like it's raining with money outside. But, it's still something! The coins come as a limited edition, with only 6.2 million MacCoins set to be wandering around the world. And with over 1.3 billion BigMacs sold last year, there is a very high chance that their value will increase over time. Who knows, maybe it will be as valuable as a Bitcoin soon… So, don't you just stand there; grab yourselves some MacCoincs and spend them wisely (on BigMacs, of course). Buon Appetito!