John Lewis might have set the bar a bit high when it comes to Christmas ads. The chain of high-end department stores managed to make seasonal advertising a "global phenomenon" as Michael Nagy, Creative Director at Jung von Matt/DONAU says. This only means that other brands will do anything in their power to launch a Christmas-themed commercial that aspires to be as good as the ones by John Lewis. Some of them succeed, some fail right from the start. Amongst those who can say that this year's campaign was a big hit is Iceland and its "Rang-tan" ad, which became viral online after being banned from TV.
Erste Group and its campaign for the current Christmas season follows the same viral path (but without being banned). Running in five states, such as Austria, Croatia, Romania, Hungary, and Serbia, the ad—which comes from Jung von Matt/DONAU's skillful hands and the team from Passion Animation Studios—was created to stir up people's emotions around this lovely time of the year. The campaign was designed following the tagline #believeinyourself and reflects the brand's core values, seduces the viewers with its cuteness, and aims to strengthen the bond between the company and its loyal customers.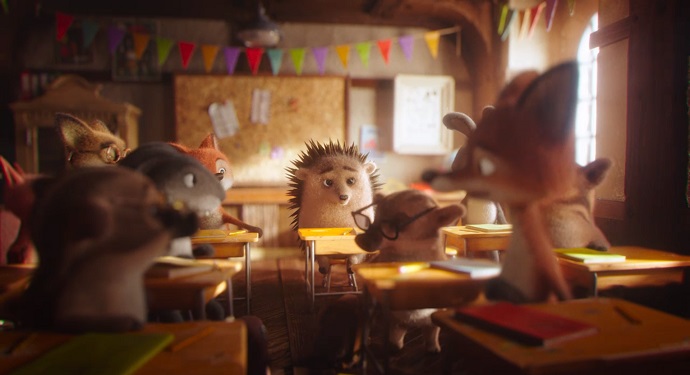 Erste Group sends a genuine message that this is the perfect time for us to be close to our family and friends. Christmas is all about love and happiness. But to reach this ideal state of mind, you don't only have to #believeinyourself, but also in others. Trust is what one needs to be happy. And this is exactly what the brand wants to convey with its ad.
Running exclusively on Facebook, the campaign puts the spotlight on a cute, yet kind of a lonely hedgehog, Henry, who finds it difficult to make friends with his new classmates. Although he desperately wants to become pals with everyone, there's something that stubbornly stands in his way: his spines which, sadly, act as a shield against new friendships.
Time passes, and Christmas Day is finally here. This is yet another day during which our little Henry finds himself sad because he notices his classmates giggling behind his back. How rude is that? Actually, things are not that bad, because his fellow pupils were preparing a little surprise for poor Henry. While unpacking his gift, the hedgehog thinks that all of this is just a silly joke. But soon, he learns that he received what it wanted from the bottom of his heart: companionship.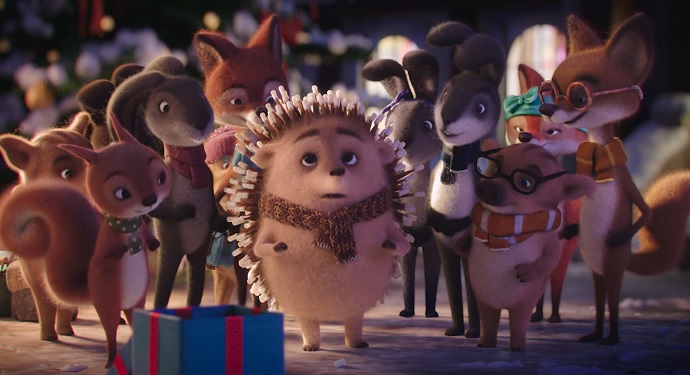 "The story of the little hedgehog whose spines are making life hard for him is the story of us all – every one of us has experienced such moments and feelings. Throughout its almost 200-year history, Erste has always supported and believed in people, and will continue to do so. This heart-warming #believeinyourself video builds on our core values and translates them into a sweet Christmas story," says Martin Radjaby-Rasset, Head of Group Brand Management.
"Especially at Christmas time, a season of love, it's good to believe not only in yourself but also in the goodness of others. No matter how insurmountable an obstacle may seem: love will find a way. The little hedgehog and his friends remind us of that," adds Andreas Putz, Managing Director of Jung von Matt/DONAU and writer of the lyrics.
In the first four days after its launch on Facebook, the video had already gathered a lot of views, melting the hearts of millions of people. The same thing happened to us too; the tale has made us believe that we're following a sad story. By the time we reached the video's finale, our spirit got positively boosted, thanks to the unexpected sweet end. Check it out for yourselves.
Lie down. Try not to cry. Cry a lot.