More than 1 trillion plastic bags are produced worldwide each year. Sadly, most of these single-use bags end up in oceans and threaten the marine life. In Malaysia only, over 300 plastic bags are thrown away by a single person each year, most of which are dumped into landfill and oceans. And that is the perfect formula for literally choking the sea life to a certain death. The question is if we want to keep doing this? Are we the one species that is committed to killing other species just for our well-being?
Tesco Malaysia thinks that such behavior does not define humanity. In fact, the brand believes that we can do more and positively change our treatment of the environment. Maybe we just need the right push in the right direction. A push that Tesco is more than happy to give.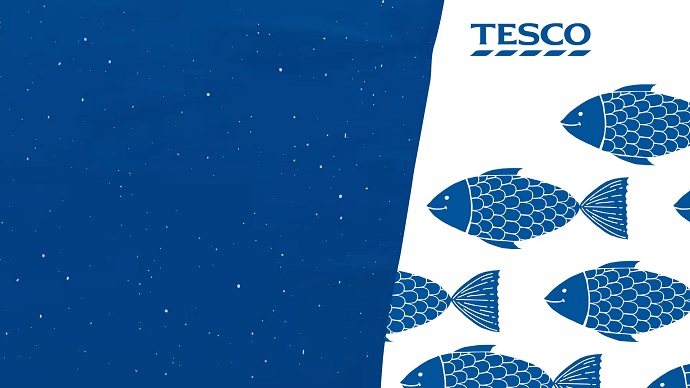 Besides featuring an eco-friendly campaign, this week's #ThrowBrandThursday doubles as a memorable lesson which teaches us how to help nature get rid of the completely unnecessary things that keep it away from breathing normally. As figurative a teacher, we have Tesco, and as its trustworthy assistant, there is the Grey Malaysia agency, which gave a helping hand to the store chain in its attempt to celebrate World Earth Day 2018.
During the "Unforgettable Bag" class, the company wanted to encourage its "students" to help reduce single-use plastic bags by assigning them a simple homework: to reuse the bags every time they go shopping at one of Tesco's branches. To beautifully complement its initiative, the brand introduced a series of reusable bags that all feature a different design inspired by the most precious gifts the oceans give us. There are three unique bags. They each bear the looks of an endangered sea creature. Even better, they also carry in their DNA a recyclable gene that doesn't harm the environment.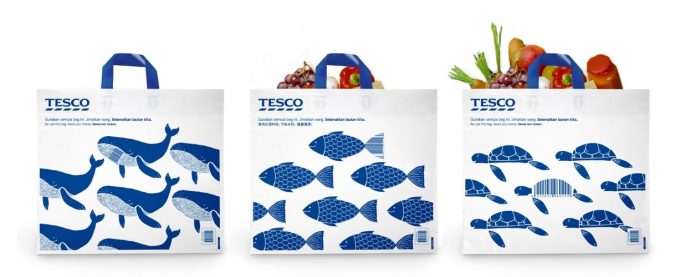 Each of the sea-animal-themed images contains a barcode that comes with a gift for the customers. Once scanned, the checkout assistant will give the clients a 20 SEN rebate on their total purchase. This way, Tesco plans to empower people to be more kind to Mother Nature and help it stay away from the plastic infection. Only two bags can be used per transaction. Moreover, shoppers can still benefit from this campaign's perks until 31 December 2018.
"We have halved the number of single-use plastic bags given out in our stores between 2011 and 2017, but the rate of reduction is not fast enough. We hope that we're able to accelerate the reduction of plastic bag use in our operations. Our aim is to further halve the number of plastic bags this year through the Unforgettable Bag campaign," said Paul Ritchie, CEO Tesco Malaysia, in a press release.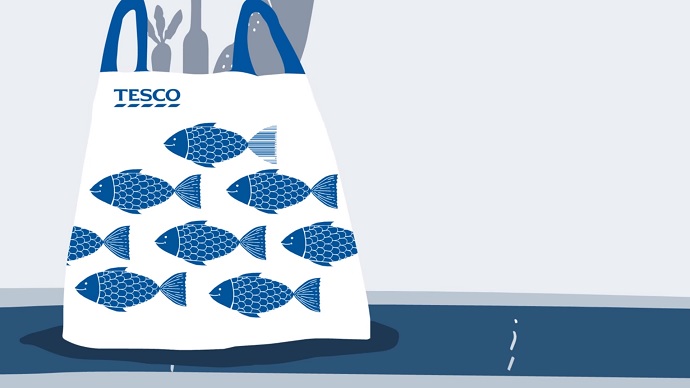 "We're proud to be working with Tesco on this important project for this important cause. Every time a bag is brought back, it's one less in the ocean. With the Unforgettable Bag, we believe more people will get into the habit of reusing bags. While it seems like a small thing, but together we can all make a huge difference," added GREY Malaysia Executive Creative Director, Graham Drew.
These lovely bags can be purchased only by citizens living in Malaysia for the price of 50 SEN each. Tesco also announced that customers will receive a free bag as a replacement for one that is worn out, torn, or damaged.
Congrats, Tesco, for trying to change customers' behavior into an eco-friendlier one! Cheers to you and to your kind initiative!