Water pollution, noise pollution, soil pollution, light pollution, visual pollution, and so on… Of all, air pollution is considered to be the worst, as it affects millions of people worldwide. And we have the numbers to back up this statement: More than 5.5 million people die each year because of air contamination. In France only, the smog kills no less than 48,000 inhabitants. According to Agence Nationale de Santé Publique, the pollutants present in the air are the 3rd leading cause of death in France and the 4th worldwide.
Sure, we are all aware of this but rather than act against it we tend to accommodate our lifestyle to it. Yet, Greenpeace France does not want to settle for such contaminated reality. In fact, it wants to change it for better so that all of us can live harmoniously in a clean and fresh environment.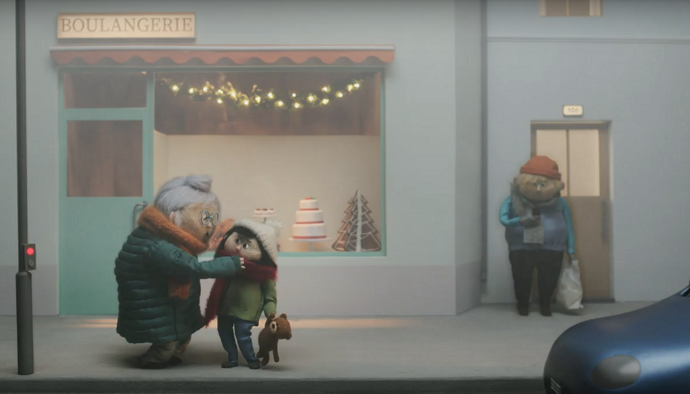 To show its commitment to preserving the air as clean as possible, and to help others breathe normally, the NGO has again chosen 84.Paris, giving the creative agency the liberty to visually conceptualize the organization's traditional year-end campaign. Greenpeace hopes that this initiative will help people positively change their behavior and acknowledge that unhealthy particles in the air can do them a lot more harm than they think.
To make the audience even more alert to this message, the Paris-based agency summoned Swedish Director Anna Mantzaris, graduate of the Royal College of Art, and Passion Animation Studios in London, and crafted a 90-second-long film that tells an emotional Christmas story with an unexpected twist at its end.
"The Handmade Gift," as the video is titled, tells a story about a little girl and her cute teddy bear. She, alongside her grandma, is spotted wearing a scarf as protection against the cold weather. Sadly, her fluffy pal has to endure the icy air, as it doesn't have anything around its face to keep it warm. Determined to protect her favorite friend, the youngster puts creates a gift for her beloved teddy and puts under the Christmas tree, while surprising and worrying her family. Are you curious about what the little girl crafted so meticulously and even packed in gift foil wrap? Check the video below to find out!
"With this film, we wanted to write a story that respects the spirit and codes of Christmas stories while integrating a message of awareness, which people must own up to, without adopting a moralizing discourse. This Christmas story offers a double reading: at first, it seems touching and positive and seems to be about protecting ourselves against cold temperature. But the shock at the end reveals a more dire problem, for which we have no effective solution, air pollution", explain Olivier and Hervé Bienaimé, Co-presidents and Creative Directors at 84.Paris.
"The Handmade Gift" uses stop-motion animation to tell this wonderful story, and it was not an easy task for the artists. It took 80 hours of shooting simultaneously on 3 sets to craft the short movie, and all the "actors" are purely handmade puppets.
"Stop motion has an almost magical dimension. We have the possibility of bringing characters and objects to life on screen, and the stories that can be told are limitless. It is a very meticulous process but which brings a resolutely enchanting result that arouses curiosity and touches the audience," adds Anna Mantzaris, Director of the film.
"In the face of air pollution, no mask or scarf is effective protection," concludes the NGO, which is campaigning for other car alternatives in France's major cities, such as public transport, cycling, walking, or trains. You can help Greenpeace fulfill their dream by offering financial support. You can make your donations at the organization's webpage. Start acting and change your city into a cleaner one!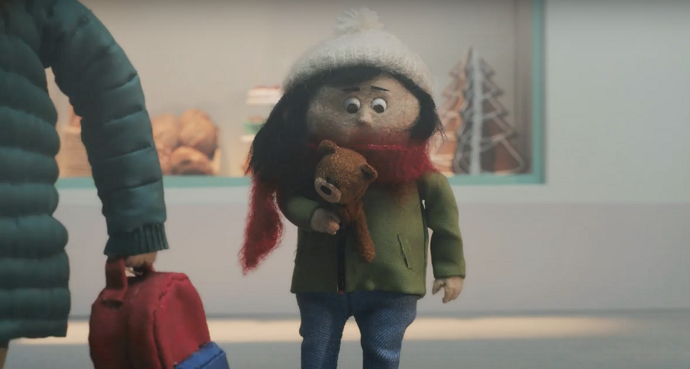 Credits:
Client: Greenpeace France
Agency: 84.Paris