Reinventing a two-millennium-old icon can be a difficult task, if not impossible. That's mainly because people have already made an image of one of the world's most popular character, Santa Claus. The first thing that pops into our minds when we think of Santa is that he's quite an old guy, a bit fat, dressed in red from head to toe, and drives a sleigh. But what if the Father Christmas adopted a different look, let's say a more hipster-like one and his sleigh would be nothing else than a luxurious sports car? Would you still love him as much as you do now?
Well, you can think about your answer while we start introducing the new Santa Claus, who got completely reimagined by car manufacturer Audi. This "New Santa", which Audi helped define alongside agency M/H VCCP and Australian director Craig Gillespie, is a modern 'bloke' who is slightly more determined than the bearded character that we are so familiar with and ready to make a positive change in his life, so that the upcoming season sees a better version of him. So, kids, please, keep your cookies and milk for yourself, because Santa is now on a strict diet.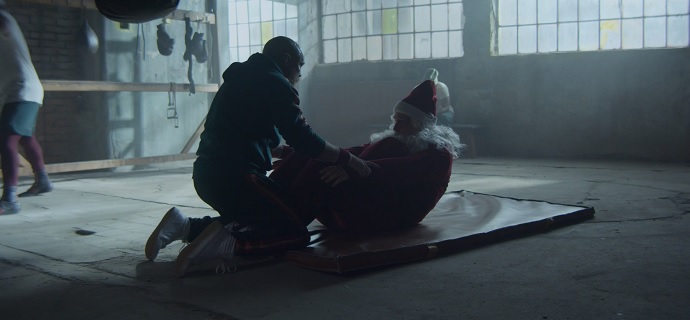 Aside from giving up on his delicious treats, Santa also changes up on his regular routine. He starts jogging, he goes to the gym and gets trained by one of his elves, and he even starts paying a lot more attention to what he eats. He's spotted losing weight pretty quick and so, he needs new clothes. So, after getting in such a good shape, our rejuvenated old-timer gets ready for one last change: a new hairstyle, one that's more suitable for the all-new Santa.
Christmas day is here, and our popular man is ready to make his big entrance (one that is worthy of Great Gatsby, but that's only our opinion!). Surrounded by his magical family, Father Christmas is rewarded for his hard work with a wonderful gift, courtesy of the elves, Mrs. Santa, and Audi.
It's time for Santa to be the one who's getting pampered this festive season, right? Merry Christmas, to yourself!
If you're expecting for Santa this year, don't look for an over-weight guy driving a sleigh. You might get disappointed. Who you should look for instead is a cool man, dressed in red velvet, with an amazing hairstyle, who sits behind the wheel of an Audi RS 5 Sportback 2019, the latest model of the highly-successful Audi Sports family. Just like Santa, the car will make its appearance on the US's red carpet at the end of 2018 and aims to amaze car fans with its balance of high design, functionality, and track-worthy driving dynamics.
Santa, this car gets to 100 km/h in less than 4 seconds. How long will it take to surprise us, the editorial team of branding.news, with cool gifts?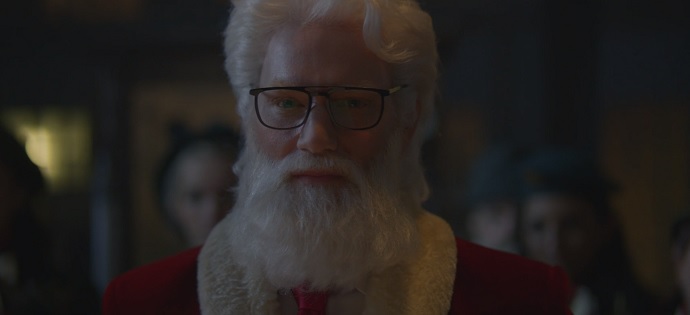 Credits:
Client: Audi
Agency: M/H VCCP
Joel Kaplan – Executive Creative Director
Mike Gallagher – Senior Copywriter
Nicole Van Dawark – Senior Producer
Lexi Alaga – Associate Producer
Julie Petruzo – Director of Business Affairs
Arthi Veeraragavan – Director of Analytics
Jessica Bedussi – Senior Social Strategist
Jessica Gaylord – Community Manager
Henry Fernandez – Account Director
Margaret Furth – Account Director
Mikaela Kearns – Account Supervisor
Emily Menken – Account Manager
Production Company
MJZ
Director: Craig Gillespie
President: David Zander
Executive Producer: Emma Wilcockson
Line Producer: Debbie Tietjen
International Production Services
Bohemian Pictures
Producer: Sherry Baumgart
Production Manager: Daniela Buzgova
Production Coordinator: Lucie Vaskova
VFX
Eightvfx
Executive Producer: Shira Boardman
VFX Supervisor: Marc Demmer