Some people are just content by default. It's in their DNA to just stand there and settle down with what they have. They are thankful for their 9 to 5 job, a house in the suburbs, a nice housewife, good kids, and a loyal dog. And that's it for them. Of course, they are most probably grateful for what they already have… but shouldn't they challenge themselves a bit more? Don't you agree?
Worst of them all is that they are thankful even for what's going on regular TV. In Germany, for example, many people still watch linear TV instead of utilizing On Demand TV. The reason behind this? They hate spending time choosing a movie and they settle down for what the regular TV schedule provides them.
Popular British broadcasting company Sky, which also operates in Germany, wants to make people want more from their viewing experience. So, Sky launched the "Miss the Start. Miss the Story" campaign in partnership with Serviceplan Campaign X agency. The eye-catching print project highlights the brand's new Restart function and runs in magazines, billboards, and on Sky's Facebook page. It features a series of posters that play on the titles and typography of iconic movies including Kill Bill, Goldfinger, Trainspotting, and Braveheart. Except that each of these titles is missing their start. Just like the people who might miss the beginning of a good movie when they read a bedtime story for their little ones.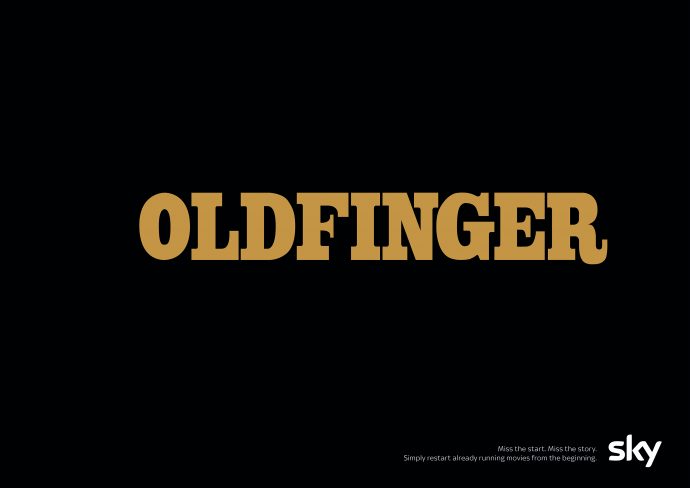 Such people tend to just turn on the TV and start watching anything that's on at that particular moment. But Sky wants them want more. That's why the broadcaster offers them the possibility to deep dive in the cinematic experience of their own choice, not only on demand but also on linear channels. These perks are available thanks to Sky's restart button which lets the viewers follow the movies they want on from the start – no matter the time they catch their favourite film. All they have to do is access the same movie in Sky's on-demand library. And that's how, ladies and gentlemen, a user can enjoy the benefits of linear TV and on-demand TV simultaneously.
Finally, you can take your time walking the dog, singing a lullaby to your baby girl, or tucking your little boy in bed, because the movie you've been planning to watch will wait for you. You don't have to miss the important parts of the story because you simply weren't there for the start. Restart it all over with Sky's new feature and enjoy your cinematic adventure!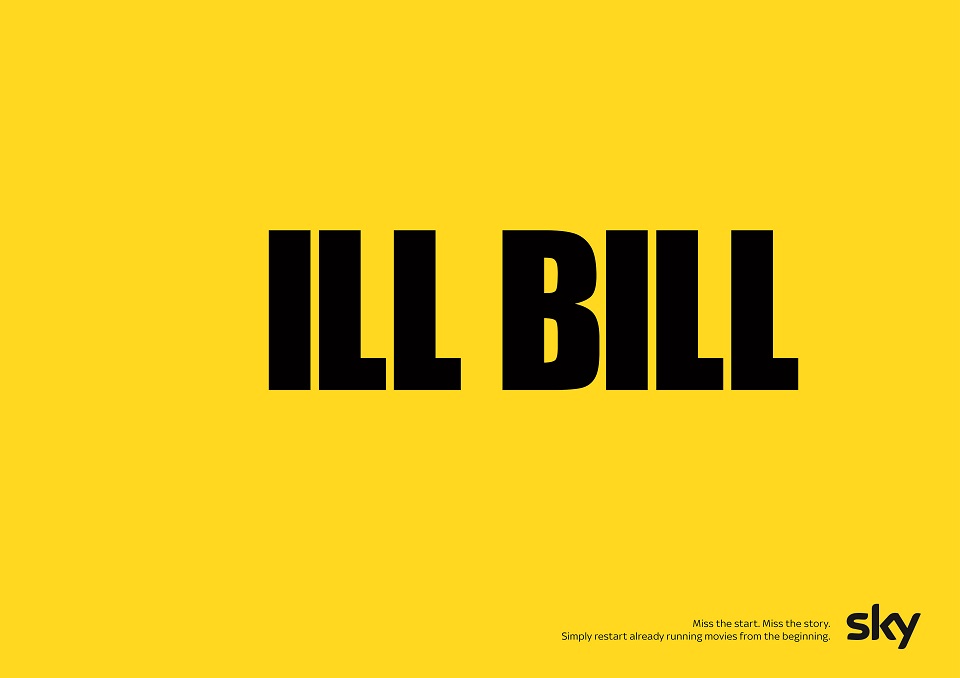 Credits:
Agency: Serviceplan Campaign X
Media Agency: Mediaplus
Client: Sky Deutschland Fernsehen GmbH & Co. KG
Brand: Sky
Title: Miss the start. Miss the Story.
Global Chief Creative Officer: Alexander Schill, Serviceplan
Managing Creative Director: Matthias Harbeck, Serviceplan Agency Holding
Executive Creative Director: Hans-Peter Sporer, Serviceplan Campaign X
Creative Director: Nicolas Klein, Serviceplan Campaign X
Art Director: Joana Vinheiro, Serviceplan Campaign X
Copywriter: Stefan Ott, Serviceplan Campaign X
Junior Art Director: Norman Neblich, Serviceplan Campaign X
Account Director: Julian Rinnewitz, Serviceplan Campaign X