Launched in 2018, HBO's #BecauseOfHer campaign honors women who work behind the scenes on its shows and celebrates the audiences who watch them. As a complement to this initiative, HBO—in partnership with creative agency W+K New York—launched a physical space that was contoured to host the diaries of real women: The Inspiration Room.
The room serves as a public archive of women's journals spanning from the 1800s to the present day, both from living and dead. It was crafted to honor the power of authentic, unedited female voices. HBO brings their legacy to life and tells their stories in their own words. The campaign unfolds in the form of an exhibition which is open to the public from March 18 to 24 for free.
The unusual exhibition hosts these ladies' diaries in various forms, including books, large-scale installations, and audio recordings, as well as other forms of self-expression. Besides this, The Inspiration Room also showcases a number of videos which bring the women's real stories to life.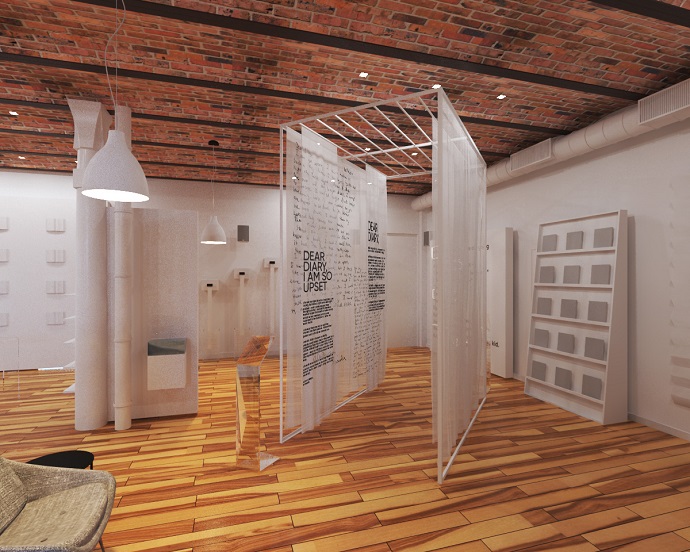 HBO talents Sarah Snook (Succession), Dominique Fishback (The Deuce), Natalie Gold (Succession), Margarita Levieva (The Deuce), Susie Essman (Curb Your Enthusiasm), Angela Sarafyan (Westworld) and Poorna Jagannathan (The Night Of, Big Little Lies) are among those who narrate these inspiring, yet dramatic stories. The tales focus on a range of experiences that these women lived through, such as the death of a spouse, trials and tribulations of dating, a father's affair, depression, becoming a mother, and surviving breast cancer.
The room is built on a strong foundation of stories coming from hundreds of women across the U.S. With the help of media partners at The Wing, Bustle, and theSkimm, the ladies were invited to lend their experiences to the landing page of HBOInspirationRoom.com. Additional diaries featured in the Room come from HBO female talents, including Lena Dunham (Girls), Issa Rae (Insecure), Amanda Crew (Silicon Valley), Michelle MacLaren (director, Game of Thrones) and Lisa Joy (co-creator/executive producer/director, Westworld). The Great Diary Project, at the Bishopsgate Institute in London, also contributed to the project by "donating" dozens of diaries written by women and focusing on their issues.
"HBO has a long history of bringing female characters to life in a way that is honest, relatable, and often unexpected," said Dana Lichtenstein, Director, Consumer Marketing, Brand and Product at HBO.  "We hope that the Inspiration Room will be a place for women to tell their own authentic stories, and feel a larger sense of community around our shared experiences."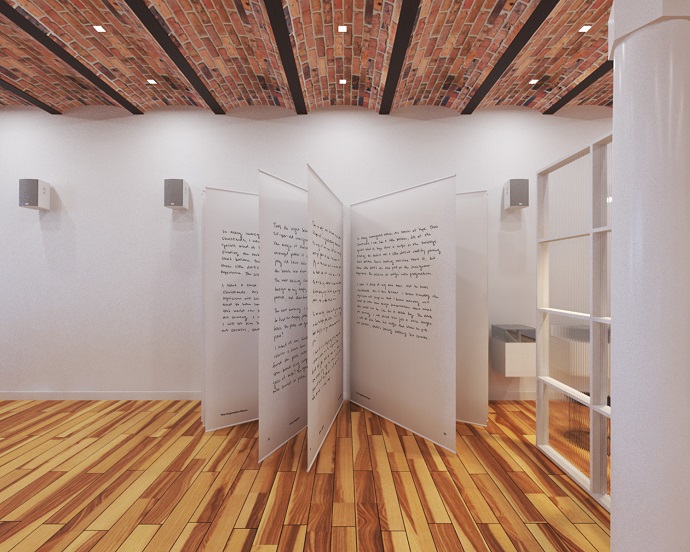 Those interested in visiting The Inspiration Room can RSVP at HBOInspirationRoom.eventbrite.com. Additionally, New York Women in Film and Television (NYWIFT) also hold a discussion in The Room, which was available to the public on Monday the 18th. The intimate chat invited Emmy-nominated journalist and documentary filmmaker, Alexandra Pelosi, to express her feelings regarding this initiative.
"The Inspiration Room is a place filled with stories every bit as thriving and complex as the ones HBO puts on TV," said Jaclyn Crowley, Creative Director at Wieden+Kennedy. "The network has a rich history of strong female leads in its programming, and we want to put that kind of complexity front and center by giving women a platform – and space – to inspire other women."
The first video in the series is narrated by Natalie Gold who shares with us the experience of how it feels to live with a dad that's having an affair. Keep an eye on the campaign to see what the next videos will bring! We definitely will…