For its most recent campaign, Ikea Israel joined forces with Milbat and Access Israel—two NGOs that specialize in improving life quality of disabled people—to launch a new campaign which the brand suggestively titled "ThisAbles." The goal of this initiative is to develop and promote well-designed, efficient, and convenient furniture solutions and household items for people with special needs. Creative agency McCann Tel Aviv joined the three entities and helped them achieve a more appropriate, yet still creative solution for such people.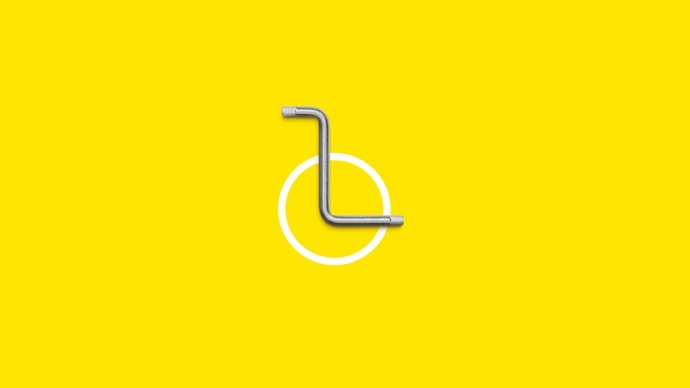 ThisAbles represents an online platform which people with disabilities, or their families and friends can use to 3D print a range of add-ons that nicely and helpfully complements Ikea's furniture, converting the brand's products into disability-friendly items. So, in partnership with Milbat, the company carefully designed a line of 13 smart, convenient, and easy-to-connect add-ons that are designated to being used by people with special needs.
These new utensils include a surface used to enlarge the On/Off switch of a table lamp, a wide handle for moving a bath curtain, or a device for resting a walking stick on the side of a bed. Moreover, there are special handles for closets and drawers, a gadget that makes the zipper handle larger, aids for marking and organizing for the visually impaired, and legs to elevate a sofa so that it is easier to sit down and get up. The list goes on. Don't you worry though, because you will get to see each of these helpful gadgets when you continue reading.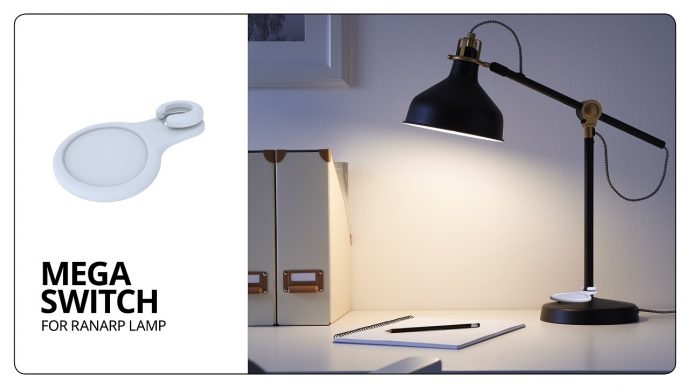 It's pretty clear what Milbat did to improve the project. Now, it's time to find out what the role of Access Israel was. Together with Ikea, the NGO identified over 130 furniture pieces and household items that are being sold in the Swedish company's stores and tagged them as being accessible and suitable for use by people with various types of disabilities.
All these ingenious products were developed by keeping in mind what the disabled people really need in their home environments. Each add-on is available to be freely downloaded from the ThisAbles website. Plus, an instruction manual and demo video accompany each utensil, so that the assembly won't bring much trouble to people installing the product. The online portal also features a feedback area where everyone can share and suggest new ideas for add-ons that could help improve the life of disabled people.
To further promote the campaign, the Tel-Aviv-based agency created a one-and-a-half-minute-long video in which we meet Eldar, a disabled person who is struggling with Ikea's products, such as a regular lamp. He also finds it difficult to get up from an Ikea couch. But thanks to these new add-ons, he can use the furniture with ease, which offers him immediate relief.
Shuki Koblenz, CEO of Ikea Israel shares his views on the campaign: "There is a substantial segment of the population that has special needs yet cannot use and enjoy a variety of products, furniture and household items that we and our retail partners offer to the general public. Ikea's motto is to create better everyday lives for as many people as possible, and we feel it is our duty to create ThisAbles so as to enable people with special needs to enjoy the benefits of a wide selection of products, furniture and household items and to be "equal among equals". Throughout all stages of the process – thinking, planning, designing, and development of these unique products – we realized that there are many people who come to our stores and cannot find any solution to their needs, causing them to feel frustrated and unequal."
The team developed 13 add-on products that can be easily and simply attached to regular Ikea furniture, thus making it functional for disabled people. Check out the items and their pictures below!
COUCH LIFT
Legs that elevate a couch, making it easier for people to sit down and get up.
EASY HANDLE
A special handle for cupboards and drawers for people with a motor skill or visual impairments.
CANE BY ME
A pack used to place the walking stick next to the bed.
SPOT ON SHELF
Clear marking of the boundaries of the compartment cells for people with visual impairment.
STUFF READER
A device to which a label can be attached for a scanning pen, that reads aloud the contents of the compartment for people with visual impairment.
FRIENDLY ZIPPER
A ring that is attached to a zipper handle and facilitates the grip and usage.
GLASS BUMPER
A panel that protects glass doors for people on wheelchairs.
POPUP HANDLE
A handle that allows easy opening of doors for people with restricted wrist movement.
INSIDER
3 grips that are attached to a mirror for viewing the contents of high cabinets from a low point of view.
CURTAIN GRIPPER
A rigid handle that makes it easier to move a bathroom curtain.
FINGER BRUSH
A device that enables holding of a paintbrush, pens, and markers for people who have difficulty controlling their fingers.
SNAP CUP
A device allowing people with restricted movement to keep a drinking cup close at hand.
Now, if you were in Eldar's shoes, what item would you design? Let us know by sharing your ideas in the comment section below! Don't forget to get some inspiration from the helpful products that the three partners developed for people with special needs!