Now at its third commercial with creative agency Selmore and creative production studio Ambassadors, sustainability-oriented Dutch bank ASN Bank released a short spot which draws inspiration from a famous photograph that depicts a cute seahorse carrying a Q-tip around its natural habitat, ocean. The brand decided to move away from their "fabled forest" to a story that unfolds in the ocean deep waters, where tiny little creatures search for mates while swimming around drifting disposables thrown away by reckless humans.
"At ASN Bank, we're committed to making decisions that will help grow a new, cleaner world that future generations can enjoy. To gain progress with sustainability, we invite everyone to participate," says Pieter Smeets, Marketing Director, ASN Bank, in a press release.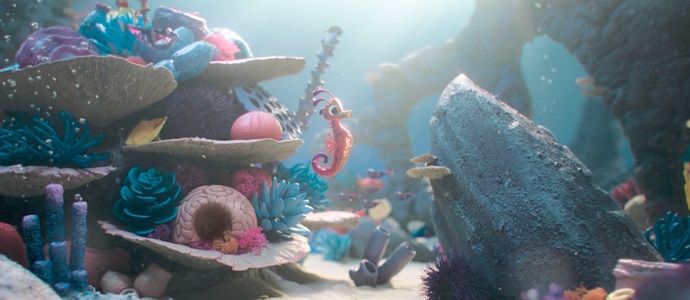 Known in the Netherlands for its socially responsible ethos and actions, ASN Bank, which is guided by the idea that "Zo maakt geld gelukkig" (Dutch for "That's how money can create happiness"), wants to create a new path which people can follow to redefine their habitual behavior and be more perceptive with what the environment needs. According to the bank, after setting such healthy and sustainable habits, money can really bring happiness.
The animated story supports the bank's real core values and follows the life of a PVC-Horse, which gets distracted by more and more one-use plastic drifting in the ocean. During its way to find a mate for life, our loveable seahorse falls in love with a Q-tip, which it then carries around everywhere it goes. To contour the protagonist of the cute, short story, the artists draw inspiration from the viral image taken by wildlife photographer Justin Hofman, which depicts a seahorse dancing in the ocean with a Q-tip.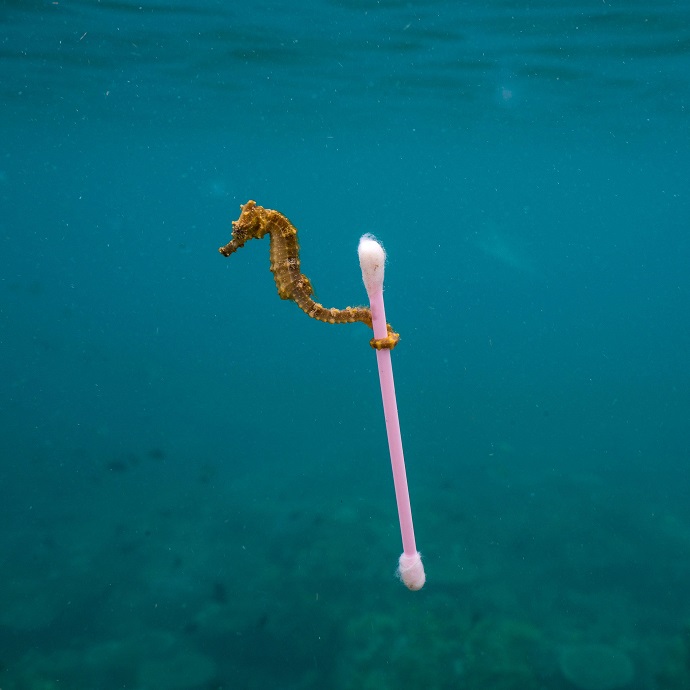 "It's an image that shows so simply how our habit of using cheap, disposable plastics is affecting our environment, and it was inspiring to dream up the fable behind an existing nature photo," says Diederick Hillenius, Creative Partner at Selmore. "With this third film, we were able to enrich the fable world of ASN Bank yet again by bringing new characters into the family, and to come up with new magical environments for them to live in."
Vincent Lammers, Creative Director and Partner at Ambassadors adds that: "At Ambassadors, we were very excited to design an underwater scene that feels like a part of the world we'd already created for ASN Bank, yet was surprising and different. With The PVC-Horse we're close to the design principles we've developed for the earlier films by focusing on real, tactile materials like sequins for the scales. We can't wait to continue to explore the world of ASN Bank through new characters and locations."
To keep up with the campaign's sustainable message, both Selmore and Ambassadors agencies aimed to design the initiative in the most eco-friendly way possible. Not only is the miniature set to be re-used for other upcoming projects, but also the creatives' attention was directed towards using recyclable and biodegradable materials.