According to a National Safety Council study, almost 22,000 people lost their lives because of overdoses on prescription opioids in 2017, which means one death occurring every 24 minutes. And that's only in the US. Just imagine the cruel reality that unfolds worldwide… Despite this horrific statistic, Americans remain impassive to the deadly dangers that lie behind the use of opioids, even when put face-to-face with those who actually died from an overdose.
But staring death in the face most likely isn't the answer. Yes, opioids are a huge problem, but despite common misconception, the addiction does not mean a moral weakness. It's a form of brain disease. One that can, luckily, be cured if those who consume the drug are encouraged to fight it. In case the families of such patients struggle to convince them to give up opioids, luckily, there's a new player in town, one that can empower them to look for help; by feeling less shame, people in need are more likely to seek treatment and ultimately recover. Even from the hardest forms of addiction.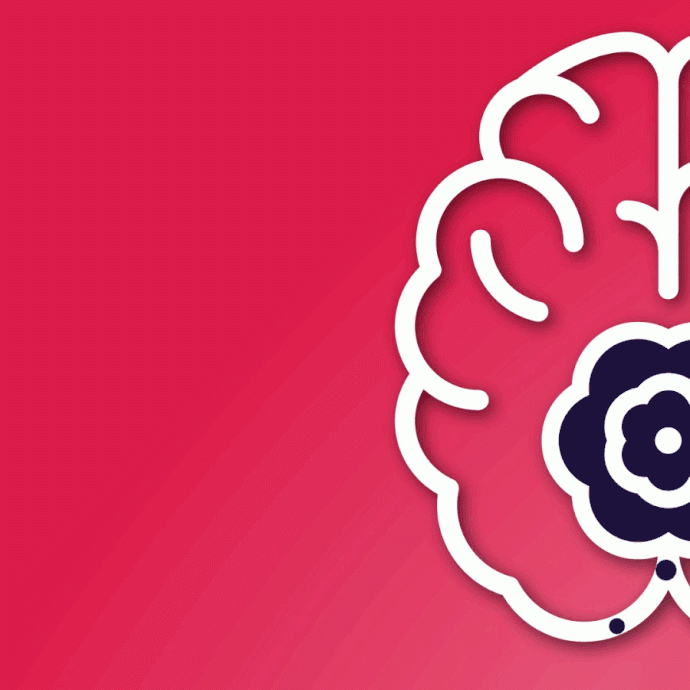 McCann Health's non-profit client, Shatterproof, has just launched a new campaign which aims to reduce the opioid stigma by inviting the public to gradually discover the medical truth behind this process. The HopeStems campaign uses flowers, nature's most wonderful treats, to bring hope amongst patients by revealing the truth that lies behind opioid addiction; namely that it's a chronic disease that affects the brain, including the areas that are critical to judgment, decision making, and behavior control. No matter how difficult the recovery process might be, Shatterproof sees the beauty that's mostly hidden from people's eyes.
Assembled as an artistic installation, the #HopeStems campaign was visible to pedestrians in Herald Square, NYC, outside the Macy's Flower Show. Over the span of three days, passers-by were invited to admire a beautiful floral brain replica (made from 9000 carnations) and see how it morphs into a healthier one, as black poppies—which represented opioids—got removed from the highly-colored brain.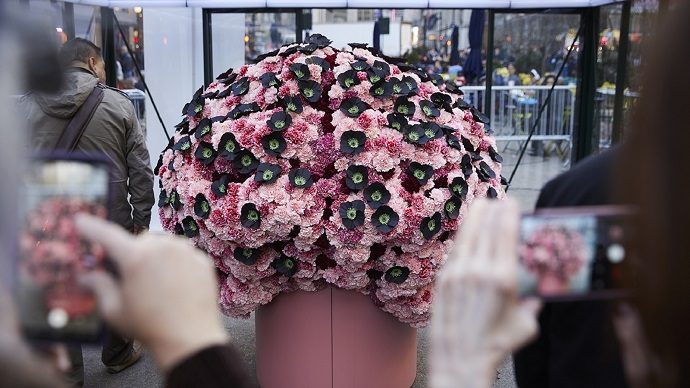 The black poppies were taken out, one by one, on the last day of the event. Every poppy represented an anti-stigma message of hope. Through the public's help, the floral brain managed to fully recover to its original beauty.
"This campaign has the power to not only change the way people think about opioid addiction but to save lives. Opioid addiction is not a weakness. It is a disease that changes the brain. There's science to prove it. Hope stems from reducing the stigma and speaking with compassion. So, let's all speak with one voice. The more we reduce stigma, the more people will seek treatment and the more lives will be saved," said June Laffey, Chief Creative Officer, McCann Health New York.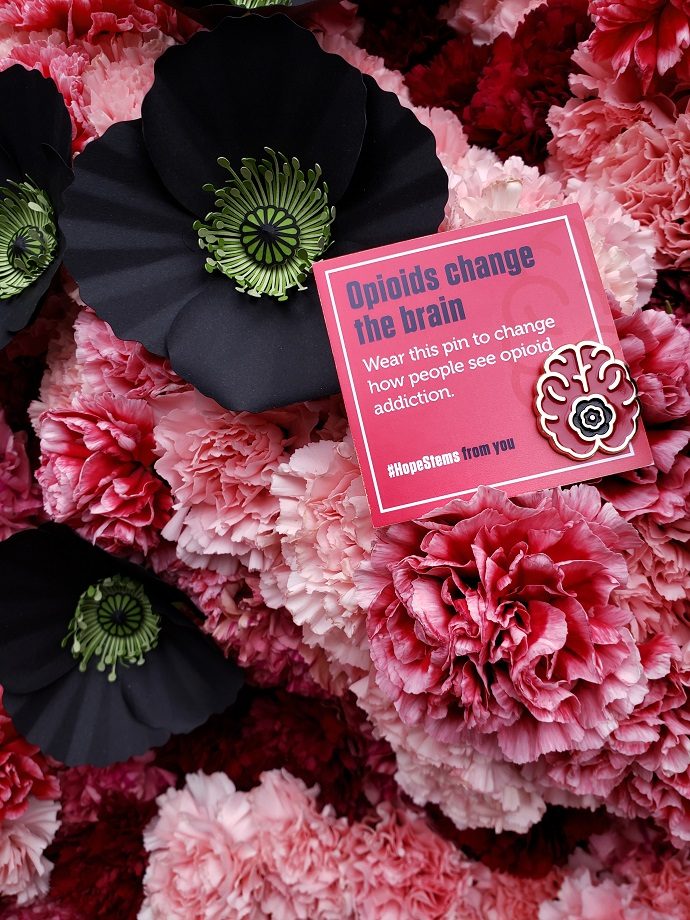 The #HopeStems campaign is supported by an online platform where visitors can learn more about opioid addiction and discover successful stories of people who managed to overcome the disease and returned to living their happy lives. Plus, the New-York-based agency nicely complements the initiative with a short video, shrouding it in a floral "packaging," which gives hope and aims to boost the patients' spirits.
Credits:
Client: Shatterproof, NY
Lead Agency: McCann Health, New York
In Support: McCann NY
Public Relations Agency: Weber Shandwick
Global CCO: Matt Eastwood
President, North Americas: Amar Urheka
President, McCann Health, New York (MHNY): Leo Tarkovsky
Chief Creative Officer, MHNY: June Laffey
VP, ACD: Matt Sherring
ACD: Travis Borgess
Executive Producer: Deb Archambault
Producer: Phoebe Chao
ACD: Sage Romano
Senior Art Director: Kiril Shevyakov
Art Director: Nicole Myer
Account Director: Michael Mutchler
EVP, Managing Partner: Gary Chu
SVP, Experience Strategy: Jacqueline LoveLock
EVP Executive Strategy Director: Erica Yahr
Experience Strategy Director: Anna Gaudio
Music composition: Jeremy Turner/Heatjt
Manager, Media Relations: Kat Romaniuk
Shatterproof:
Founder, Chairman, and CEO: Gary Mendell
Director of Content Strategy: Stacy Gerard
Senior Communications Manager: Holly Jespersen
Senior Creative Manager: Jessica Ishikawa
Senior Editor: Jess Keefe
Director, Shatterproof Ambassador/Community Alliance Program: Lynne A. Nouvel
Director of Technology: Anthony Della Camera
Production Partners:
Waterlily Pond Floral Designers: Natasha Lisitsa, Daniel Schultz
Paper Floral Designers: Makerie Co, Julie Wilkinson
Greenhouse Provider: Exaco Co.
Portrait Photography: Gus Powell
Time Lapse Photography: Matt T Butler
Director of Photography: Eric Perini
Website Production: Dan Graham, SM2 Dev