Two weeks ago, we informed you about the drunk driving problems Romania is currently facing despite having zero-tolerance laws regarding the alcohol levels in drivers' blood. Still, there are many reckless citizens who don't pay much attention to what the law says, which results in 20% of other people suffering from car crashes.
And, unfortunately, Brazil is no different. The traffic situation in the South American country is considered to be one of the most dangerous and most violent within the large continent. So, when it comes to the country's capital, São Paulo, it comes as no surprise that it is the place with the highest number of road traffic deaths. And the second leading cause of these deaths according to recent data from the World Health Organization (WHO)? Drunk Driving!
During Brazil's favourite festivals, the numbers grow even higher. For example, let's take into account an event, which gets so busy that even bum bags have made their way back to the outfits of the not-only-local revellers. Yes, we're talking about the world-famous Carnival.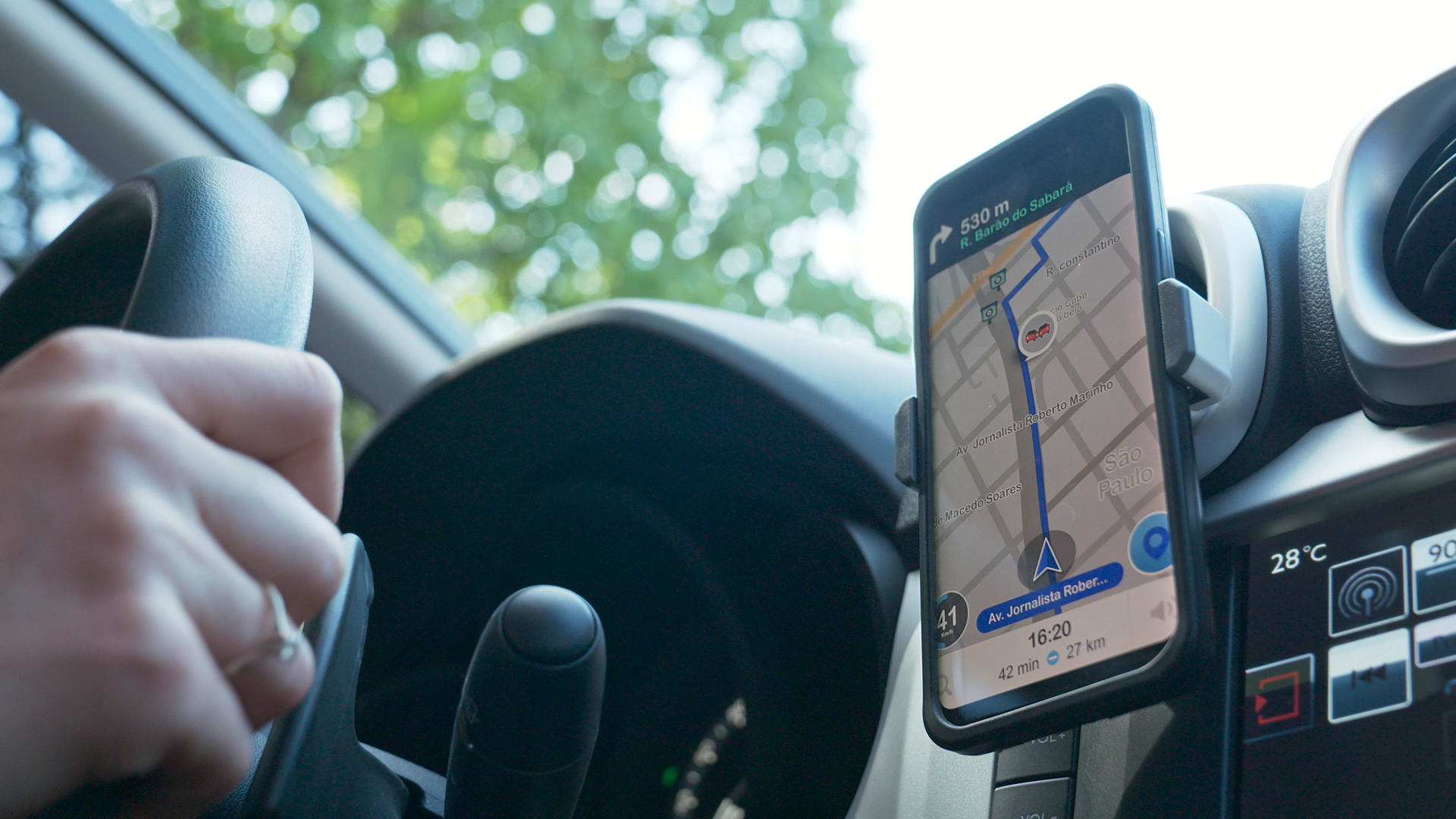 Now, it's not that fun when it comes to thousands of drunk party people. According to a report from the Federal Highway Police, between 2018 and 2019 there was a large spike in the number of drivers charged with drunk driving and those who refused to do the breathalyser test during the colourful parade. It's not only about being cool and looking good during the most popular party in the world – the number of cars and drunk people results in thousands of accidents, with many proving to be fatal.
That's why Scottish brewery BrewDog—which is mainly popular in the UK for its craft beer and tasty gastropub menus—decided to work with Leo Burnett Tailor Made because of its recent presence in Brazil. Aware of its role in the sad scenario drunken drivers often meet, BrewDog São Paulo went on a secret mission and hacked one of the most popular navigation apps in the world. The #ThrowBackCrash movement was born!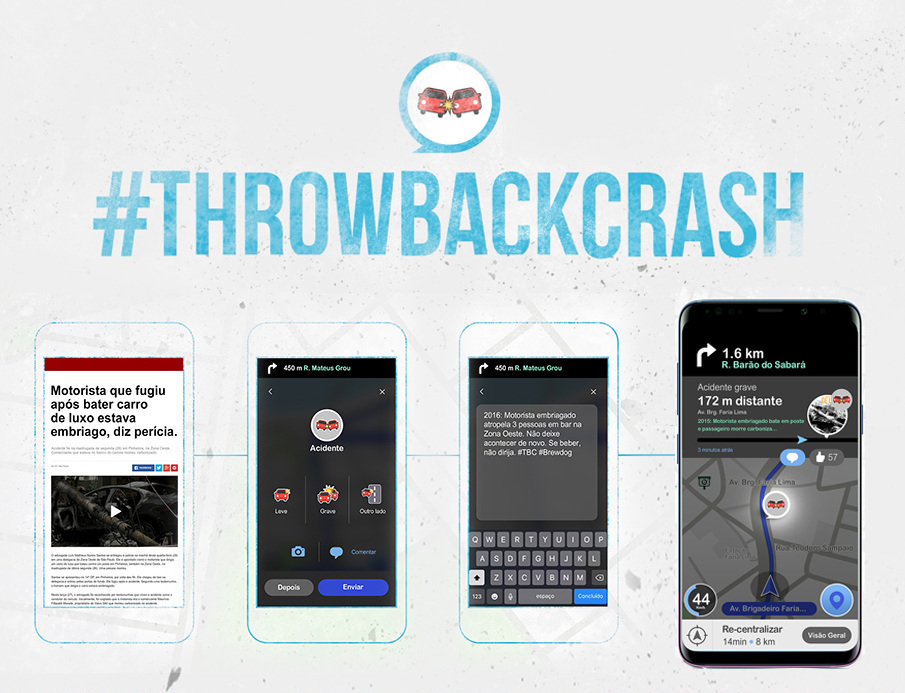 So, as to warn drivers who seem to ignore the facts and overlook the risks of drunk driving, the project has mapped over 50 fatal crashes that had occurred during previous years of the Carnival. All of these were caused by alcohol consumption! The 'ThrowBackCrashes' were then used by Waze users to report the deadly accidents as happening in real time during the 15 days of revellers partying in the streets of São Paulo.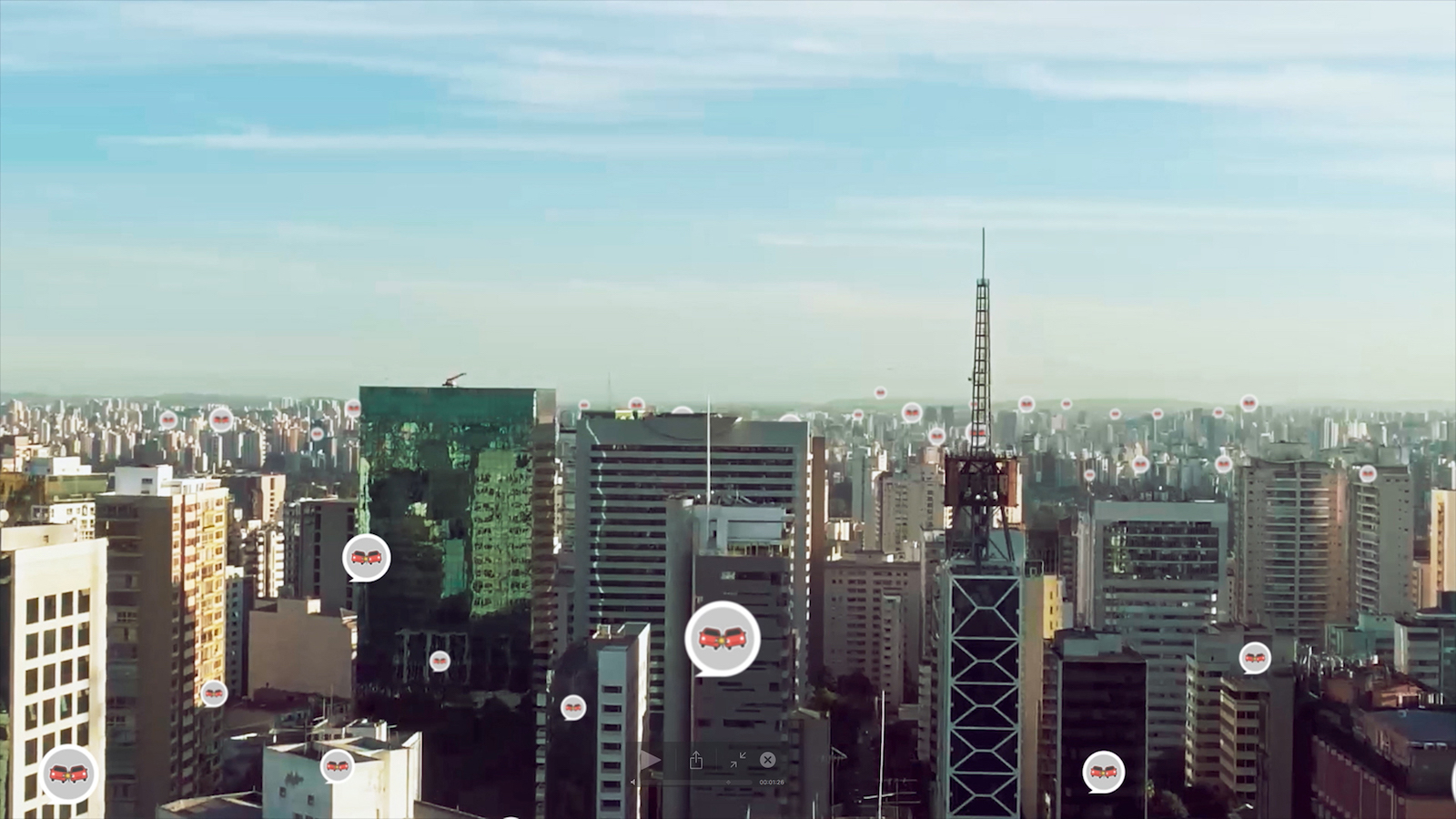 Wilson Mateos, VP of Creation for Leo Burnett, describes the background of the ingenious use of the popular app: "It's not by mere chance that the regions with the greatest history of alcohol-related accidents are those that have the greatest flux of vehicles during the Carnival, because they're areas with many bars and festivities. Our action was simply to simultaneously generate accident reports on Waze's platform and, due to the atypical number of these reports, call users' attention. Whenever a user clicked on a report, a specific communication occurred, with an image and news related to the accident that happened at that exact location, with the message 'Don't let it happen again. Don't drink and drive. #TBC #Brewdog'. The idea was to first pique their curiosity and then raise awareness."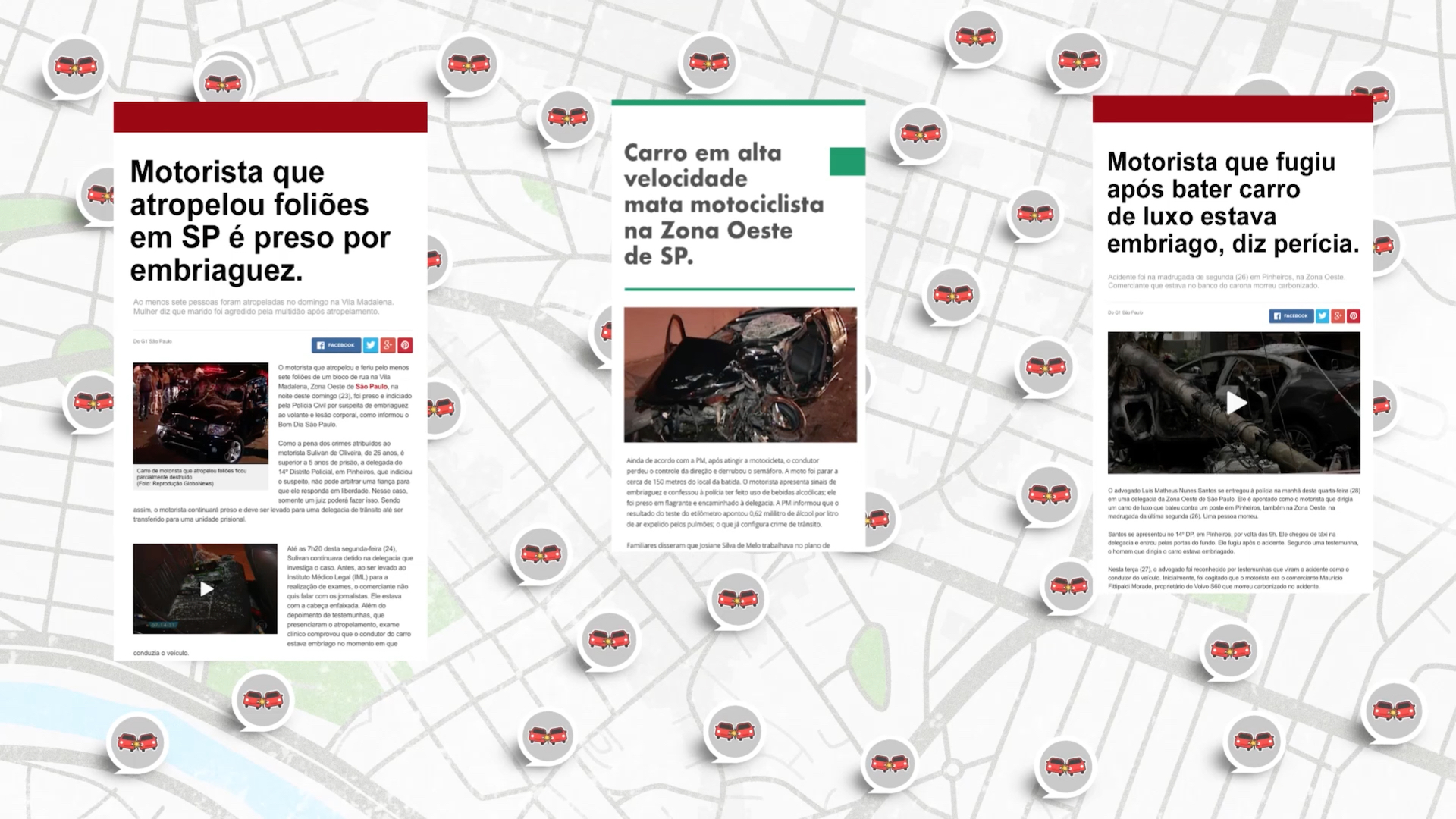 As you can see in the picture above, BrewDog's little cheeky trick received a lot of attention in the local press and Érica Rocha, marketing manager of BrewDog São Paulo, explained why: "We are passionate about two important things: people and beer. We hold socio-environmental responsibility as a pillar, and we are aware of our responsibility in creating new societal practices. And drinking and driving is undoubtedly one of them. By using an app that people commonly use to avoid police roadblocks to send such an impacting message of social responsibility is a very innovative way to call the public's attention!"
So, maybe next time you'll have a beer, you won't even think about sitting at the wheel. Let's hope the Carnival party people will also avoid such thoughts, mainly because of the fact that in Brazil 2 people die in an alcohol-related accident every hour.
Credits:
Agency: Leo Burnett Tailor Made
Title: #Throwbackcrash
Product: Beer
Advertiser: Brewdog
CCO: Marcelo Reis
VP/ECD: Wilson Mateos
General Creative Diretor: Pedro Utzeri
Creative Diretor: Tomas Correa
Copywriters: Alpho Ramsay, Ligia Mendes
Art Directors: Gabriel Marcondes, Fernando Patucci, Gabriel Rodriguez
Integrated Production Director: Maria Fernanda Moura
RTV: Luciana Kley
Account Services: Fabio Brito
Media: Andrea Hirata
Planning: Tiago Lara
Approval: Érika Rocha And Nádia Santos
Film Production: Ritmo Visual Filmes
Director: Thiago Vieira / Pedro H. M. Marques
Director Of Photography: Victor Daguano
Executive Production: Pedro H. M. Marques
Post-Production Coordinator: Patrick Caracas
Audio Production: Hefty
Soundtrack Creation And Production: Edu Luke
Voiceover: Lou Schmidt
Account Services: Ingrid Mabelle