Runny nose, sore throat, or an annoying cough. These are all symptoms of the infamous common cold. Although it's quite harmless, more and more people are suffering from this unpleasant viral infection. And the people of China are no different. Fortunately, they do have other options apart from their famous traditional medicine – the 999 Cold Remedy.
The top-selling cold and flu medicine in the vast country and its classic "999" green-and-white box have been one of the essential items in every Chinese household for almost three decades.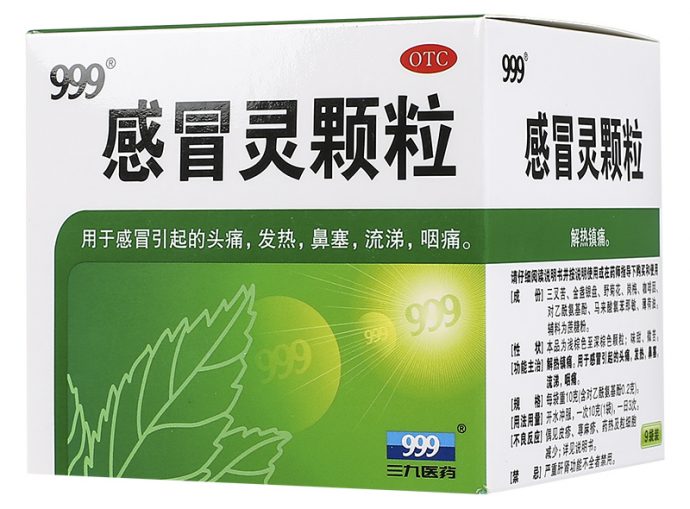 Taking into account its strong position in the market, the brand's look and feel had remained the same since its first launch back in 1991. It comes as no surprise that 999 have decided to rejuvenate the aging brand image to attract a younger generation to the popular product, while keeping true to the 999's core value of "Feeling Warm, from Heart to Heart."
When the winter hits, people in China usually wear old-fashioned leggings in order to keep their bodies warm and prevent suffering from colds. These traditional leggings are, not surprisingly, as outdated style-wise as the image of 999 Cold & Flu brand. It's quite obvious why Chinese youths refuse to wear these leggings, although the warm garments would help them be less prone to getting a runny nose.
That's why Serviceplan China decided to reimagine the winter classic to get a more appealing look for the young generation. The modern fashion line comes with tongue-in-cheek styles such as the 'Won't Get Cold Youth' that might look cold but is secretly warm inside. Then there are the 'Wearable Luck' leggings which will make your wishes come true, while 'Regimen Punk' aims to turn its wearer into the hottest dancer at the club. Lastly, 'Client's Logo Bigger Version' comes as an ironic dig at the youthful obsession of wearing designers' logos as big as possible.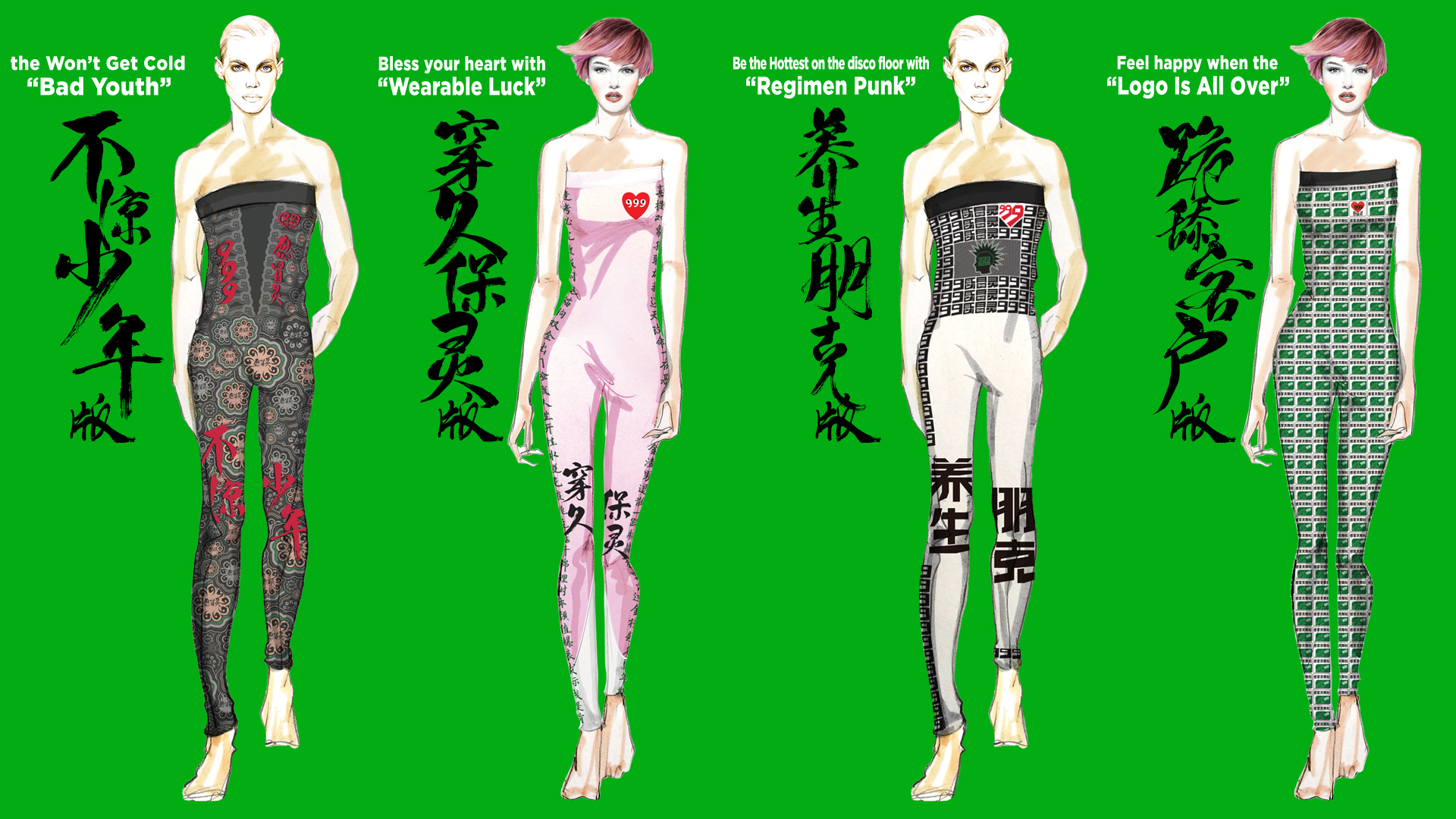 Serviceplan Greater China Chief Creative Officer, Chong Kin, hinted at the wide reach the agency—which comprises from impressive 38 locations worldwide and more than 4,100 employees—achieved with its bold clothing line: "The great thing is that more than 430 million impressions of the 999 Cold Remedy campaign have been generated through social media and mobile apps."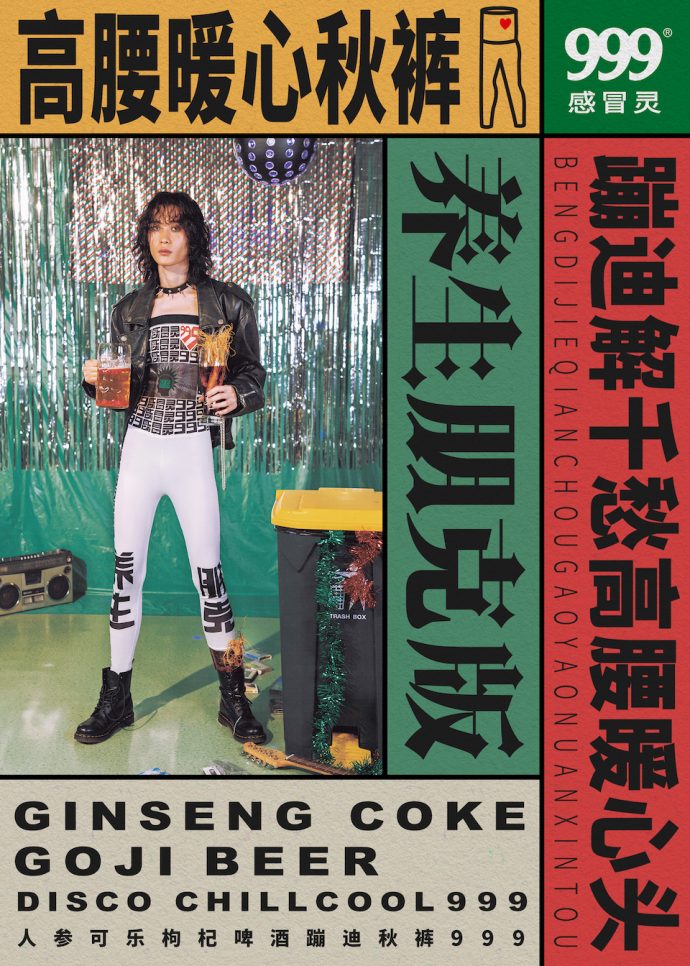 Moreover, a series of retro posters designed by Danni Wang and Er Suo, Art Directors at Serviceplan Beijing, received great feedback and became a social media sensation. The '999 leggings' campaign reached the best search results on Wechat and Adquan, the leading online media and industry interactive information service platforms for the Chinese advertising industry.
The cheeky garments also hit a trending hashtag and topic on search engines Baidu and Weibo, the Chinese Twitter equivalents. What is even more surprising that the line reached the no. 2 spot on Weibo's hot search and managed to stay within the top 3 spots—which are usually taken by celebrity gossip—for over 2 hours. The campaign video received more than 21.5 million views with a 130-million-trending hashtag and 15,000 interactions. What an impressive set of numbers for cold and flu medicine!
It's also interesting that more than 10 government-owned media outlets shared the campaign. And that's why Fang, Marketing Director of 999 Cold Remedy, was so happy with the successful and stylish campaign: "Unbelievable! I never thought our WeChat feed can be a hit. We are totally thrilled!". We can only agree – what an ingenious way to promote usually a dull product.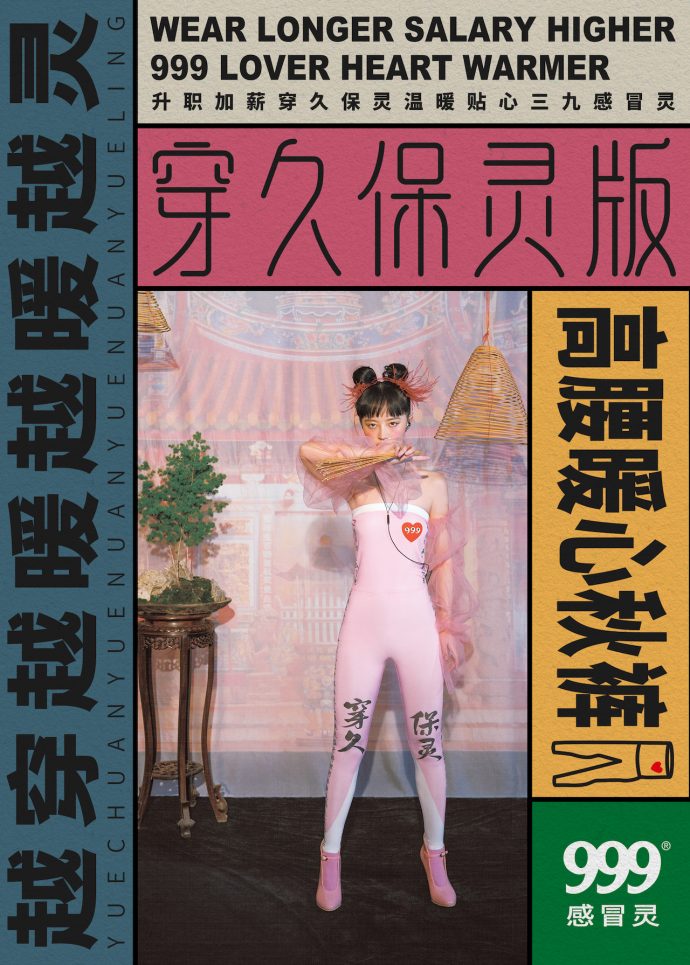 CREDITS
Agency: Serviceplan Greater China
Client: 999 Cold Remedy
Campaign: 999 Warm-Hearted Leggings
Chief Creative Officer: Chong Kin
Executive Creative Director: Ballball Wong
Account Director: Mark Liu
Account Director: Gao Jing
Art Director: Danni Wang
Art Director: Er Suo
Copywriter: Emily JIn
Business Director: Erin Li
Social Media Manager: Alison Feng
Head of Creative Support Unit: Cedar Tian