More than two million women got diagnosed with breast cancer in 2018. The female-specific condition ranks as the most diagnosed form of cancer in women in the world. Not surprisingly, these statistics are pretty much the same in India, where 25% of all cancers in women are breast cancers. Sure, you can boost these ladies' spirits by giving them a sweet present, like an item from the "Give-A-Care" collection, a product line that says that the giver actually understands the condition in which the suffering people are. But there's something to be done prior to being diagnosed! Women should examine themselves to see if there isn't anything unusual with their bodies. Because the earlier the disease is diagnosed, the better for the patient.
Unfortunately, in India, women don't share this opinion. When it comes to their bodies, particularly their breasts, they feel uncomfortable and don't want to examine themselves. But why not? What is wrong with their body? What's there to be ashamed of? This anomaly remains a mystery for specialists. Convincing ladies to check their breasts for any sign of cancer is almost an impossible task. Many Indian females say that they feel uncomfortable when touching their body.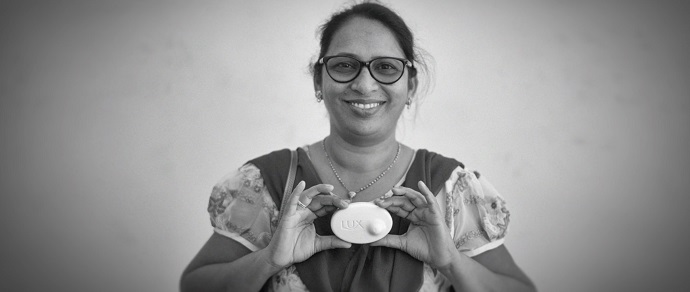 Yet, Unilever-owned India soap maker, Lux—in partnership with creative agency Wunderman Thompson—has come up with a plan to make these women learn the importance of examining themselves. Early detection can help save their lives and increases the chances of getting cured. In other words, if they catch it before the disease spreads, the chances of full recovery increase rapidly.
To make women change their behavior and be mindful of their bodies, Lux launched "The Soap with a Lump". And it's exactly what it sounds like! The soap has a visible lump which reminds the ladies to check their breasts each time they are having a shower. The soap acts as a creative method to make them feel relaxed. It also alerts them and makes them discover the importance of self-examination. While enjoying the privacy of their bathroom, women can check themselves for any deformities or abnormalities.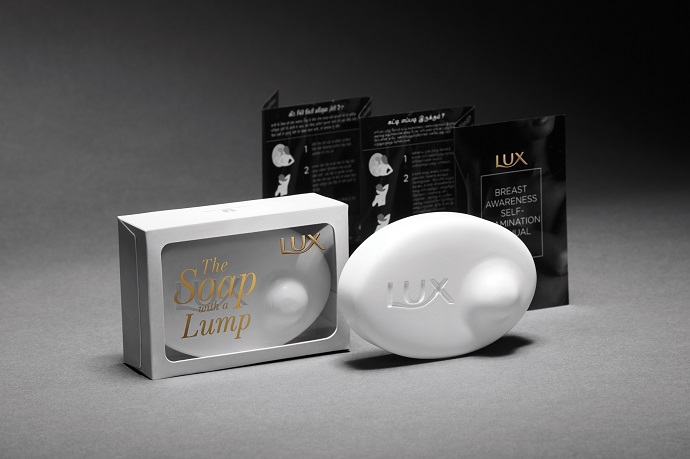 "The Soap with a Lump" is an innovative product that empowers women to do a small checkup while in the shower. The soap was designed by the Mumbai-based agency and is created in such manner so that the soap dissolves, but the lump keeps intact.
To finalize its unique proportions, the creative agency worked with technical experts, designers, soap manufactures, and a leading cancer oncologist. Together, they all gave birth to the world's first-ever soap that uses touch to help women be alert and always look for any signs that might uncover early stages of cancer.
Credits:
Client: Lux
Agency: Wunderman Thompson, Mumbai, India
Creatives: Tista Sen, Ashish Pathak, Simone Patrick, Aindrila Chatterjee, Chandni Kapoor
Account Management: Kishore Tadepalli, Sana Patel
Lux Team: Samir Singh, Kavita Nalawade, Shabad Pratihast, Carina Chopra