Each year, we lose around 4% of our forests because of fires. Without any counteraction, this number is doomed to grow. Unlike Earth's woodlands. Most of the time, such losses are occurring because of wildfires – even traditionally low-risk Europe saw an 8-fold increase in wildfires, and last year the UK alone suffered its most ever recorded in a single year. Of these, 84% is a result of humankind's actions.
As a creator of one of the most famous lighters of all time, Zippo is aware of the dangers of the costly infernos and wants to makes a positive change within the ecosystem. Thus, the brand has summoned WOODCHUCK USA, National Geographic, and DeVries Global agency, and decided to Fight Fire with Fire through a project that aims to help counter the negative effects of deforestation caused by the wildfires. The brand has pledged to plant a tree for every windproof lighter sold from a dedicated collection. First, the classic brand is going to start with the planting in sites located in Madagascar.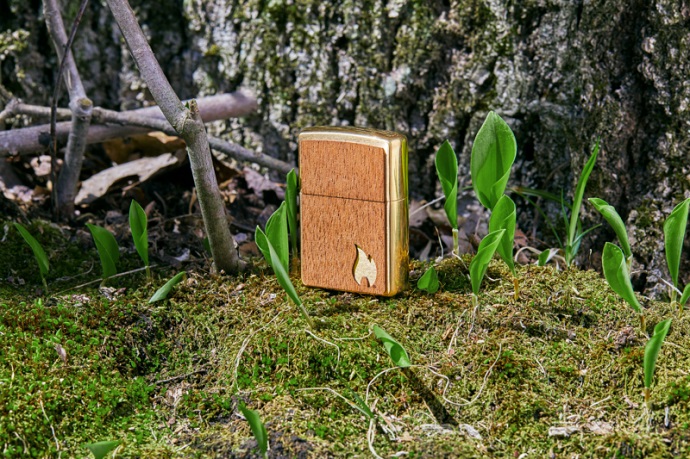 Recently, here have been unprecedented wildfires reported as far north as the Arctic Circle, with research showing that the main threat to the wildlife is humans' activity. It's understandable that there is an urgent need to protect our planet and biodiversity. Still, Zippo believes that humankind possesses the power to change things back and make a positive difference. The brand invites all people, even they are the ones usually responsible for the wildfires, to come together and do something useful for Mother Nature. And Zippo here's to do their part!
To help educate the population about wildfires and what exactly causes them, National Geographic joined the cause and produced a video, a photography series, and a native article, documenting the Zippo's step towards countering deforestation. The company starts its efforts in Madagascar, the world's fourth-largest island that has had 90% of its original forests destroyed.

Lucas Johnson, Senior Brand Manager, Global Marketing at Zippo, explains the source of the flaming ravages: "Temperatures are at the highest level on record and wildfires are affecting almost every continent on Earth, but unlike most natural disasters, the majority of wildfires are caused by humans. In the US alone there are around 100,000 forest fires each year clearing up to 9 million acres of land. The Zippo windproof lighter gives people the power of portable fire but with this comes responsibility."
For every lighter sold, Zippo promises to plant a tree somewhere in the world. Each lighter comes with single-use code, so the consumers can follow the planting of their tree somewhere on the planet. Help Zippo fulfill their dream and help the brand make a much greener world!