The UK's number 1 peanut butter brand, Whole Earth, has just launched a new integrated campaign that promotes the different ways people enjoy having a perfect morning with their delicious product. The campaign was created by independent creative agency isobel—the brand's lead creative and social agency—and comprises of outdoor, digital, and social elements.
The 'nutty' company understands that people eat peanut butter in a very traditional way: on toast, as they have been used to do since their childhood. Sadly, peanut butter is still not the first-choice people would have for breakfast, probably as bread is slowly going out of fashion. So how do you encourage people to have a traditional breakfast in the morning (without bread)?
Simple. You just keep in mind isobel's "One jar, endless possibilities" tagline for Whole Earth, which was implemented to empower people to discover the versatility of peanut butter. Through this initiative, the brand seeks to make customers try the popular 'spread' on apples, bananas, or in smoothies. This healthy suggestion doesn't come alone, as it's accompanied by kaleidoscope-like designs that suggest food pairings.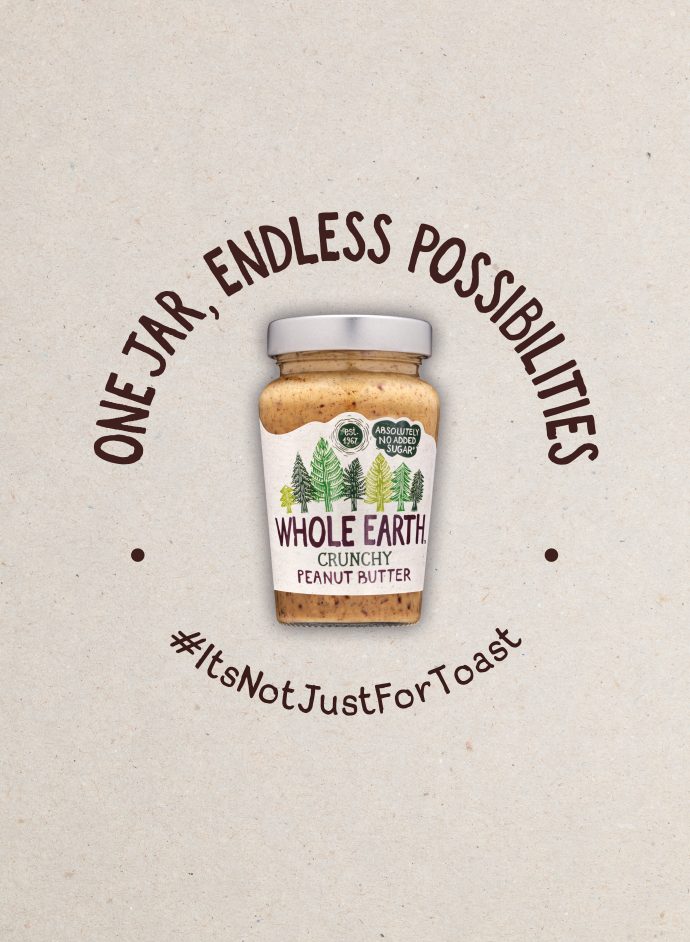 The campaign introduces Whole Earth's bestsellers—Crunchy and Smooth peanut butter—as well as raising awareness about the new Dark Roast variant. To further promote its delicious products, Whole Earth developed a series of posters. Each of them suggests a more unusual way of consuming the peanut butter. The whole feel is pretty mesmerizing and aims to seduce consumers with bold colors and vibrant energy.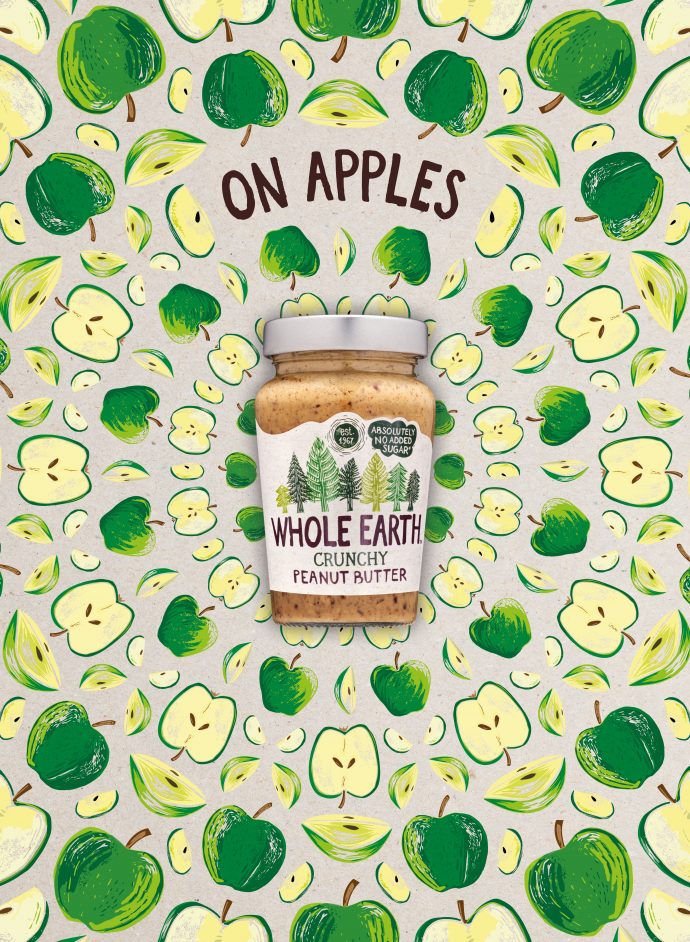 Bryan Martins, Marketing Director at Wessanen UK (brand owner for Whole Earth), provides his view of the new designs: "Our vibrant and visually arresting campaign strives to capture people's attention on their daily commutes when they have more time to think about meal and snack preparation. We think the campaign beautifully captures the brand's personality and are confident it will make people think differently about peanut butter."
Now, are you ready to change your morning ritual? Tired of eating your peanut butter with toast? 'Cos we definitely are! Whole Earth has convinced us to follow the endless possibilities peanut butter has to offer!