Millions of people use Facebook's augmented reality platform – from simple masks to photo filters, from responsive to contextualized experiences. It's no wonder why. The platform allows people to flirt with the real world while adding a bit of creativity even to the dullest of moments. Just recently, Facebook has announced a new partnership with The Tate Britain, The Mill Experiential & Interactive team. Their hard work results in an augmented reality adventure that brings to life a series of paintings exhibited at the museum in a series of "Untold Stories".
The project explores the hidden narrative behind each painting and speaks about the artists who created them. "Specifically, the untold stories that bear relevance to the contemporary audience, sociopolitical and cultural challenges that the artist and subject faced at the time," claims The Mill.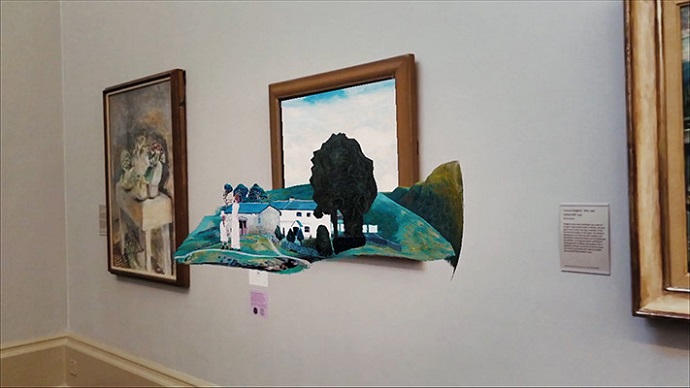 Eight artworks exhibited on the museum's walls were transformed using Facebook's Spark AR. This way the museum-goers are able to discover the background that lies behind each painting. To activate the illustrations, visitors are asked to use their camera through the Instagram app, scanning the museum's Instagram name tag. So, once the art-lovers activate the experience, they receive a message and a map that guide them through all the eight, interactive works of art.
"Unlike traditional cameras, today's smartphones have both immense computing power and an always-on connection to the internet — a combination that turns out to be profound," Matthew Roberts, who heads up Spark AR, explains the modern AR solution. "More than just capture, this is a camera that can see. By tapping into a wealth of relevant data alongside AI and computer vision algorithms, we can help people learn and connect to the world around them in meaningful ways," he concludes.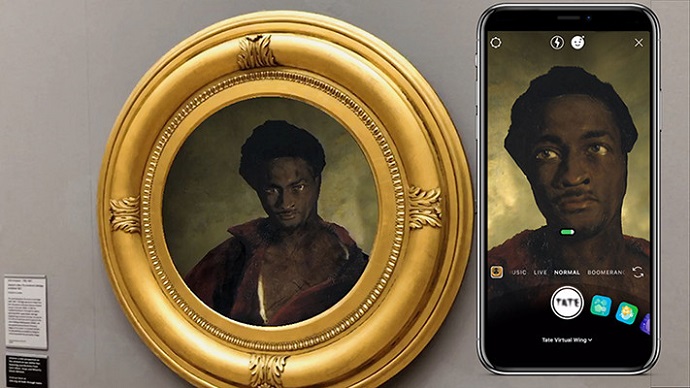 With a lot of passion, the team succeeded to create animations and interactive elements that encourage the viewers to further immerse themselves in what the artists wanted to express. These AR features allow curators to deliver meaningful social, education, entertainment, and gaming adventures to users. And that's a win-win situation for both the museum and its visitors.
Facebook announced that it will continue to develop its experiences in the upcoming months. The company claims that the potential of the AR is huge and that's why it wants to use it to connect new audiences with other experiences in many valuable ways. "Our partnership with Tate is the first step; we're excited to continue exploring how AR can reframe museums and galleries to increase awareness and appreciation with new generations," claims Facebook on their page. So, when's your next visit to Tate?