Acid attacks or acid throwing happen all over the world and affect mainly women. These horrid attacks reflect discrimination against females in our society. Sadly, these deplorable acts usually remain unpunished. "Enough is enough," says the Acid Survivors Trust International (ASTi) charity, which comes with a campaign to "End Acid Violence" all over the world.
During this week's #ThrowBrandThursday we get a chance to read about a campaign that seeks to change attitudes and tighten regulations on acid sales. Created in partnership with the Operators, the initiative was specially planned to raise awareness about acid attacks as an international problem.
ASTi, The Operators Creative, and Freeman & Le Tourneau combined their efforts to present the story of Belgian acid attack survivor and author Patricia Lefranc to make people aware of the almost-deadly phenomenon. Together, they created a campaign that beautifully emphasizes the impact acid attacks have upon a person's life. The project also highlights the need for the authorities to change legislation regarding responsible selling of acid.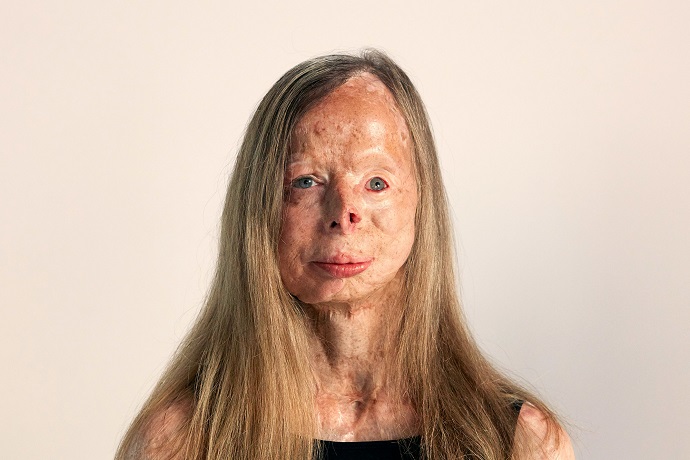 Each year, thousands of people all over the world are subjected to such attacks, which include nitric, hydrochloric or sulphuric acid. For example, in 2017 only, the UK recorded over 900 of these terrible attacks. However, this is not a local problem which is restricted to a particular place, religion, or geographical location, but truly a worldwide issue.
The initiative encouraged Members of European Parliament (MEPs) to change the legislation regarding acid and other substances that are just as dangerous as acid. The number of people who suffer because of acid violence has risen all over the world and especially in European countries. Unfortunately, these attacks usually go unreported and you don't really get to know the real number of the attacks that happen in Europe.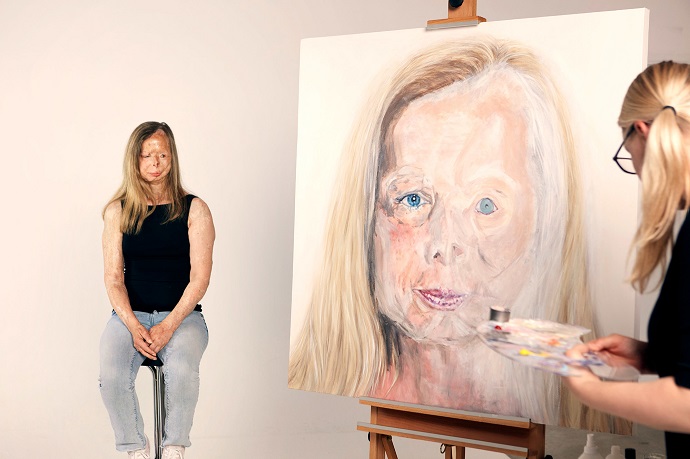 The campaign is accompanied by a film which focuses on a portrait a lovely lady being drawn. Sadly, what we see is an image crafted in reverse. The viewers witness a face that morphs into someone else right before their eyes. What they are left is a portrait of a heavily deformed woman, and they need imagine quite hard how she looked like before becoming a victim of an acid attack. "Each paint stroke was choreographed to depict the physical and emotional suffering every survivor has to go through," says the agency.
"Finally, we utilized our history of stop-frame animation to create a visually striking time-lapse film which blends the artist performance with the transformation of the painting," the team adds.
"When I saw myself in the mirror, I told myself: a monster is born," adds Patricia. She suffered heavily from the hands of her ex-partner and now wants to campaign for change. But is this enough for the EU to listen to normal people's problems? And avoid these terrible attacks? Let us know in the comments!