We don't know what's Gretel been up to, but we've heard that Hänsel has set off on a new adventure. You're probably familiar with the traditional version: Abandoned by his mother and father in the woods, the boy tries to find his way back home. But deep in the forest, a cranky old lady emerges, luring him into her lair with delicious… Now, here comes a twist, Skittles. Then, as usual, the witch takes the boy back to her house, a place entirely built from sweets, gingerbread, and cake. "Oh, I'm going to stay here forever," thinks Hänsel. Tired and starving, the boy starts to eat off the house, and once he fattens up the old 'lady' throws him into a large cauldron and lights up a flame. Eat this, Hänsel!
So, where do the 'rainbow sweets' come into play? Our boy is not much like the one from the Brothers Grimm's tale. To her own shock, he's not scared of the witch and he enjoys having a warm bath snacking on a selection of Skittles. This infuriates the old sorceress, who now kind of wants to get rid of the boy. And not by eating him. Sadly, for the witch, Hänsel easily adapts to her gruesome treatment.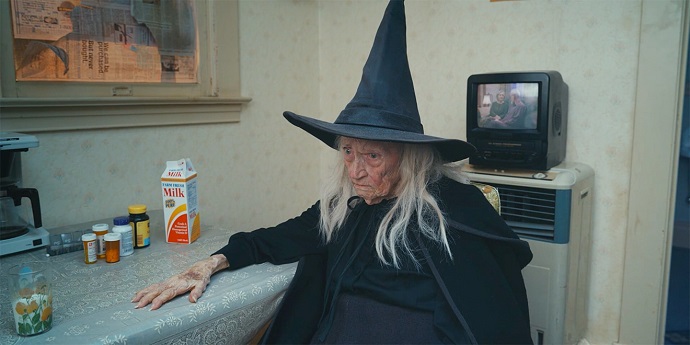 OK, OK, we know this isn't the story you grew up to love, but hey, it's in the 21st century and it needed a bit of refreshing. Thus came Skittles and DDB Chicago, who rewrote the Brothers Grimm's story just in time for this year's Halloween. Also, the revamped Gretel represents the brand's first Halloween spot in five years. Understandably, it has to be quite epic! Directed by Bjorn Ruhmann of Smuggler, the spot puts the spotlight on a witch who uses colorful Skittles to lure kids back to her house. However, this time it's no delicious house – no, this is a place where not even the rats want to live. Still, somehow, the boy doesn't want to leave the place, which infuriates the cranky lady even more.
Now, let's see how the Chicago-based 'author's' story unfolds. In the middle of the witch's kitchen, we watch a raven fly around a cauldron on a gas flame. In it, the boy stands, craving for more Skittles. Somehow, he manages to annoy her so much, she'd rather have him leave. It's clear that our hero truly likes Skittles and even shows the witch his favorite Skittles commercial. It all ends with a nice twist on the iconic, "Taste the Rainbow" tagline.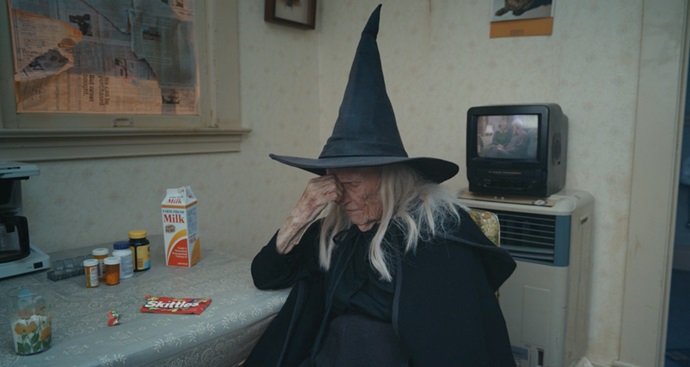 Mitch Rotenberg, Senior Associate Brand Manager, has shared a few words about the spot: "Whilst the witch seems to be typical for such a character, the sweet brand has succeeded to give her a modern twist – Velcro sneakers and a large cooking pot."
You finally know how's life going for Hänsel. But what is Gretel doing? Perhaps you know more than us and would care to share your side of the story in the comment section below? Or just give us some Skittles, we'll leave you alone… We promise!