You would think that, in this day and age, being mentally ill would not be stigmatized. In fact, humans, who are indeed capable of empathy, can be protective and supportive of those who suffer because of a mental condition. People just have to believe that "It's OK." And, this is exactly what American premium cable and satellite television network owned by Home Box Office, Inc., HBO, suggests. In an effort to raise awareness around mental health and just in time for World Mental Health Day, which is celebrated October 10th, HBO has introduced its "It's OK" campaign, a project that aims to destigmatize social stigma.
To empower people to speak about mental health issues, HBO partnered with creative agency W+K New York that chose some of the network's shows to speak up about the problems some people experience. This way, the stories might help others normalize the conversation. So, the network has put together Mental Health Awareness Bumpers and short-form content that will run on HBO's platforms starting October 10th.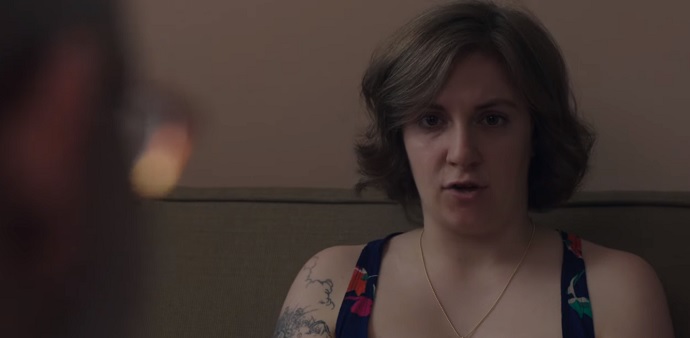 Studies show that one in five adults experienced some sort of mental illness in 2018. Sadly, not many are OK with speaking about the issues they go through, or they are simply afraid to being labeled as "crazy." That's also why various misconceptions and stigmas are born. However, HBO's bumpers aim to clear these issues: The videos reveal to the viewers what mental illness is portrayed in the selected episode.
For the creation of these short-films, HBO partners with the National Alliance on Mental Health (NAMI). Selected shows got chosen to uncover various mental issues: Barry, Euphoria, Girls, The Sopranos, Gary Gulman: The Great Depresh, Boy Interrupted, Chris Gethard: Career Suicide, Crisis Hotline: Veterans Press One, Diagnosis Bipolar: Five Families Search for Answers, I Love You Now Die, In Treatment, Kurt Cobain Montage of Heck, Risky Drinking, and The Zen Diaries of Garry Shandling Part 1 &2. Each bumper contains a call to action for those who seek help at 1.833.HBO.NAMI, or a message to visit NAMI.org.
"HBO has always been at the forefront of telling stories featuring complex characters, some of whom deal with mental illness, from The Sopranos to Euphoria, encouraging more conversation around the different facets of mental health," says HBO's Vice President of Brand & Product Marketing, Jason Mulderig. "We are not saying 'viewer discretion is advised.' We are saying 'viewer conversation is encouraged."
In Doctor Commentaries, relevant scenes from HBO shows will be discussed by clinical psychologist and mental health champion, Dr. Ali Mattu, who will share his insights with the viewers. The series debuts with the famous TV show Girls with each commentary from the series appearing live on social and HBO.com.
Credits:
Client: HBO
Agency: W+K New York